As a new mom I don't have that much time to myself, let alone time to pamper myself. So when the rare occasion comes around I take full advantage! This DIY Vanilla Coffee Sugar scrub is perfect because its relaxing but rejuvenating at the same time. The antioxidants in the coffee have a temporary anti-inflammatory effect that helps energize your skin and make it look smoother and more firm (us mom's always need hacks to help us look more awake, am I right??) The vanilla extract has a deliciously calming scent that pairs great with sugar and coffee, so you can get a good exfoliation going and smell amazing afterwards!
What you need:
1 cup ground coffee
1/2 cup sugar
1/4 cup olive oil (or almond oil)
2 tsp vanilla extract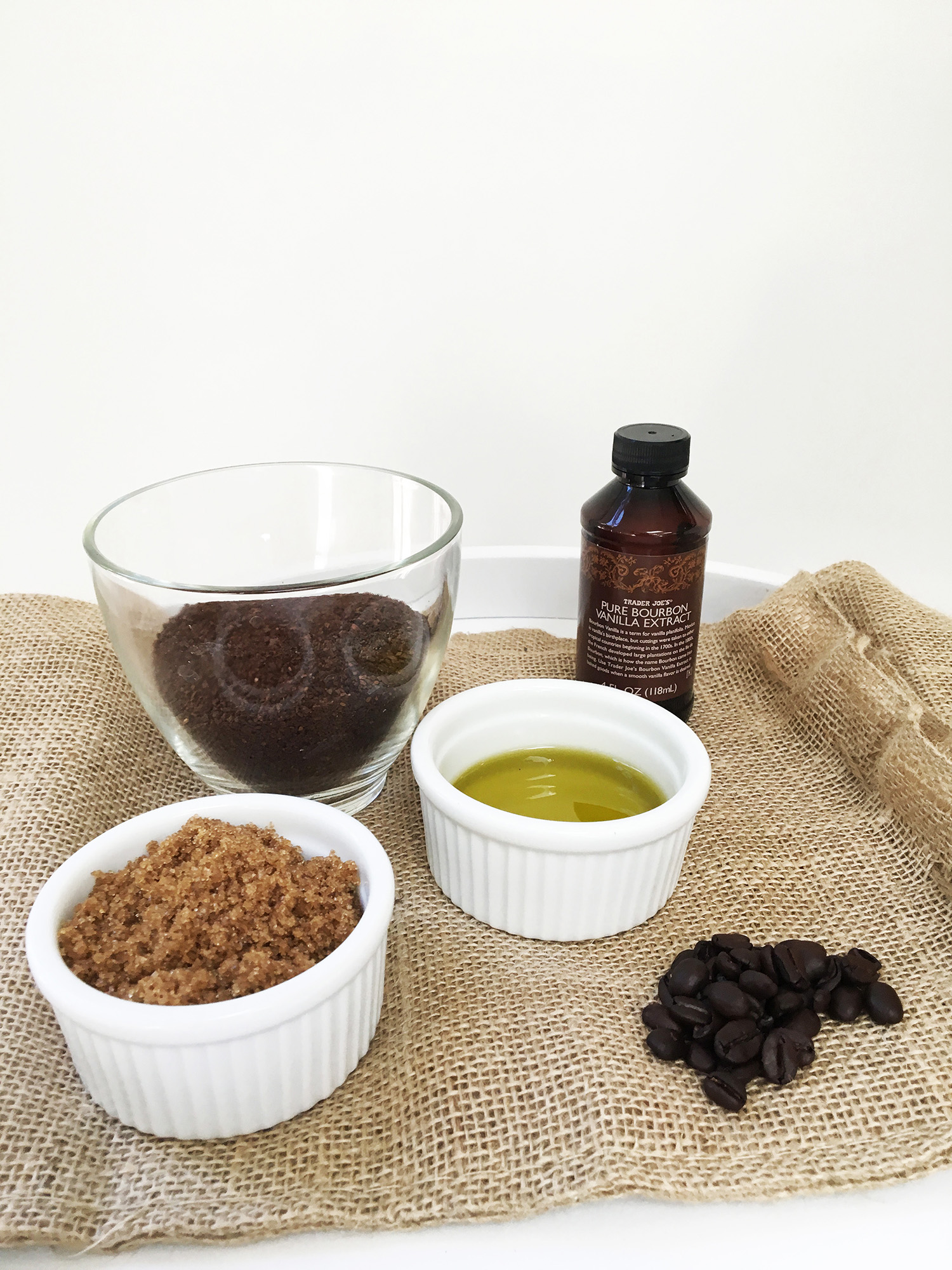 Step 1. 
Combine all ingredients in a bowl and stir well. Spoon into a container and store in a safe place for your mommy pamper time!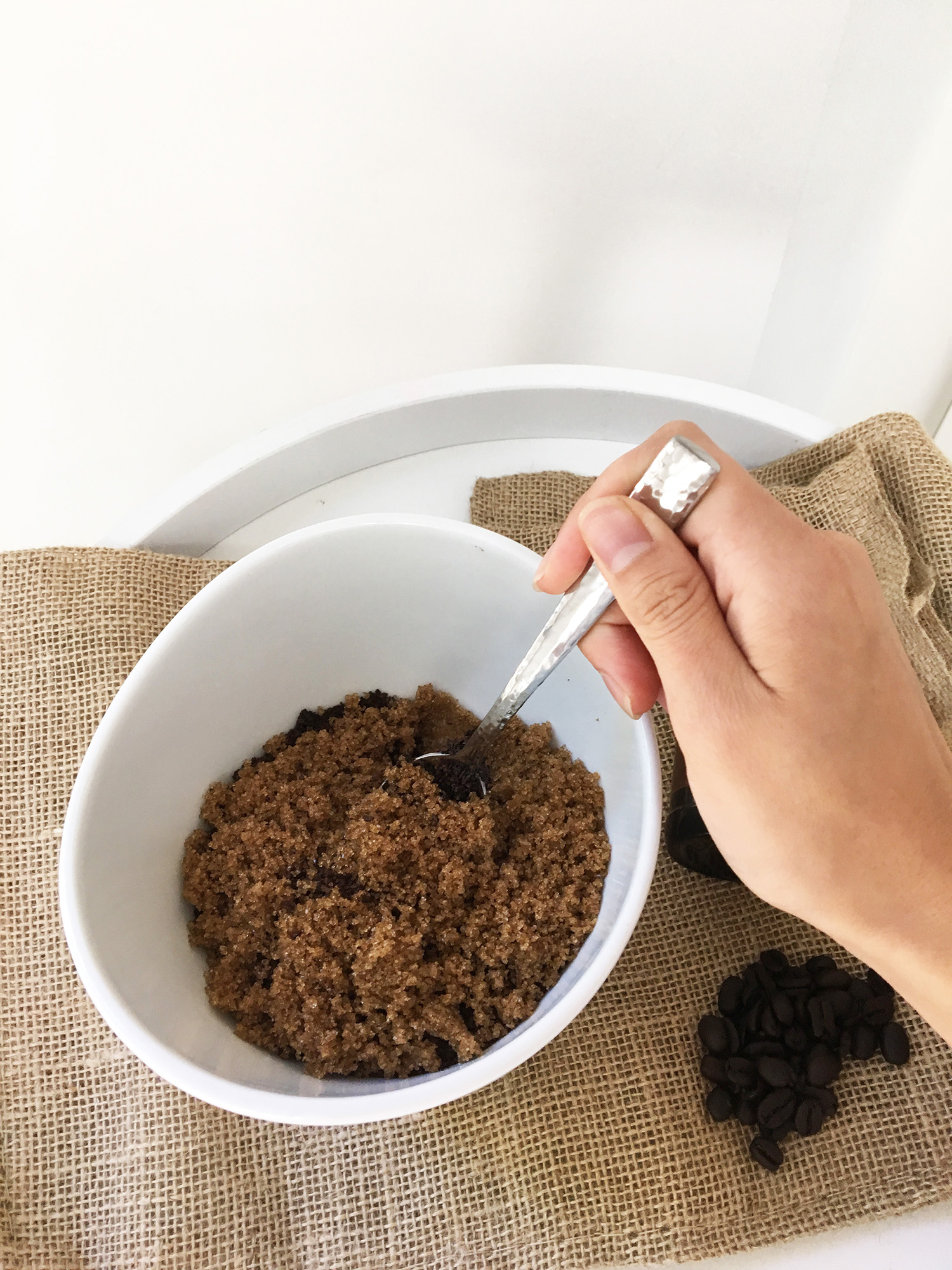 Step 2. 
When you do get a quiet evening to yourself use the scrub by dampening your skin then scrubbing gently in circular motions. Afterwards rinse with warm water. Even though this scrub is all natural, it's best to try it on a small patch of skin before using it all over your body to make sure you don't have an allergic reaction to any of the ingredients!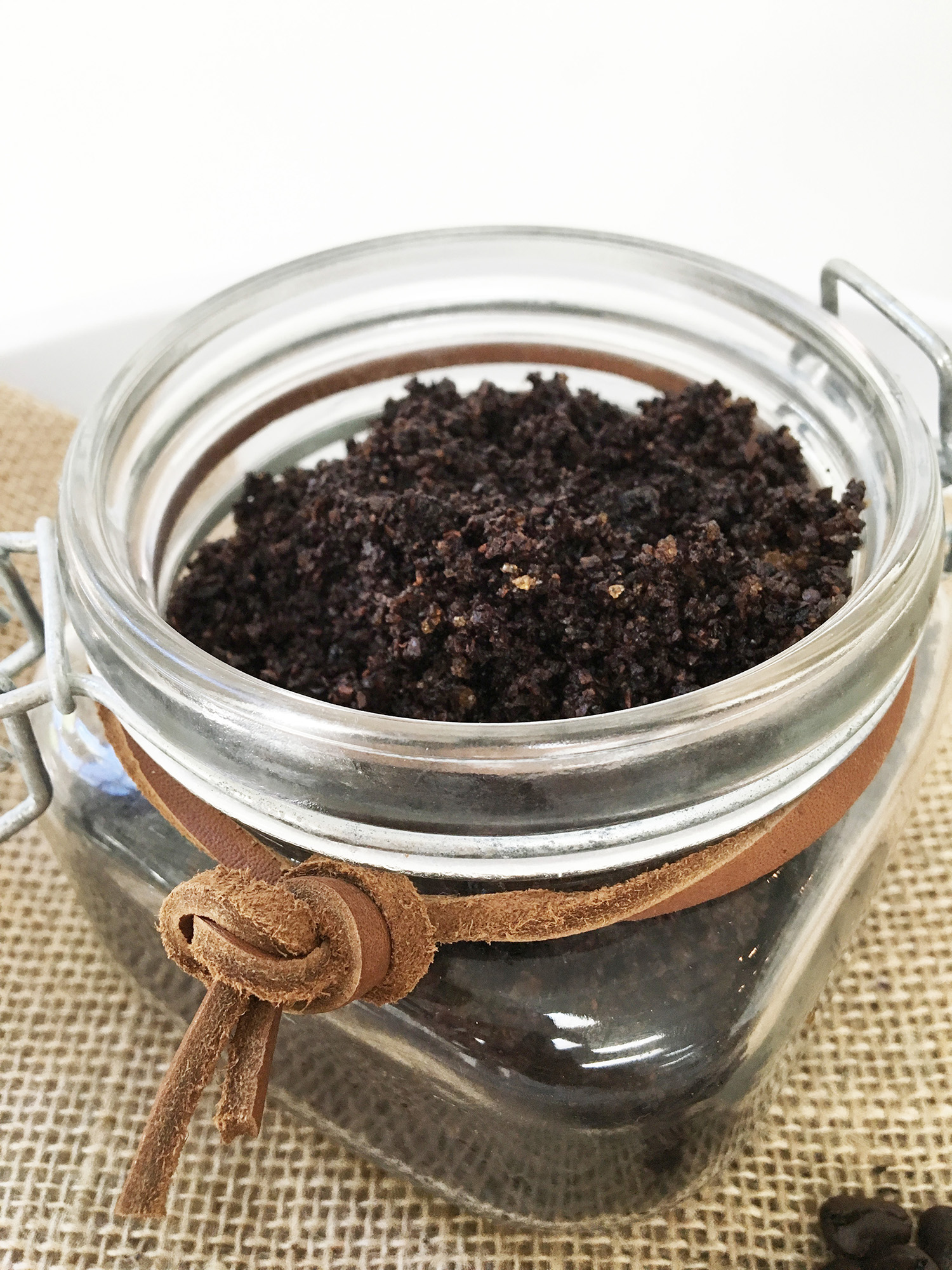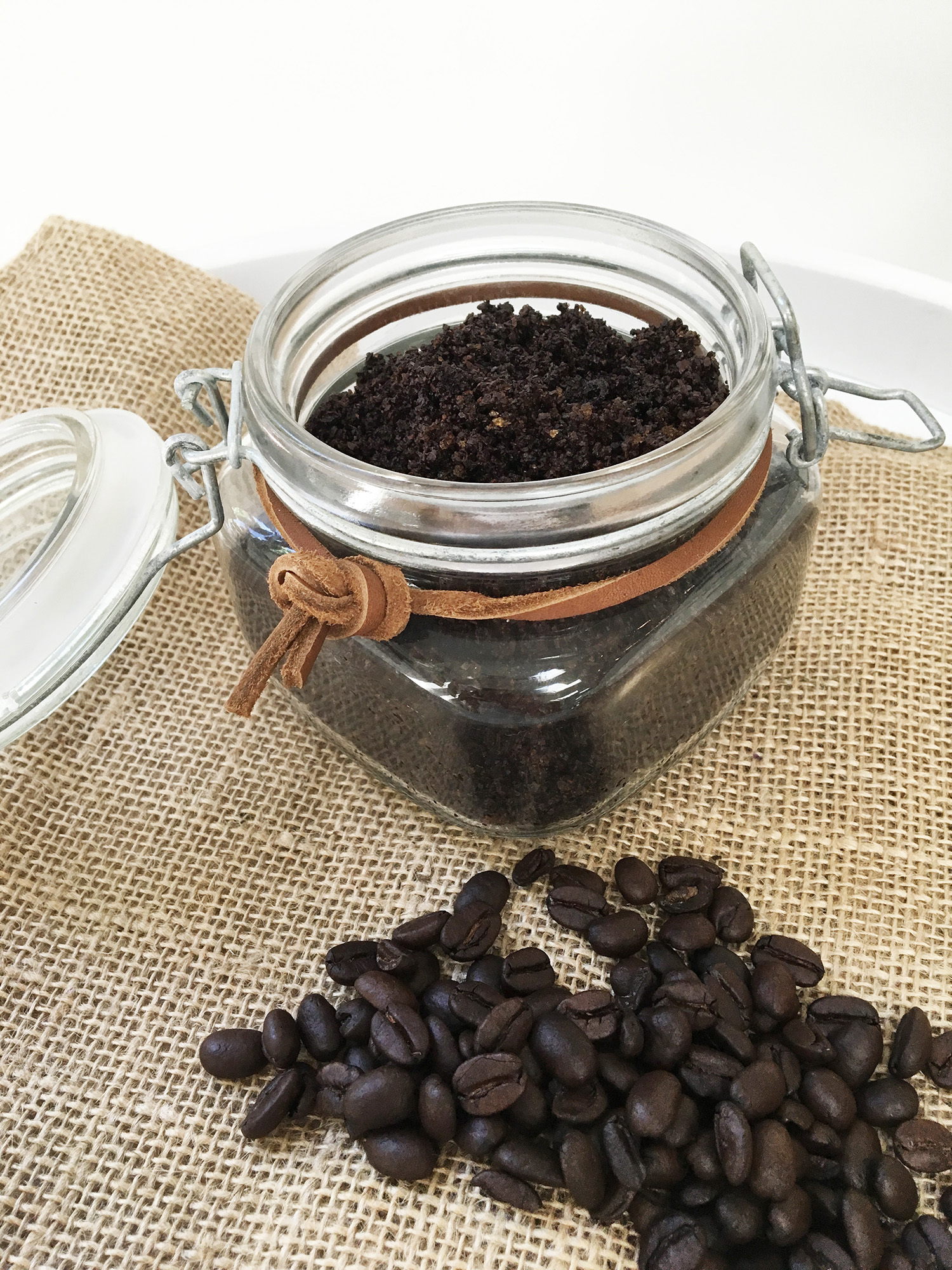 Did you like this DIY idea? Let me know in the comments below and if you decide to make this yourself i'd love to see! Show me by tagging @sabrina_soto on instagram! xo