During the holidays, my obsession with Pinterest reignites! It's so fun to see all of the creative ideas and DIY projects! I have come across so many adorable ways to personalize gift wrapping, so naturally I wanted to share my top five with you guys…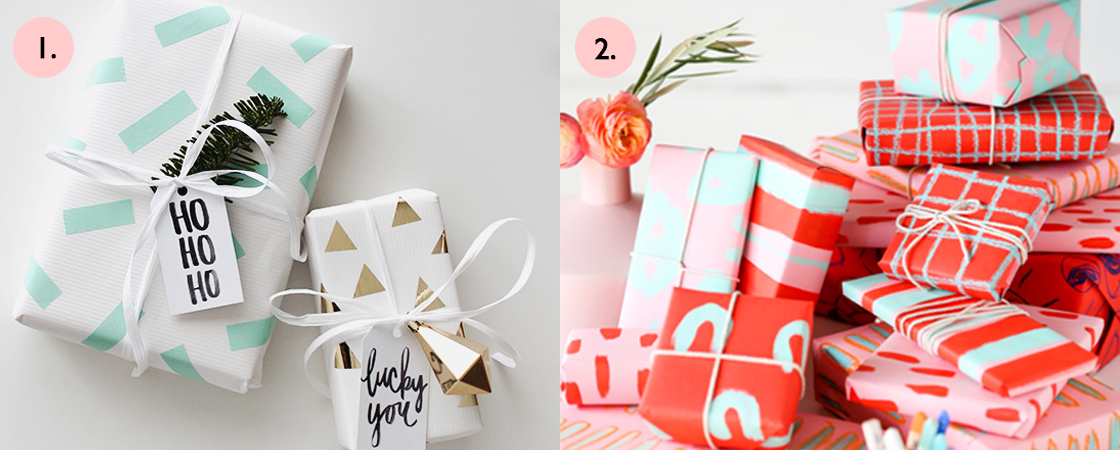 It can be so easy to add a little flare to your Holiday Decor with unique wrapping! The above examples use washi tape, pastels, and acrylic paint to customize plain paper! The best part is that you can get everything at your local craft store.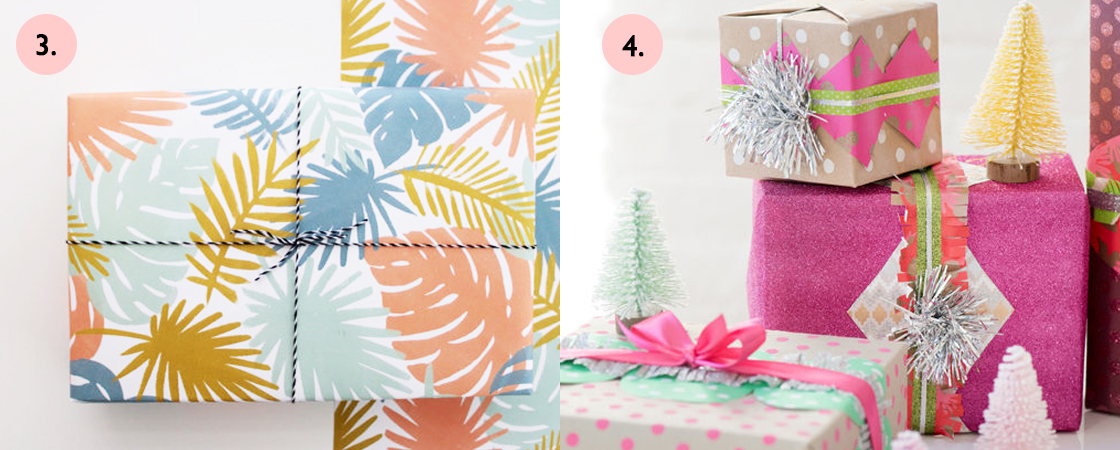 You can also shop the internet for wrapping paper that goes with your Holiday color palette (I found this modern palm frond wrapping paper on Etsy).
Another great way to elevate your gift wrapping is to use extra scraps of paper you may have lying around! Whether they're from scrapbooking or wrapping other gifts, you can layer the pieces to add detail to your wrapping! Don't be afraid to mix prints, colors and textures, it all adds to the fun!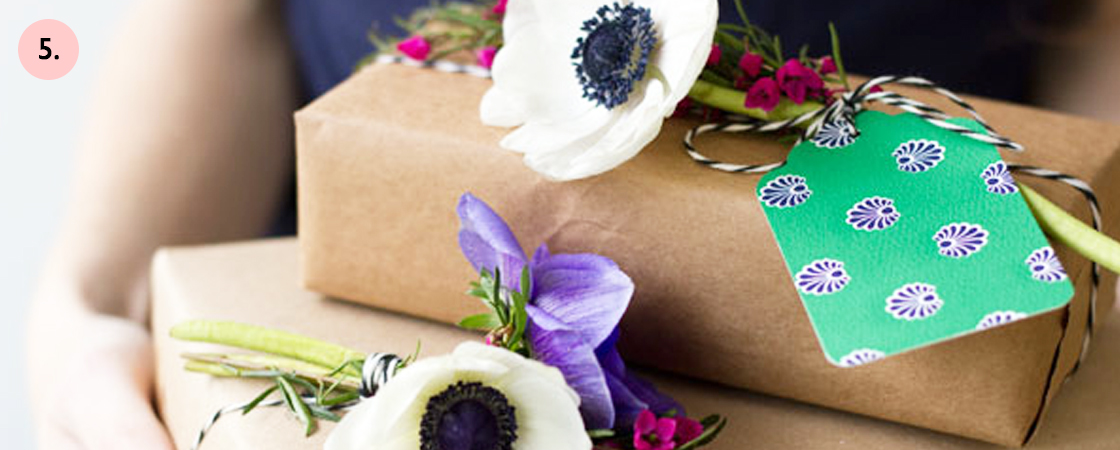 I'm also loving the idea of fresh floral gift tags! Although you'll need to attach them right before gifting (to keep flowers fresh), the extra detail will make a big impression!
1. Washi Tape Detail via Almost Makes Perfect / 2. Pastel and Acrylic Paint via Pattern Stitch Blog / 3. Palm Frond Wrapping Paper via Etsy / 4. Scrap Paper Wrapping via Design Love Fest / 5. Fresh Floral Gift Tags via Studio DIY
Don't forget to tag me if you try any of these at home! Happy Holidays!!!
Xo