This week, I am sharing all of the details from our backyard. This is probably bad timing because it's officially the first day of fall, but lucky for you that means most of these items are on sale! All of the pieces are linked so you can easily shop the look!
The Backyard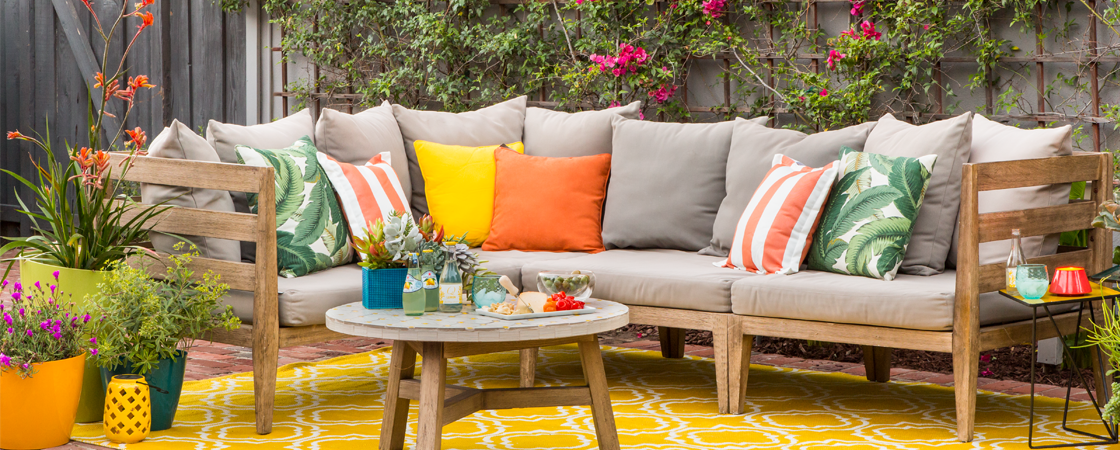 Photo: Lisa Romerien
Get the Look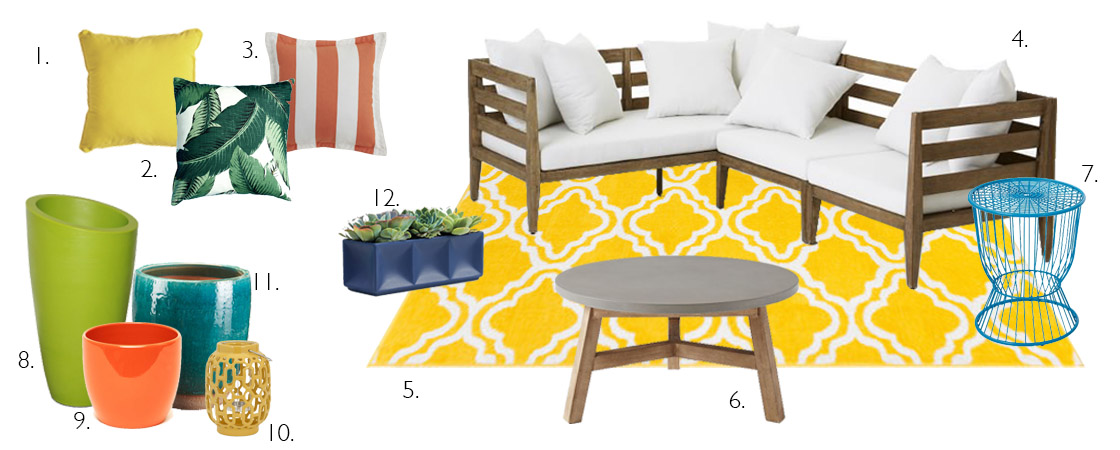 1. Yellow Throw Pillow / 2. Palm Print Pillow / 3. Coral Stripe Pillow / 4. Outdoor Sectional / 5. Yellow Rug / 6. Coffee Table / 7. Turquoise Accent Table / 8. Green Planter / 9. Orange Ceramic Pot / 10. Yellow Lantern / 11. Teal Planter / 12. Geometric Planter
Next week, I'm sharing the dining room!
Xo!