Steve and I bought this house because the living and dining space had SO much natural light spilling in thanks to the skylights in both rooms. We recently upgraded them to versions that open via remote control (VELUX No Leak Solar Powered "Fresh Air" Skylights) and we couldn't be happier! If you're looking for a way to change up your home decor without relying on the same old techniques or need a little more sunshine in your life, this post is for you. P.S. If you love these creative ceiling decor concepts, you can find more fifth wall design inspiration at www.whyskylights.com/fifth-wall.
Wallpaper the Ceiling
I know it may sound too adventurous, but trust me… it's an easy way to add interest to a space and it's a bit unexpected. Using wallpaper on your ceiling is also a lot less expensive than wallpapering an entire room but you still get bang for your buck. If you don't believe me, look at how adorable this nursery by Amy Elbaum Designs came out!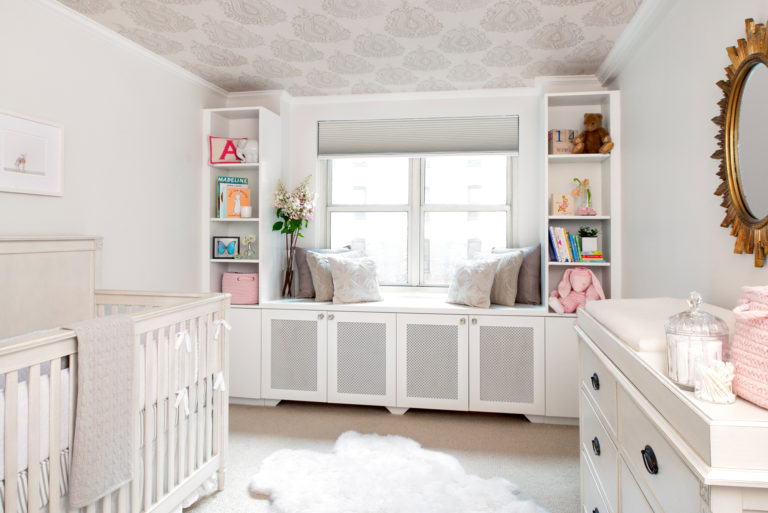 This space is also fabulous, by Munger Interiors.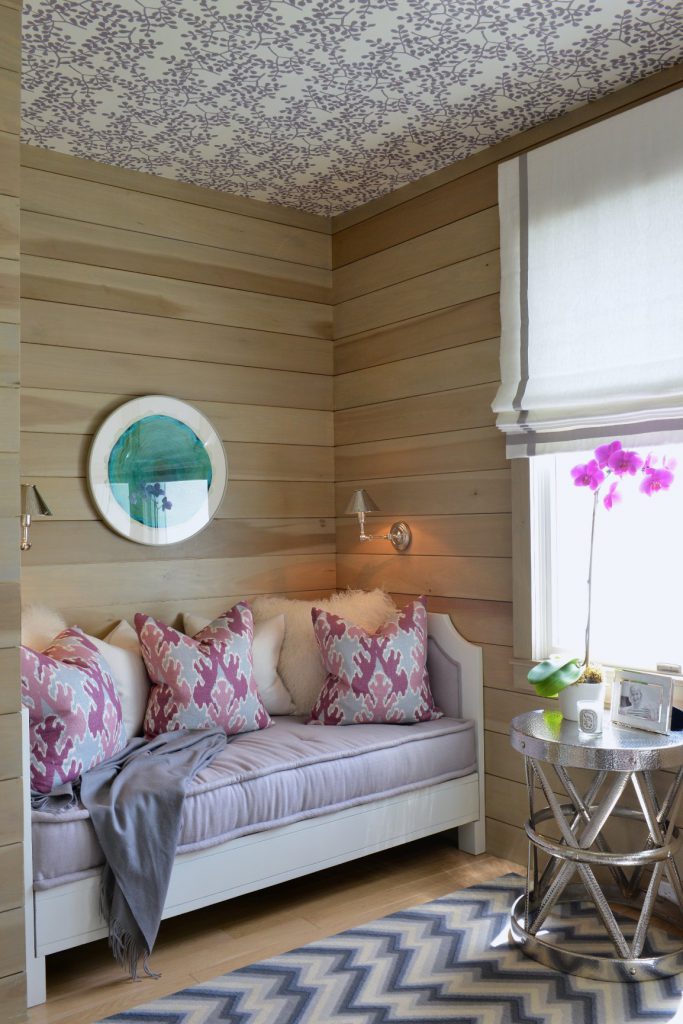 GET A BETTER VIEW / CREATE A JUNGLE
Skylights offer the perfect way to shift your outlook from the same old design and give yourself a literal window onto something new to enjoy in your fifth wall.
From perfectly blue skies to fiery sunsets and shooting stars above at night, the sky can be the most beautiful decorative element in a room.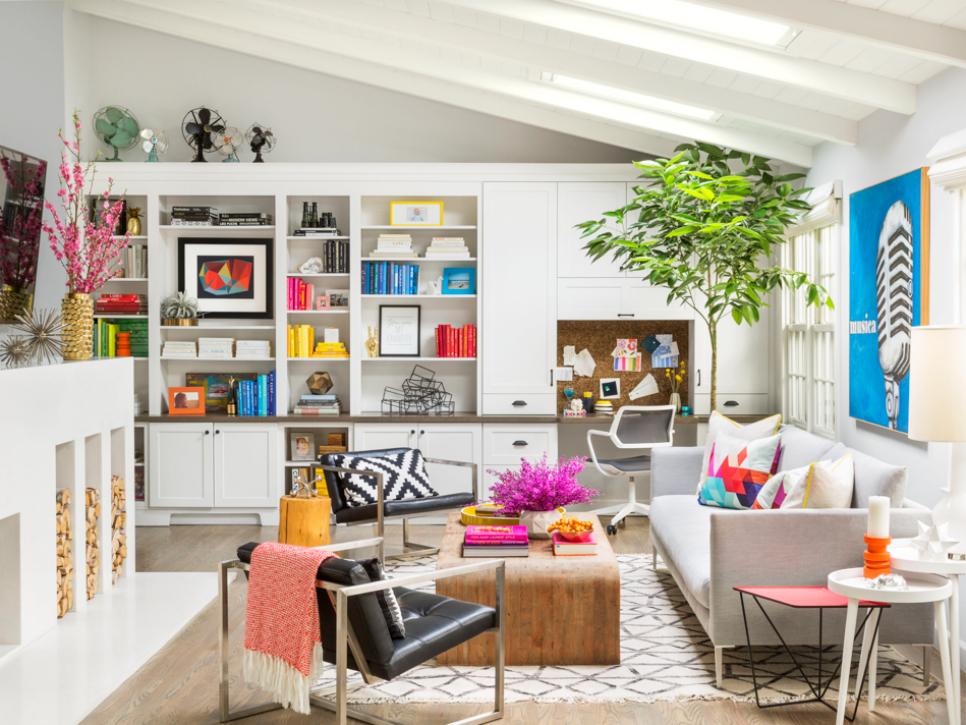 Ceilings with skylights offer the opportunity to introduce botanical beauty into your space. Skylights bring in more light for sun-hungry plants like succulents, which may even produce lovely flower stalks when given enough exposure to light. Other bright-light plants like tillandsia air plants will love having access to the rays that filter through your skylight. Lower-light plants like philodendron can hang a bit further back from the skylight; by staggering your plants according to which ones need the most light, you can create a textured look that adds a lot of dimension and natural beauty to your ceiling.
You can use skylight blinds to filter the light coming through so plants don't get too much light on intensely sunny summer days. It can also be useful to open up the skylight on these days to release warm air and give you and your plants a fresh, cool breeze to enjoy.
Plants use sunlight to fuel photosynthesis, and my new VELUX skylights use the sun, too. They have a small solar panel that charges a battery inside the skylights, so when I use the remote control to open or close the skylights or the blinds, that's solar power doing the work.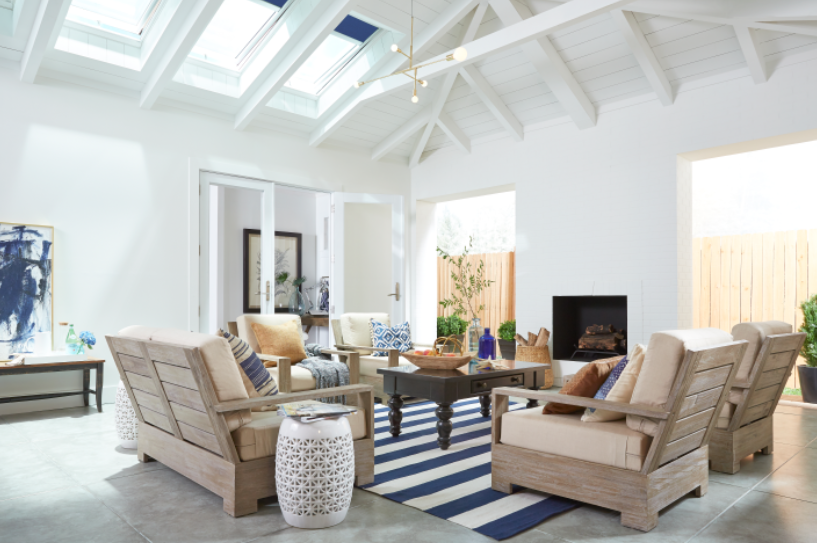 Use a Second Color on Your Fifth Wall
Wall color can have a strong impact on a room's atmosphere, but if your ceiling remains white no matter what color your walls are, you're missing out on some important design real estate. If you aren't sure which accent hue to choose for your fifth wall, you can use color theory to find the right contrasting color for your current shade. For example, if your walls are a pale blue, an ever so slightly peach tint can transform your white ceiling into a fresh new focal point that brings out the best in your existing design.
No matter which color you choose, keeping your ceiling color lighter than the walls will make your room to feel more open and airy, but that doesn't mean a dark ceiling is out of the question. It completely depends on the vibe you want the room to have.
Even if you want to keep you fifth wall white, consider adding skylights with colorful decorative blinds for a pop of color above. That's what I did: the grey blinds connect with my grey sofa below, adding a subtle dash of color and allowing me to filter the light when I need to.
Here are a few options I love: (by 47 Park Ave and Clique)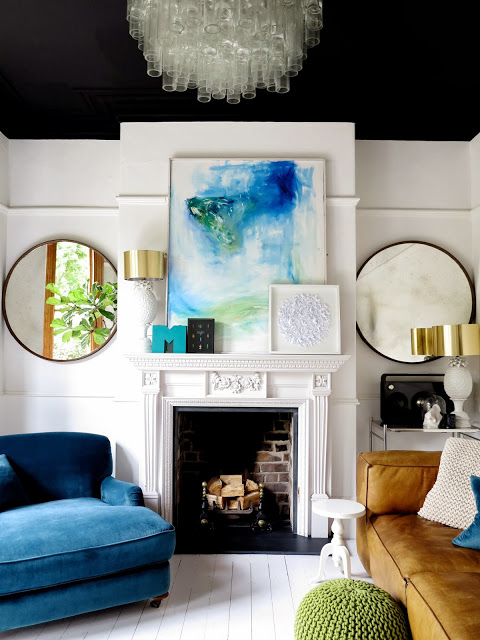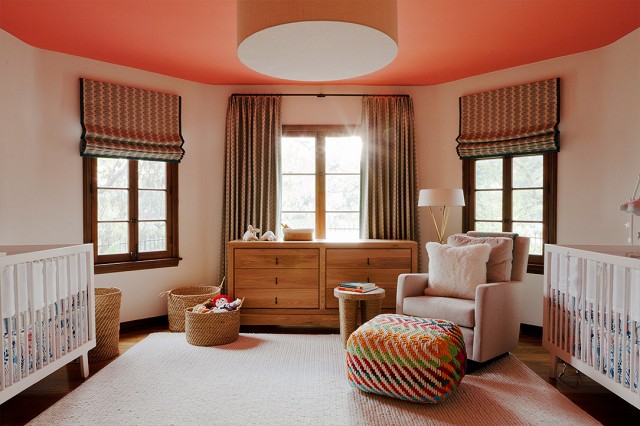 The blog post in partnership with VELUX