Can you believe that Thanksgiving is next week- where has November gone??! I have been traveling for the last few weeks so I am just starting to menu plan and get all of my decor ready for the big day! Steve and I love hosting dinner parties at our house and Thanksgiving is no different- between our families and friends we are going to have a house full.
We normally set everything up family style and leave the table decor pretty simple but for the holidays I love to break out the fancy table wear and create name cards for a personal touch! I created 5 different DIY place cards for different types of table decor, see below for all of the details and instructions to make…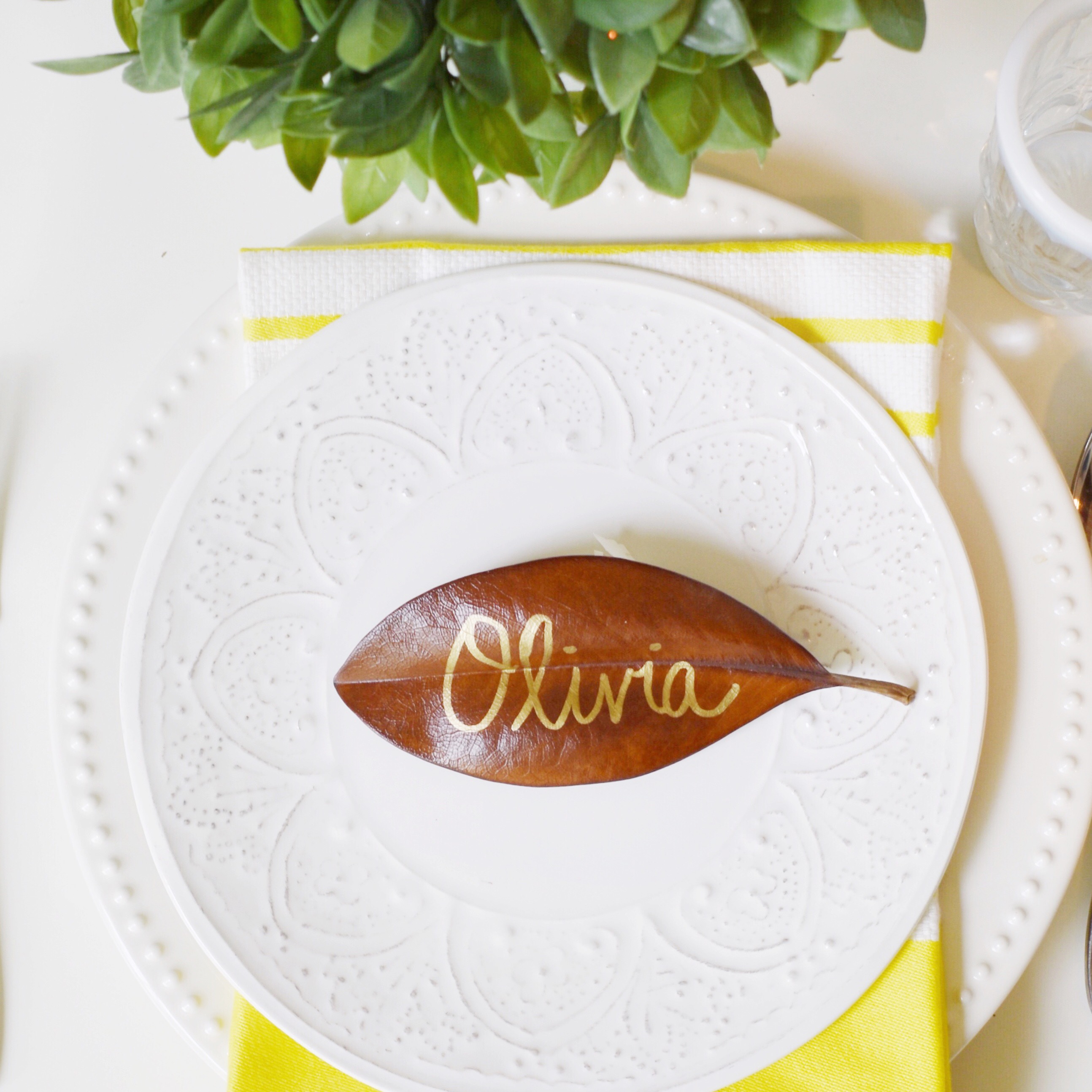 All you need for this DIY is a leaf from your backyard (I used a magnolia leaf from a neighbor) and a gold sharpie or paint pen. Simply write the name and you have a simple, seasonal table.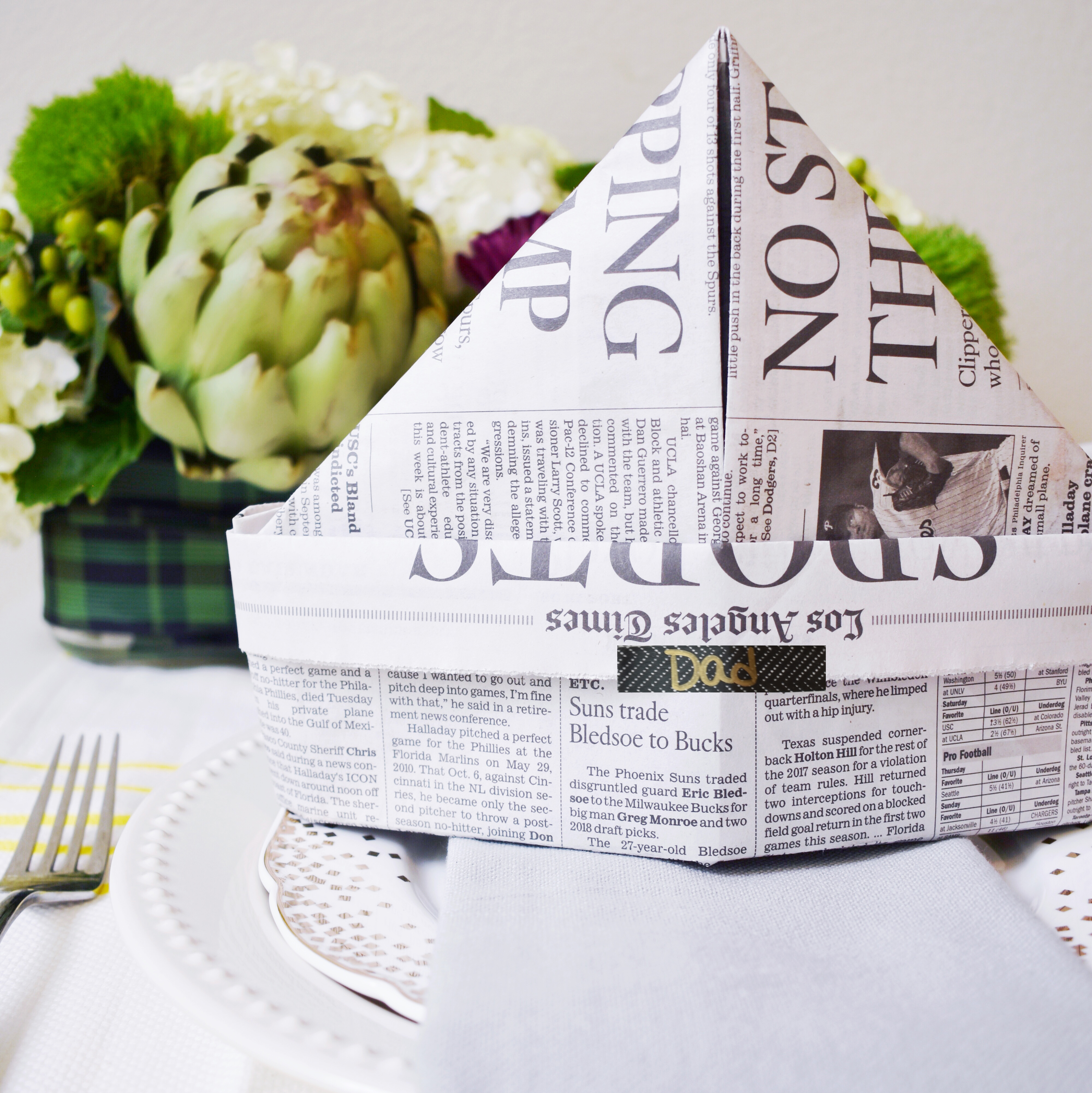 For a fun and quirky twist on place cards (or for the kids' table), I made a newspaper hat with a piece of washi tape for the name.  Our dinners are usually fun and loud, so why not add to the party? I used this tutorial to make the hat!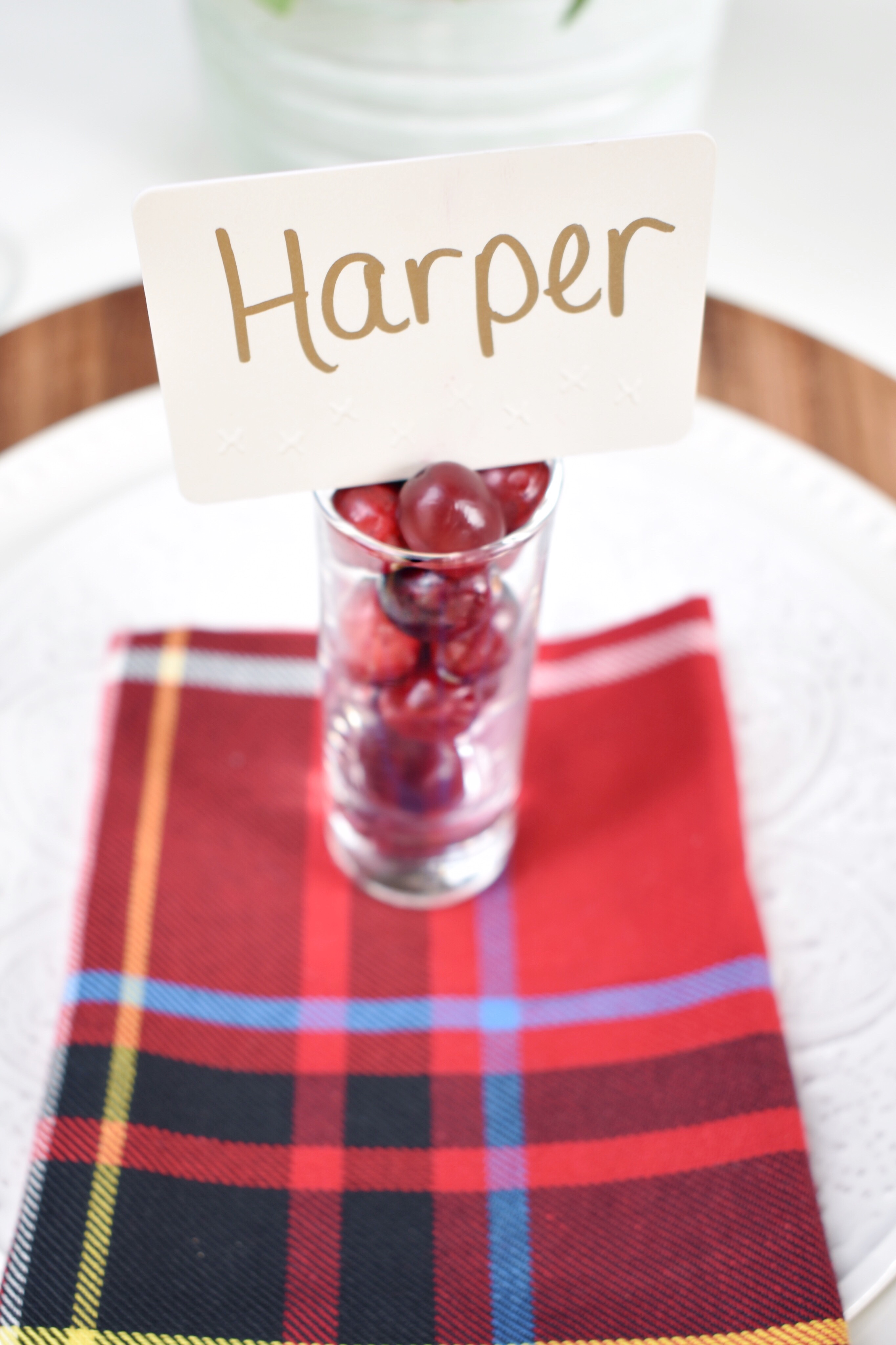 Fill a shot glass with cranberries (or pomegranate seeds) and place a name card on top.  Cute, colorful, and festive!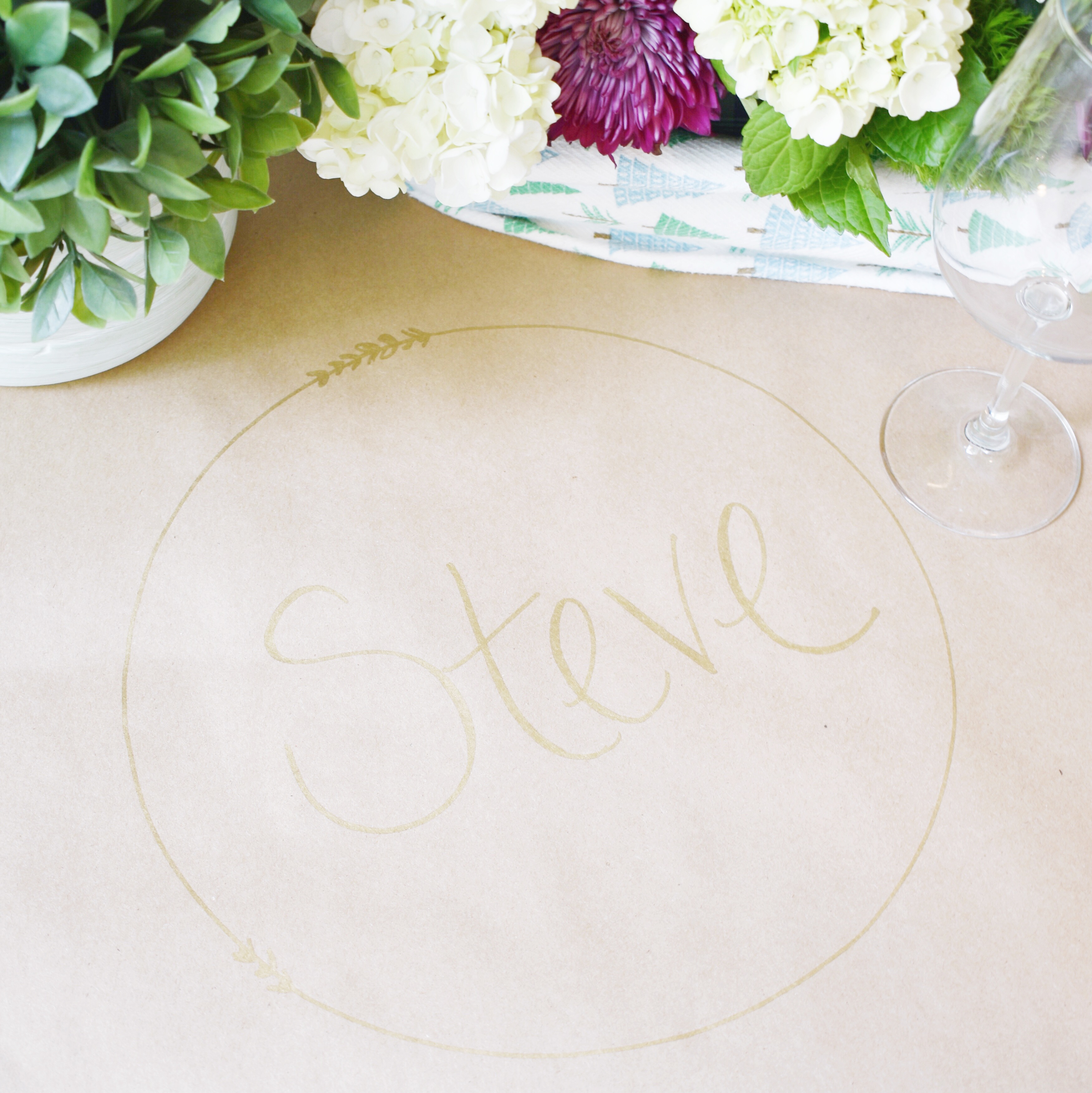 For a more casual tablescape, I used some butcher paper in place of a table cloth or charger.  I used a gold sharpie to trace a plate and write my guests' names.  This is also a great idea for kids; they can color when they are done eating, and it's easy cleanup for messes.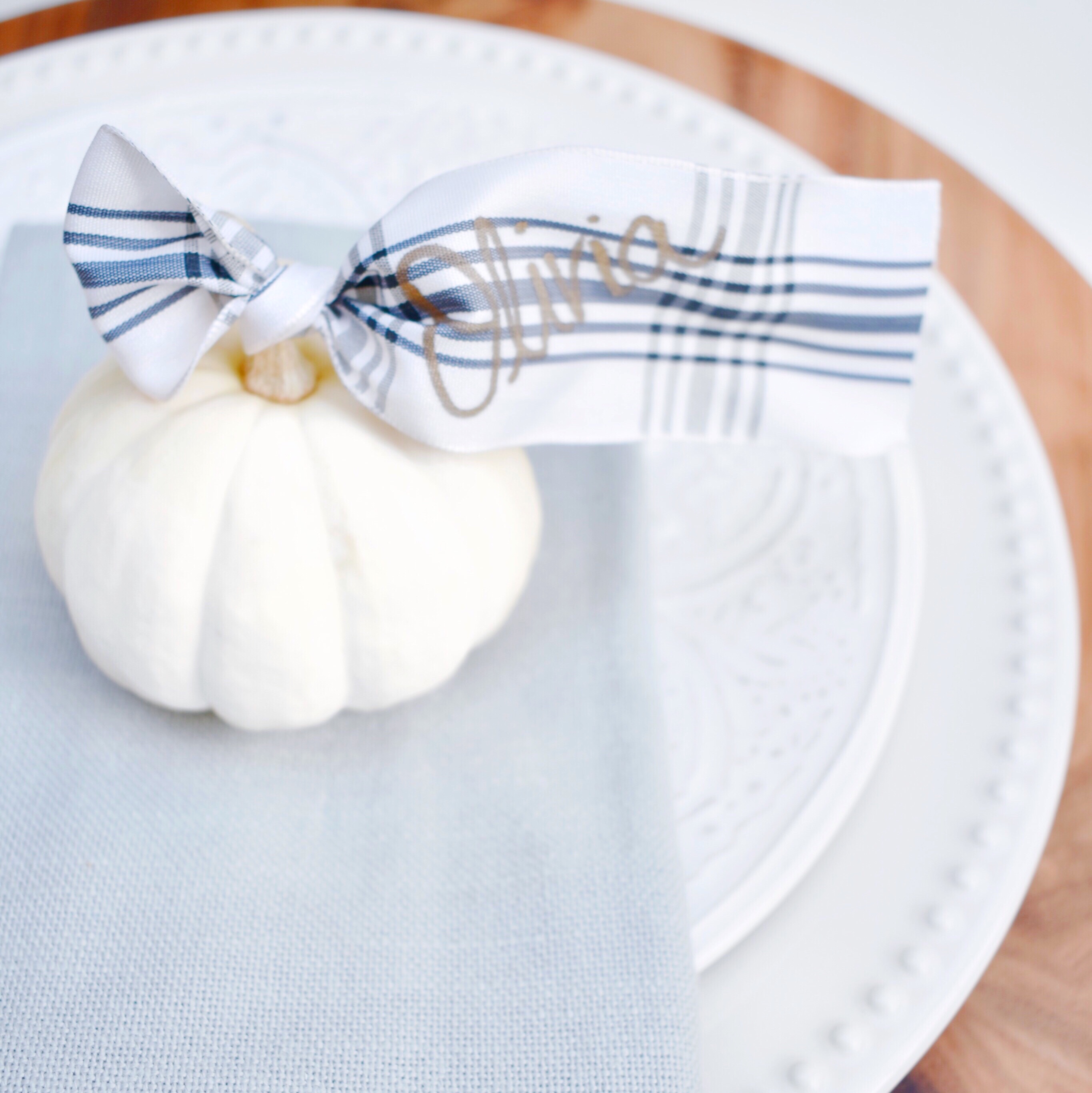 With some leftover Halloween pumpkins, I was able to use the gold sharpie again on some festive ribbon and voila! – you have a beautiful table placement.
I hope these ideas help beautify your Thanksgiving tables!
XO