Coming up with healthy recipes that your family will eat is difficult any time of year and holiday dinners are no different. While I never shy away from eating my favorites (especially on a special occasion) lightening them up never hurts. To help stay somewhat healthy during an indulgent meal (or really any meal) I like to make sure there are lots of veggies on hand!
We tend to eat pretty healthy as a family, however like anyone with a toddler- finding things that she will eat so I am not making two dinners can be a challenge. The below recipes check all of my boxes- they aren't fussy, are simple to make and are full of ingredients I probably have on hand. These are recipes I make during a busy week but I plan to whip out for the holidays as well!
If you have any healthy side dishes you love share them in the comments below- I am always on the hunt for more!
xo S
Spaghetti Squash with Herbs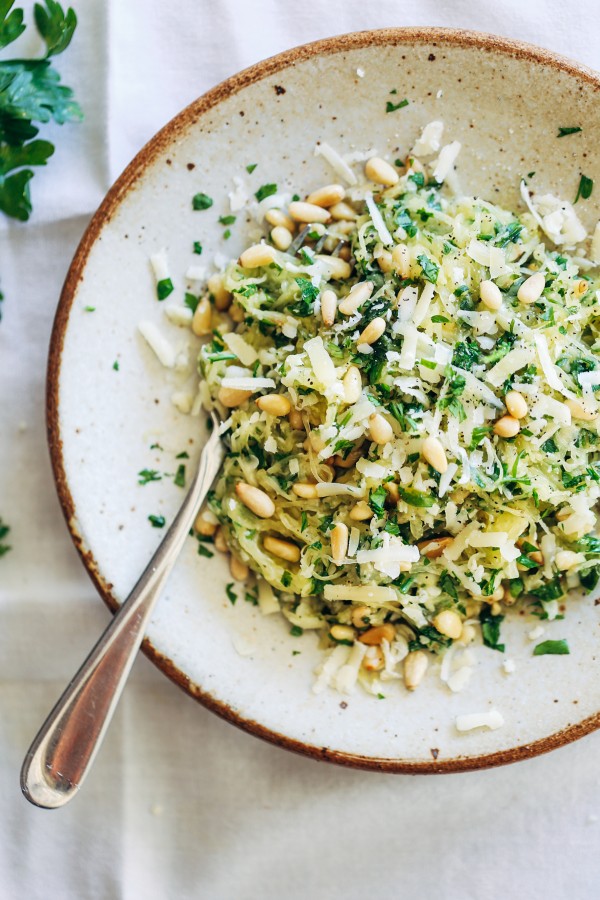 Not necessarily something you would think to make for a holiday dinner buuuut spaghetti squash is a staple in our house, is a great alternative to pasta and is just delicious. Simply pop it in the oven with some olive oil and shred with a fork once it is cool! (Recipe here courtesy of Punch of Yum)
ROASTED CAULIFLOWER, MUSHROOM & WILD RICE "STUFFING"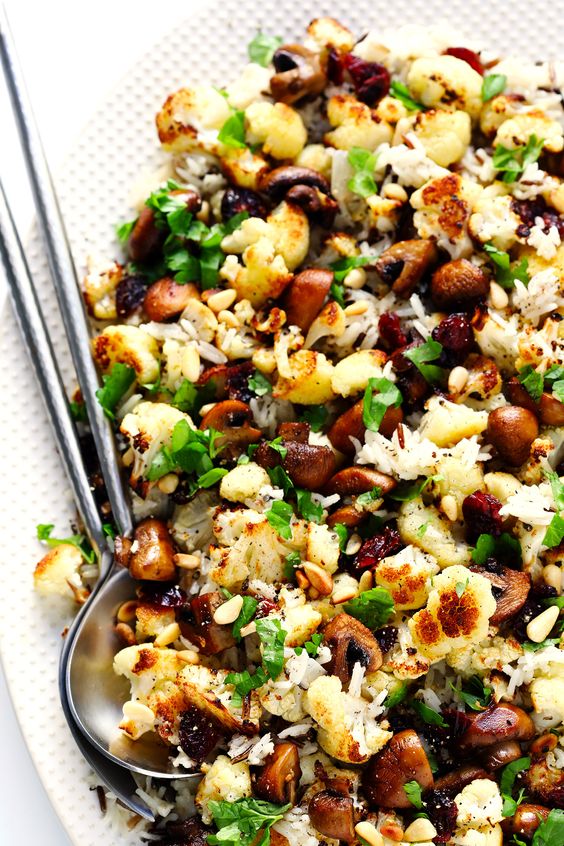 I think we can all agree that nothing will probably ever be able to take the place of stuffing. However, if you are looking for a healthy alternative that has the same crunch- look no further! (Recipe here courtesy of Gimme Some Oven)
GARLIC MASHED CAULIFLOWER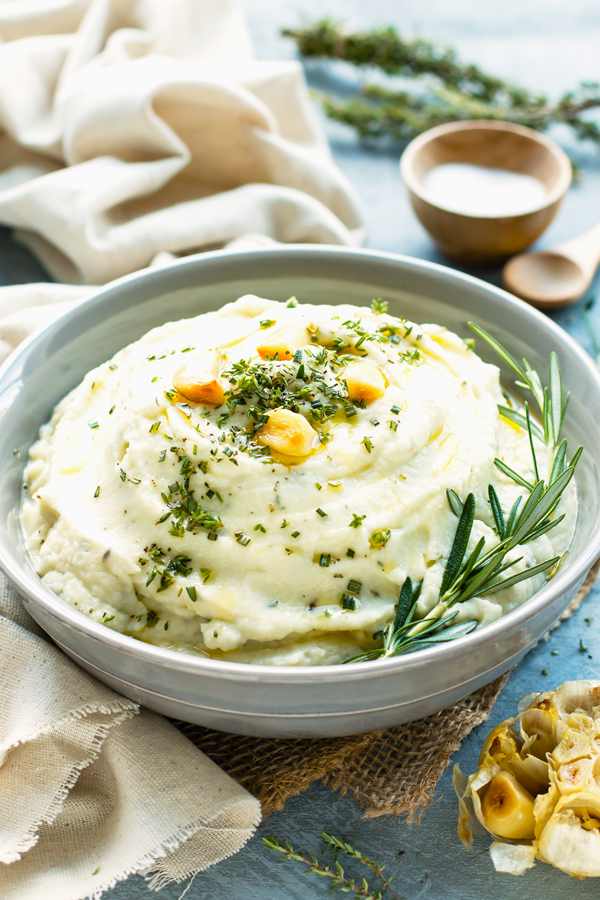 A play on a holiday favorite! Cauliflower mash has all of the flavor of the original but is light enough to serve year round. (Recipe here courtesy of Evolving Table)
SPICED LEMONY BRUSSEL SPROUTS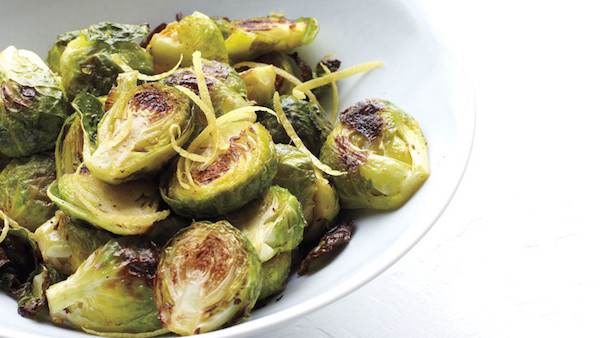 One of my favorite vegetables- add in some lemon and spice (and maybe some parmesan cheese) and these are sure to become a favorite for everyone in the family! (Recipe here courtesy of Martha Stewart)