If you are like me, you live on your phone (which we should probably work on, but that is another blog post for another time) and with so many amazing apps out there we may as well make the most of them! From fashion, to turning on your thermostat and keeping track of what it is in your refrigerator there is pretty much nothing you can't do on your phone at this point.
I use my phone to manage my work and personal life all day long- using apps to take and edit photos, book my workout classes and share share documents with my team. There are so many apps to choose from and I am sure many of them would yield the same results but below you will find my personal recommendations on the apps I use on a daily basis. Happy downloading!
xo S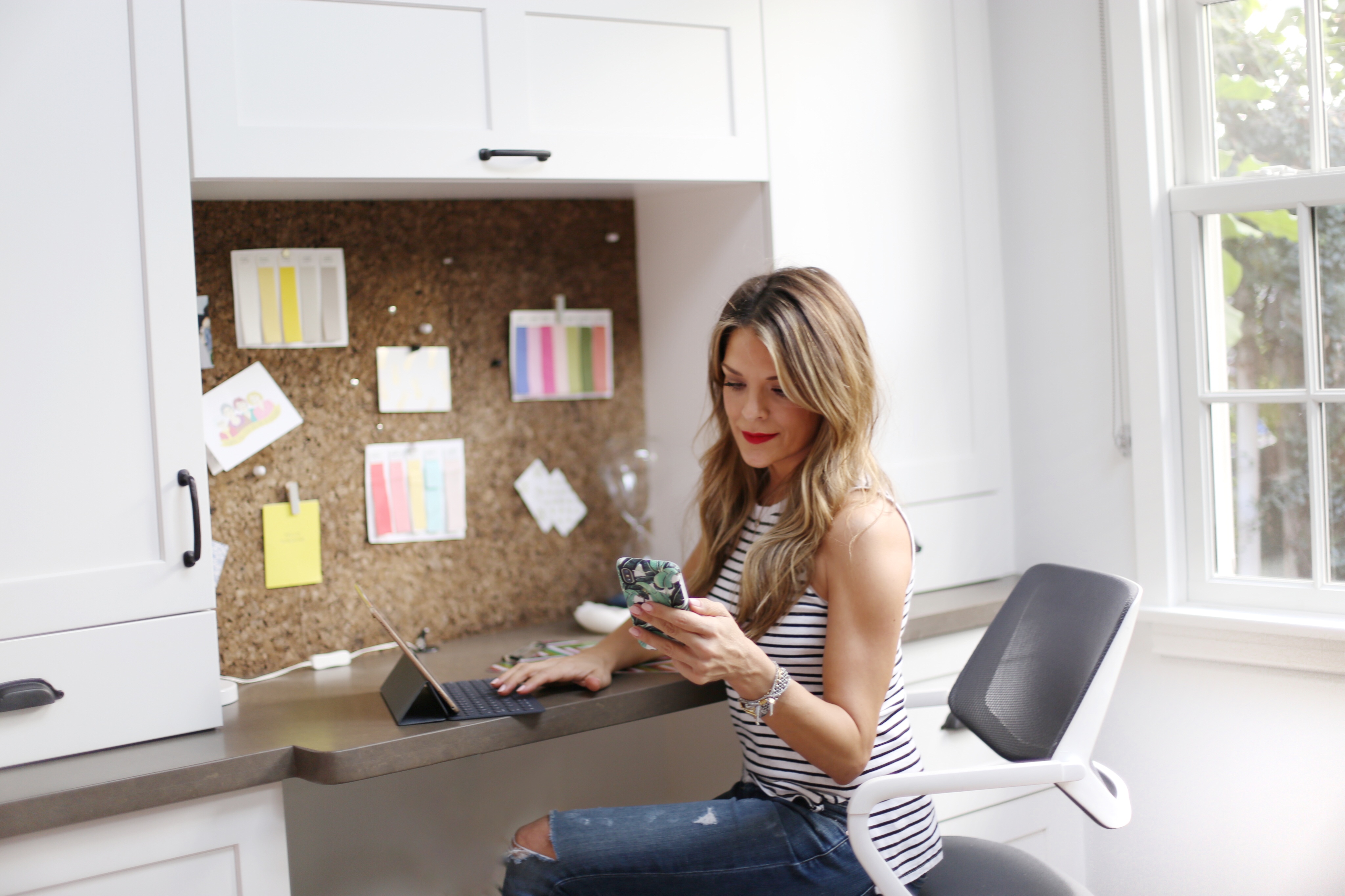 1) A Color Story
A Color Story is one of my favorite apps- it combines photo editing tools (crop, resize, etc.), filters, and simple light effects. Perfect for photos with bright whites and colors that pop (my favorite!). My personal favorite filters are Snow Cone under the Airy filter pack, Boulevard in the Weekend filter pack and Bright in the Organic filter pack. One of the best parts of this app is the ability to layer filters and light effects over each other at any percentage you want.
2) Google Photos
If you have a Gmail account, and chances are you do, this is your new best friend! Similar to Dropbox (I use that too), Google Photos automatically backs up all of the images on your phone automatically. It also allows you to delete images off of your phone and store them solely on Google Photos, freeing up precious space. Since it is connected to your Google account you have access to your photos on any desktop and allows you to upload images to any Google document without having to download them first. What's not to love!
3) Unroll Me
This app is a GAME CHANGER! We all end up subscribed to email subscriptions that we either didn't sign up for or aren't interested in, and unsubscribing from each of them takes so much time. Enter Unroll Me. Simply login with your email, view the entire list of subscriptions you are signed up for and get rid of the ones you don't want anymore in one fell swoop.
4) Calm
I have never been the type to meditate or even really take a moment to breathe during the day (I am Cuban after all!). However, over the years, I have realized the power of taking a minute during the day to calm my mind and prioritizing getting good sleep and I use the Calm app for both. My favorite feature of this app is their "Sleep Stories" which has familiar voice actors read reading stories to help you fall asleep.
5) ClassPass
ClassPass has been around for a while so you may be familiar or allready using this! If you follow me you know I love to workout- but have a membership at all the fitness studios I love can get expensive. Instead I pay one monthly fee to ClassPass and am able to book classes at hundreds of  fitness studios in my area.
6) Dropbox
Similar to Google Photos, Dropbox allows you to backup files and access them anywhere you have Internet. However, instead of just images you are able to back up files of all kinds (videos, word documents, etc.). Dropbox also allows you to create a team, share documents and more (see this article for some of the coolest things you an do with Dropbox).