Recently on the podcast, I said I was going to start posting more plant-based recipes here on the blog. (If you missed it, you can listen to it here). So, today I wanted to share with you some of my favorite, quick and healthy lunch recipes! They all take less than 30 minutes to make and are packed to nutrients that will keep you feeling full for hours!
---
The Best Caprese Salad
What You'll Need
1 Full large tomato (or two smaller ones)
mozzarella (or if Vegan – Miyokos Vegan Mozz)
fresh basil
olive oil
Salt and pepper for taste
balsamic vinegar
How To Make It
Rinse the basil and tomatoes. Remove the basil at the stem and thinly slice the tomatoes and the mozzarella. Drizzle olive oil and balsamic vinegar in a circular motion around the salad. Salt + pepper to taste. Let chill for five minutes and serve!
---
Sautéed Tomato, Orange and Quinoa Salad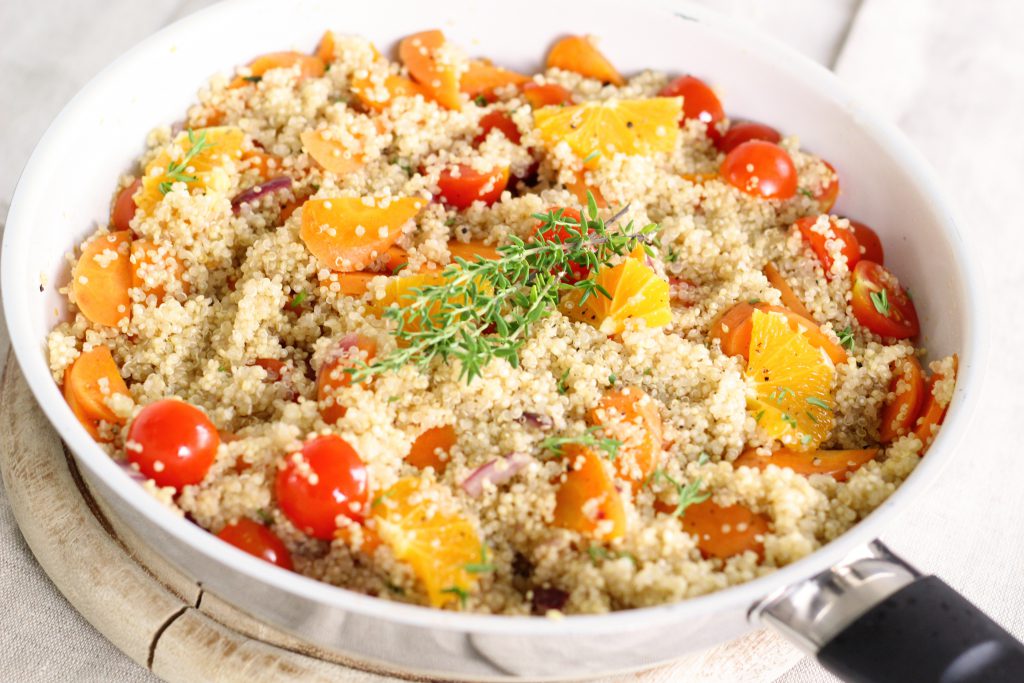 What You'll Need
1 cup of cooked quinoa
1 cup of cherry tomatoes, halved
1/2 of a large red onion
2 table spoons of olive oil
1 orange, cut into small pieces
rosemary for garnish
How To Make It
In a large skillet, heat two table spoons of oil and add the cut red onion, and sauté for about three minutes then add the halved cherry tomatoes and sauté for another three minutes.
Remove from the heat and mix into the cooked quinoa and add the cut oranges and mix. Garnish with a rosemary sprig.
Let cool and serve.
---
Avocado Carrot Sushi Rolls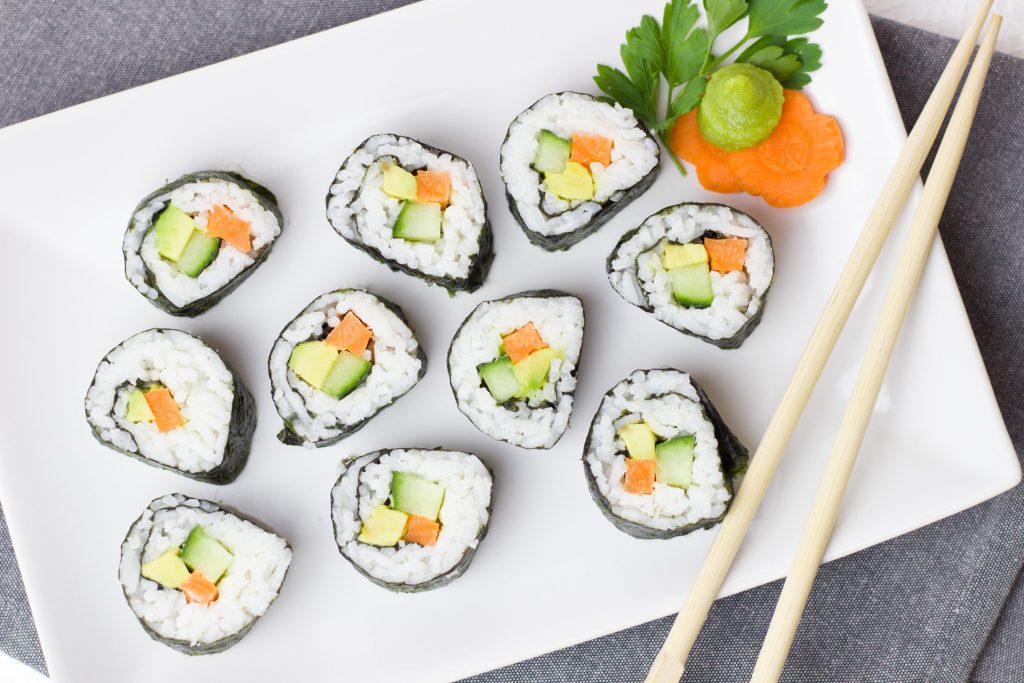 What You'll Need
6 sheets of sushi seaweed
one cup of cooked rice
two large carrots, cut and steamed
two large avocados
soy sauce (optional)
wasabi (optional)
Bamboo mat and sharp knife*
How To Make It
Cook the rice according to directions. Finely chop the carrot and avocado. Place the seaweed on a bamboo mat, then cover the sheet of seaweed with an even layer of prepared sushi rice and smooth evenly along the seaweed. Carefully layer the cucumber and avocado and roll tightly. Slice into rolls (your desired thickness) with a sharp knife and serve. In a small dish mix three table spoons of soy sauce and a dash of wasabi and stir until mixed. Enjoy!
---
Roasted Veggie and Quinoa Bowl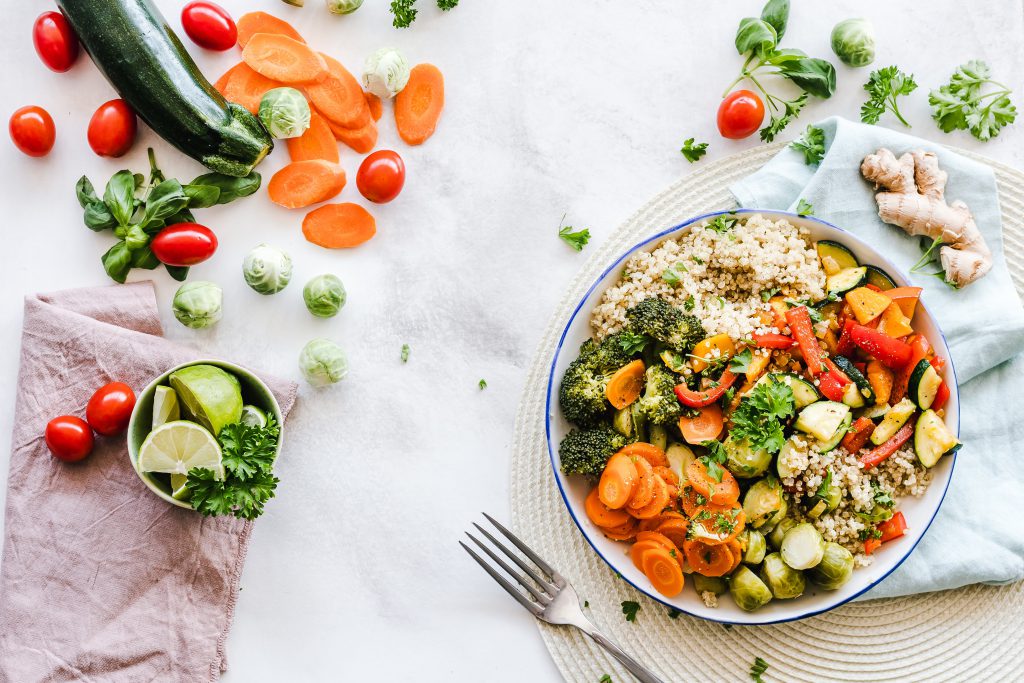 What You'll Need
One cup of cooked quinoa
1 cup of Brussels sprouts, halved
1 large carrot, thinly sliced
1 zucchini thinly sliced
1 cup of broccoli, chopped
1 bell pepper, chopped
1 lemon
Salt and pepper
Olive oil
How To Make It
Preheat the oven to 350° and cook the quinoa according to the directions. Finely chop the veggies and arrange on a baking sheet. Drizzle olive oil over the veggies and roast for 20-25 minutes until soft. Remove from the oven and let cool. Assemble the bowl and squeeze the lemon over the veggies and quinoa and serve!
Shop My Kitchen