Vegetables have been popping up in  floral arrangements more and more frequently these days, and with the variety of texture and color they add (perfect for Winter and Fall!) it is a trend I hope sticks around! There is a local florist in Los Angeles that is known for not only adding vegetables to their arrangements but adding them in unique ways- like hanging inside a vase. I have always wanted to DIY my own (especially since they are a little on the pricey side!) and with Fall just around the corner I decided this week was the perfect time to take on the challenge. See below for the step by step instructions to making this at home…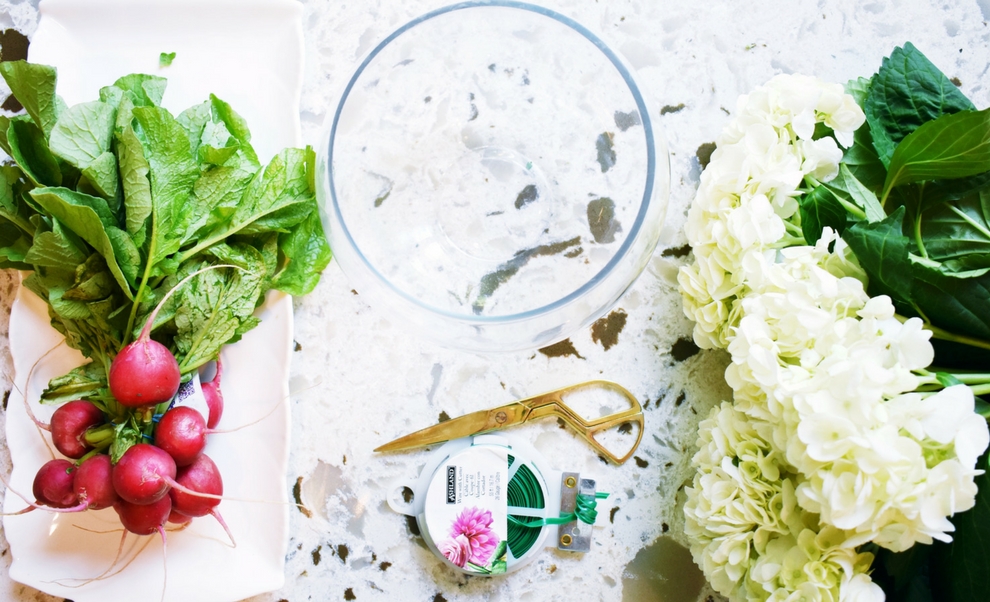 Materials Needed:
Flowers (I used two bouquets I grabbed at the grocery store)
Scissors
Florist Foam
Fishbowl or Round Vase
Floral Wire
Rubber bands
Vegetables (I chose radishes but you can use anything with a stem!)
How-to:
1. Fill your sink with water and soak your florist foam for one to two minutes so it is completely saturated. You will probably need to cut your florist foam so it is the right size to sit on top of your vase. Measure the top of your vase (I would suggest adding a half inch on either side) and cut your foam using a bread knife.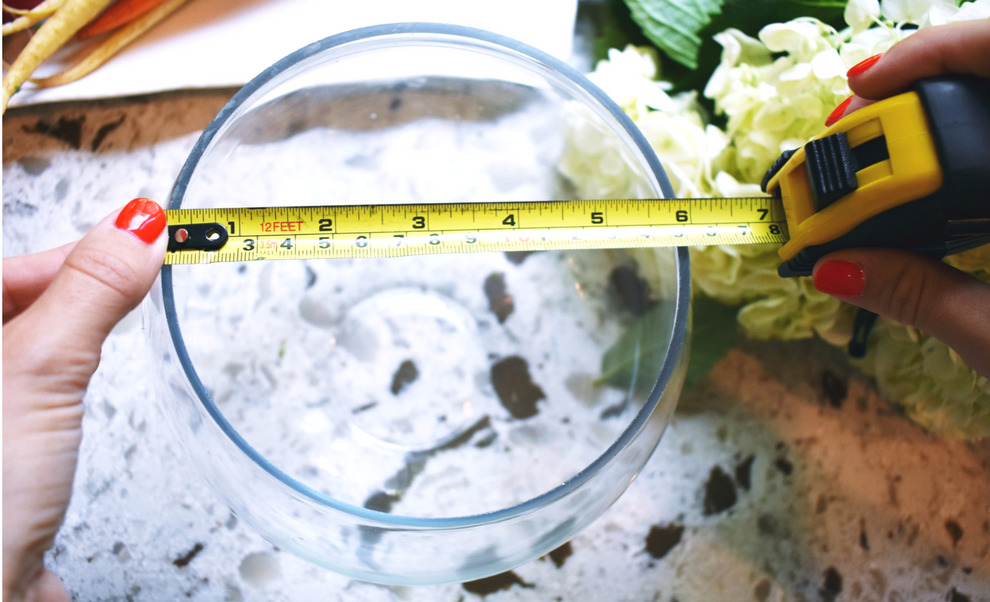 2. Cut one long piece of florist wire and wrap it horizontally around your florist foam, twisting it off on the top (don't worry it will be hidden by flowers!). We will use this to attach our vegetables to.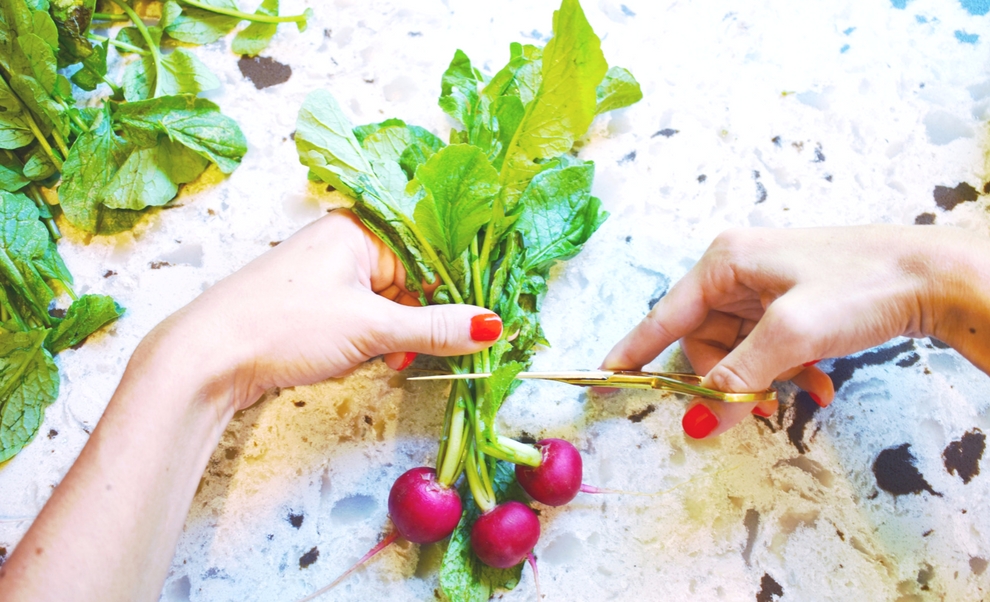 3. Rinse your radishes in water and pat dry. Use scissors to cut off the leaves from your stems, leaving at least two to three inches of stem so your radishes are able to hang. Bundle your radishes, using a rubber band as close to the top of your stems as possible to hold them together. Cut three pieces of floral wire and use these to attach the bundle of radishes by the rubber band to the florist wire you wrapped around your foam. Once you have everything secure, simply twist off the wires and push the ends into the foam so they are hidden from sight.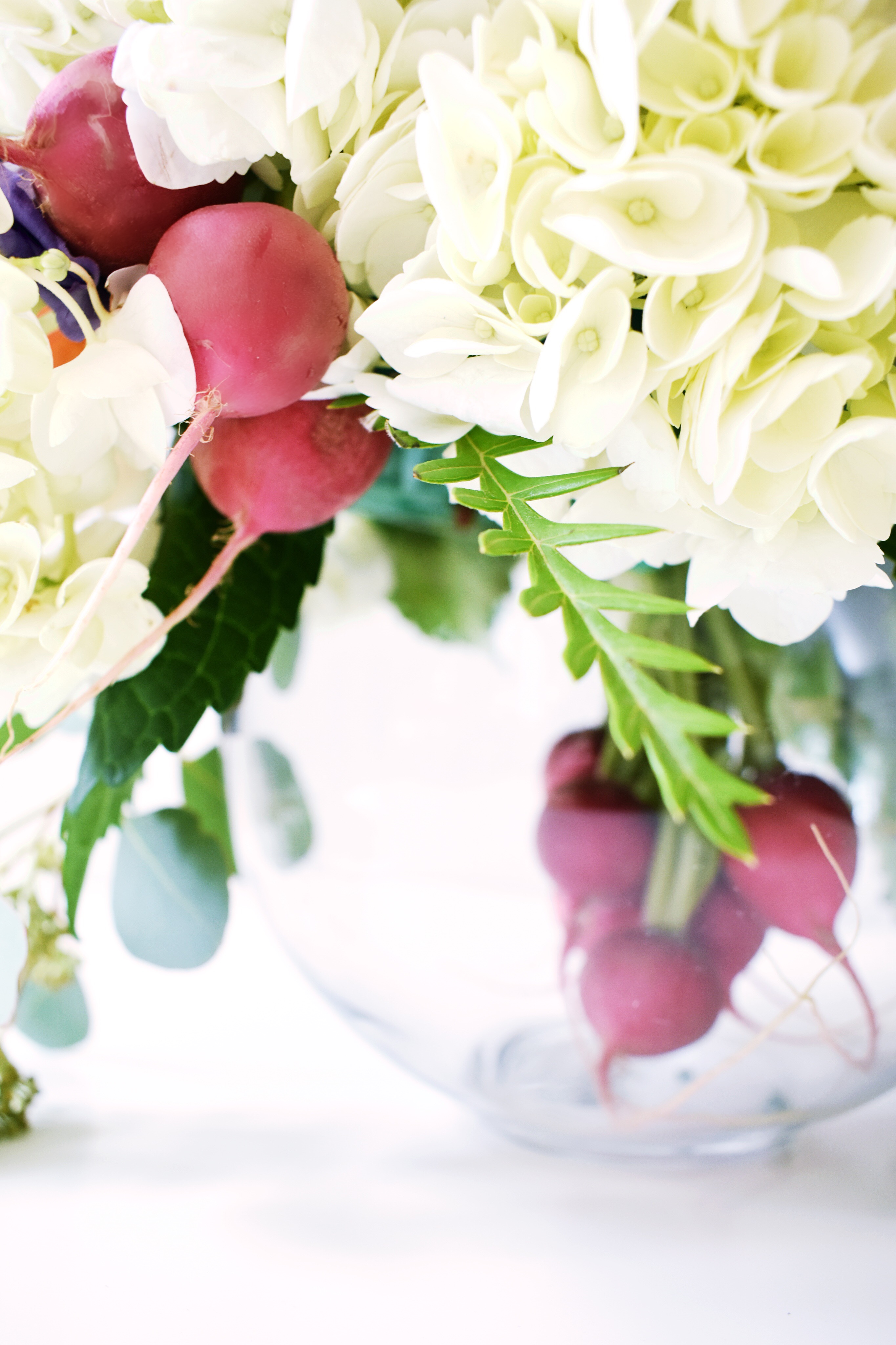 4. Once your radishes are securely attached to your foam, place the piece of foam on top of the vase, letting your radishes hang. Begin to build your floral arrangement, gently pushing the flower stems into the foam. I suggest filling each corner of the foam first and placing the taller flowers on top but feel free to get creative, there is no wrong way to do this!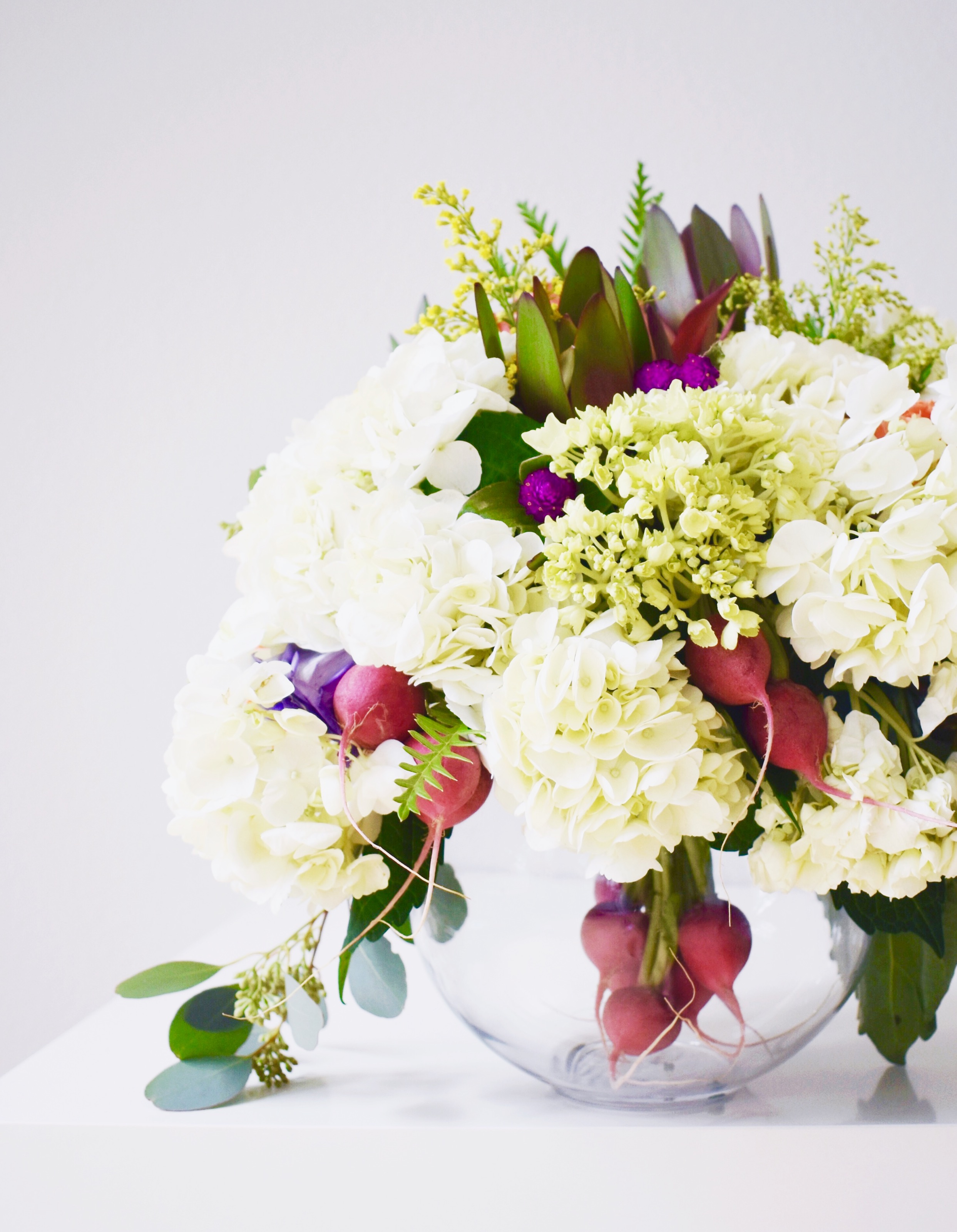 I found the most difficult part of this DIY was attaching the radishes to the floral foam but don't give up, the results are beautiful and so worth the effort! Be sure to tag me if you tackle this DIY, I can't wait to see all of your beautiful floral arrangements…
xoxo