I LOVE zoodle dishes! As you may know, I've managed to lose my pregnancy weight by minimizing my carbs… so I wanted to share a super delicious low carb recipe that I love to enjoy on cozy nights. You can also serve this cold in the summer!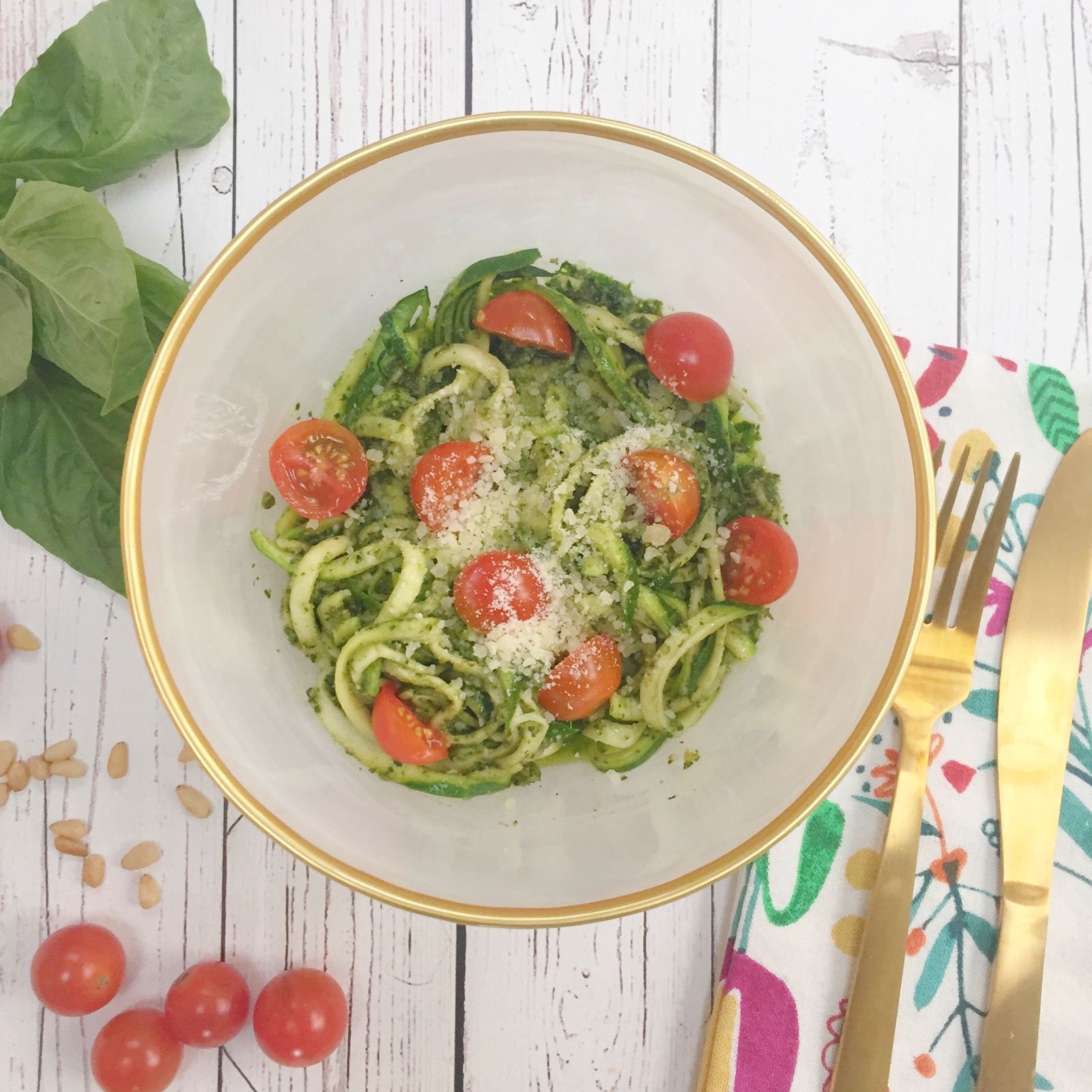 See the how-to on the video below and just a recap for the pesto ingredients:
3 cups of fresh basil
4 cloves of garlic
2/4 cup of grated pecorino cheese
2/3 cup of olive oil
1/4 cup of pine nuts (you can toast these, but I didn't… mostly out of laziness) 🙂
This will make enough for about 6 people. I also say you'll need about 1 zucchini per person to spiralize. Serve this as a side to chicken breast or pork chops… or just enjoy alone!