If you watched Facebook Live, you probably saw Trish and I make this delicious Summer cocktail. It's super simple and refreshing to make on a warm weekend! This Spicy Paloma is one of my current favs and can be adjusted depending on how much heat you're ready to handle!
To make this at home, you will need…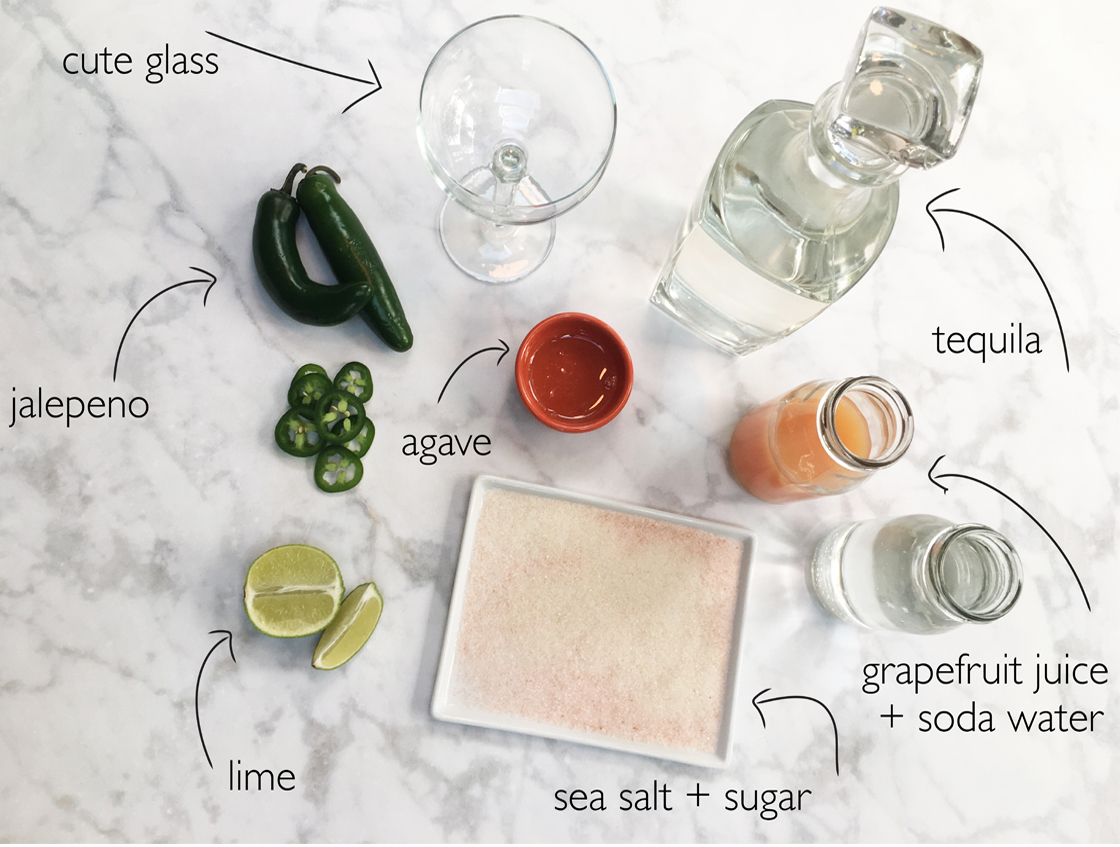 Ingredients
1/2 tablespoons agave nectar
1/2 lime
1/4 fresh jalapeño (sliced)
1 ounce of agave tequila
1 cup fresh grapefruit juice, strained and pulp discarded
Soda Water
Himalayan sea salt and sugar for the rim
Directions
In a small dish, mix together the sugar and sea salt. Run a lime wedge around each glass and dip the rim in the sugar/salt mixture.
To assemble one cocktail, drop few ice cubes in a shaker. Add 1 ounce of tequila, agave nectar, 1-2  jalepeno slices, 3 ounces of grapefruit juice, a squeeze of lime juice and a splash of grapefruit soda; mix in a shaker and garnish with another slice of jalapeño and lime wedge.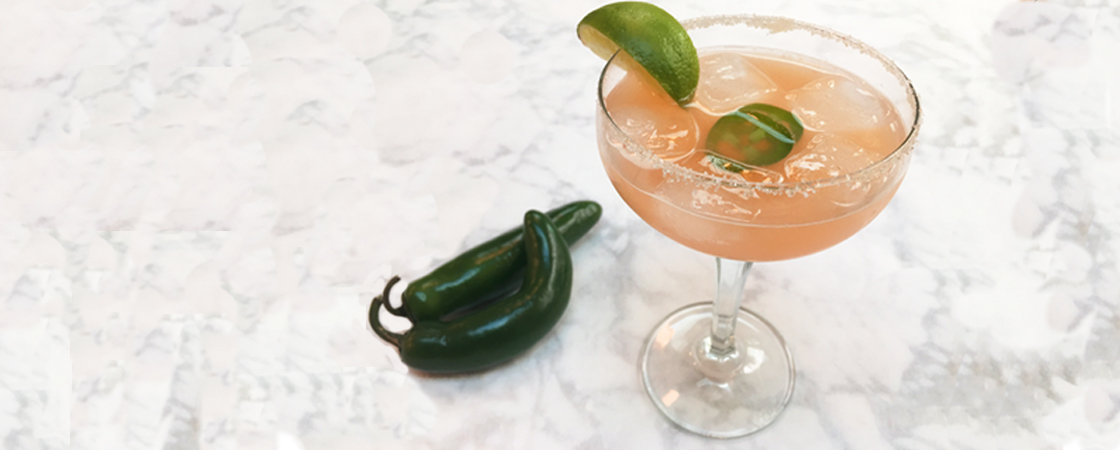 ..That's it! A pretty and delicious cocktail in minutes. Let me know what you think in the comments and don't forget to tag me if you make these at home!
Xo!