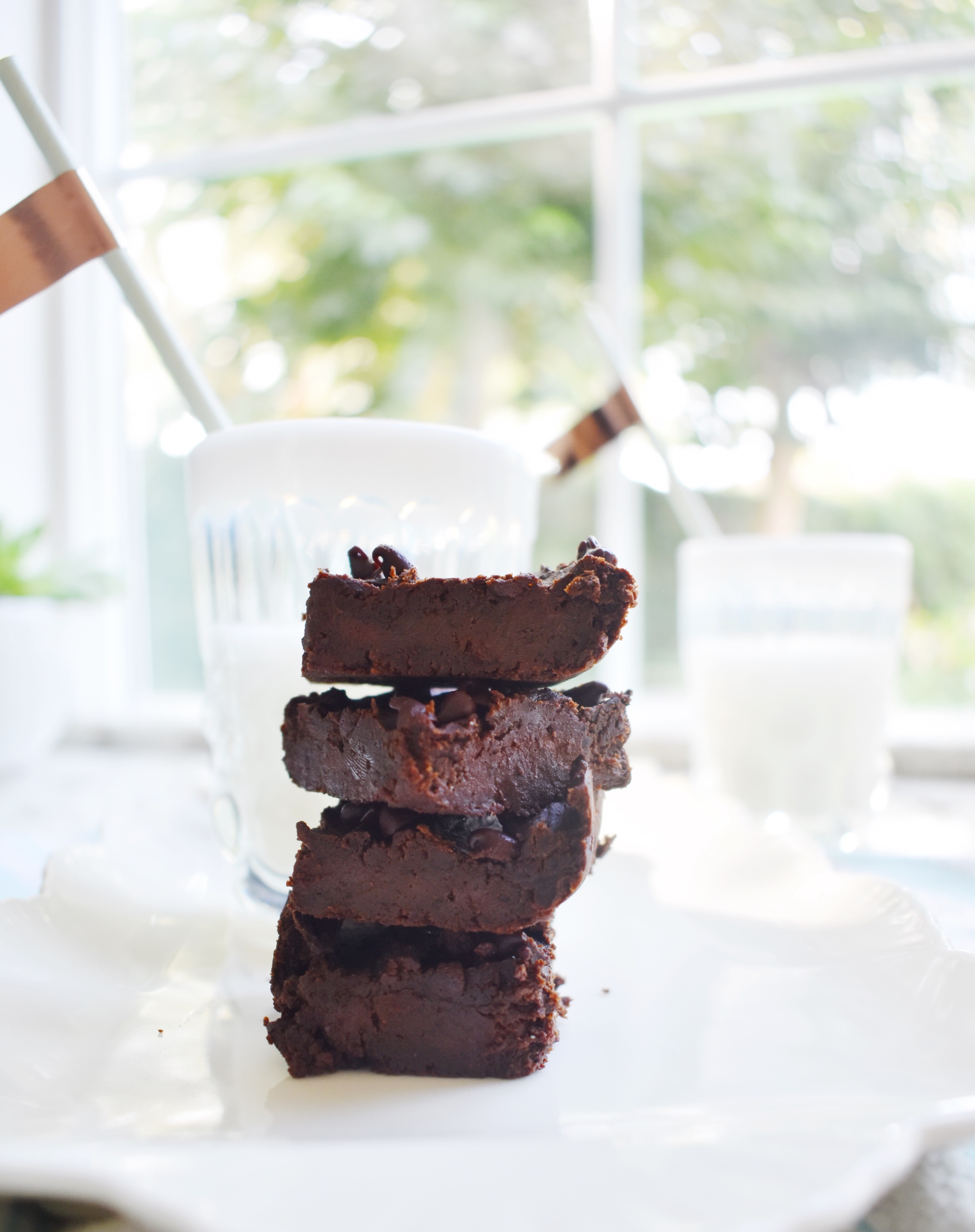 Who doesn't love a warm brownie and a glass of milk- it was one of my favorite snacks as a kid, and still is! Well, if you have been following me on social media you know I am in the middle of a 30 day vegan challenge (post to come) and unfortunately a brownie and milk doesn't really fit into that eating plan. Soooo I went on a hunt to find the perfect vegan brownie to go with a tall glass of almond milk and this recipe by Ambitious Kitchen does not disappoint! Scroll down for the recipe and to watch Trish and I make the recipe Live!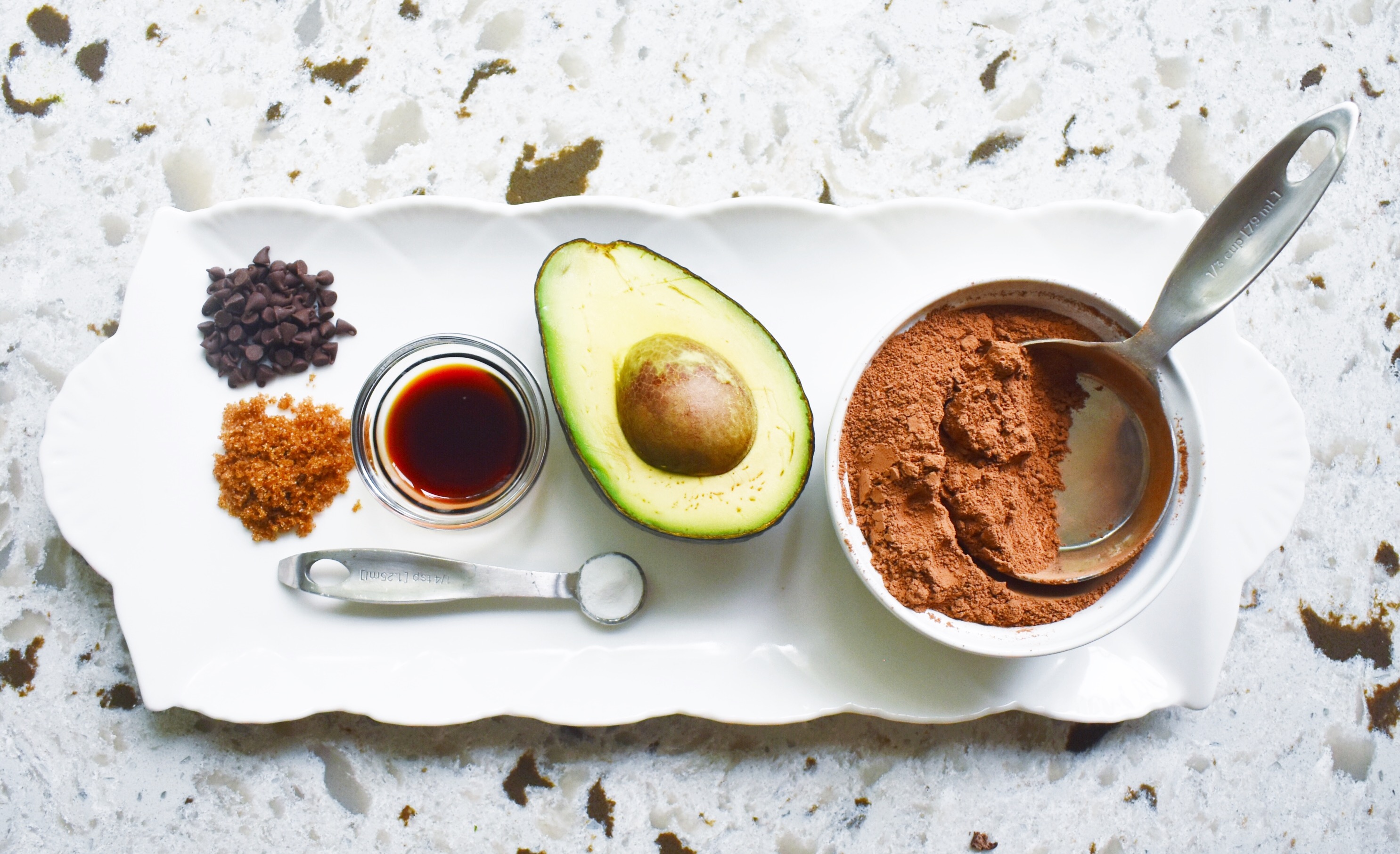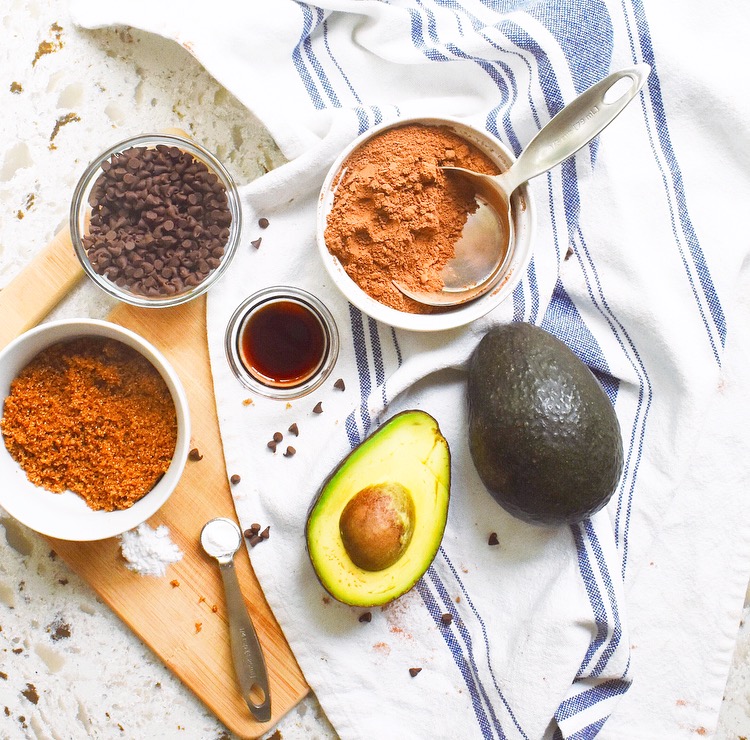 Ingredients
1 large flax egg
1 15 oz can black beans (rinsed and drained)
1/2 large avocado
1 tbsp vanilla extract
3/4 cup unsweetened cocoa powder
2/3 cup brown sugar
1 tsp coconut oil
1/4 tsp baking soda
1/4 tsp baking powder
1/3 cup vegan chocolate chips
2 tbsp vegan chocolate chips for sprinkling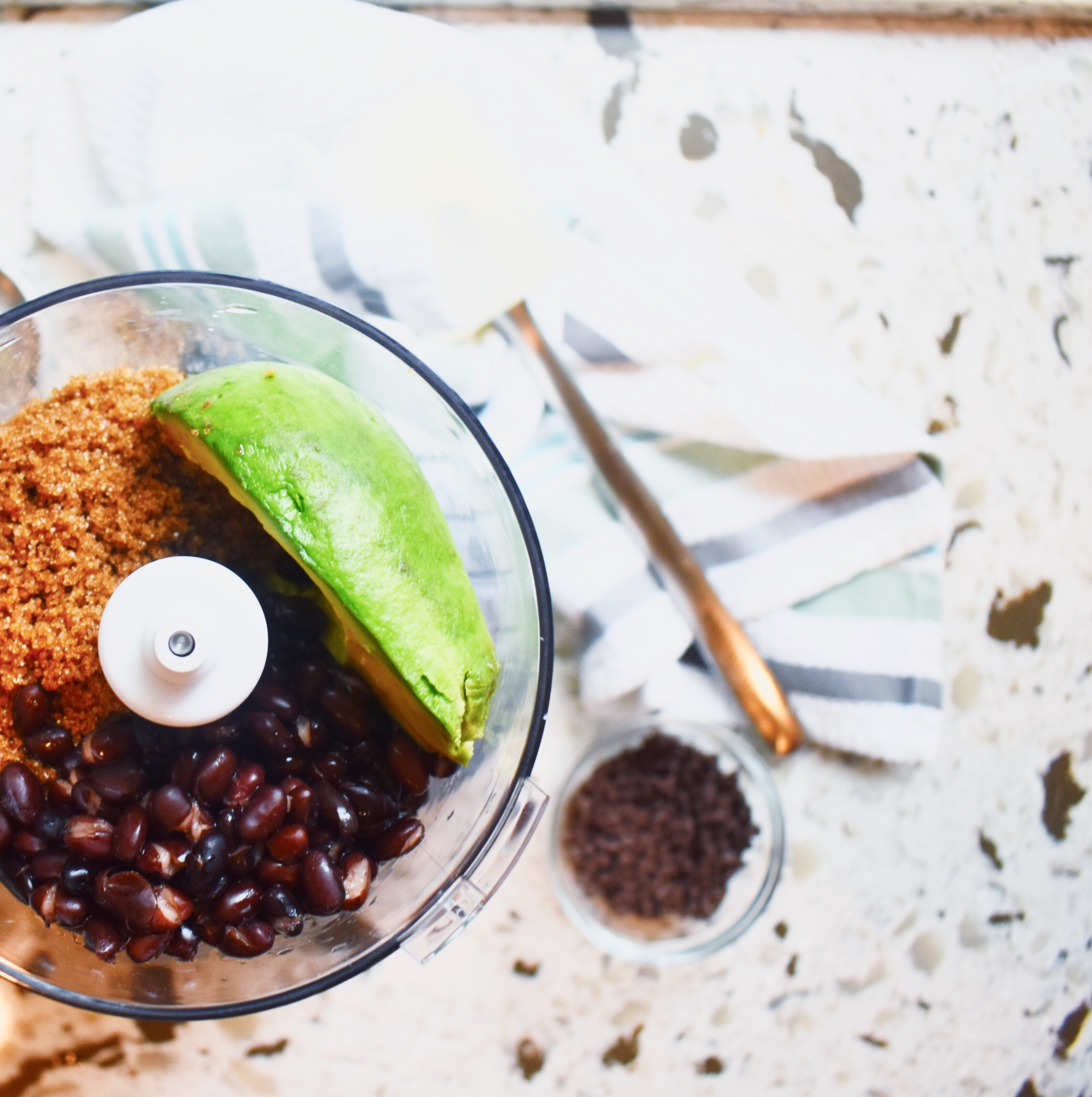 Directions
Preheat oven to 350 degrees F. 
Grease a baking dish- I used an 8 x 8 in pan. Combine flax egg, avocado, vanilla, black bean and brown sugar in a food processor until smooth. *The food processor is the key to making the black beans smooth so your brownies have the right consistency. Add in cocoa powder, coconut oil, baking powder and baking soda and blend until smooth. Your batter will be thicker than a normal brownie batter but if it becomes too thick to process, simply add in some almond milk to thin it out. Fold in the chocolate chips and transfer to your baking dish. Sprinkle the top with the additional chocolate chips. 
Bake for 22-30 minutes or until you can insert a toothpick and it comes out clean. Cool pan on a rack and try to resist eating them right away 😉 haha. Pour a glass of (almond) milk and enjoy!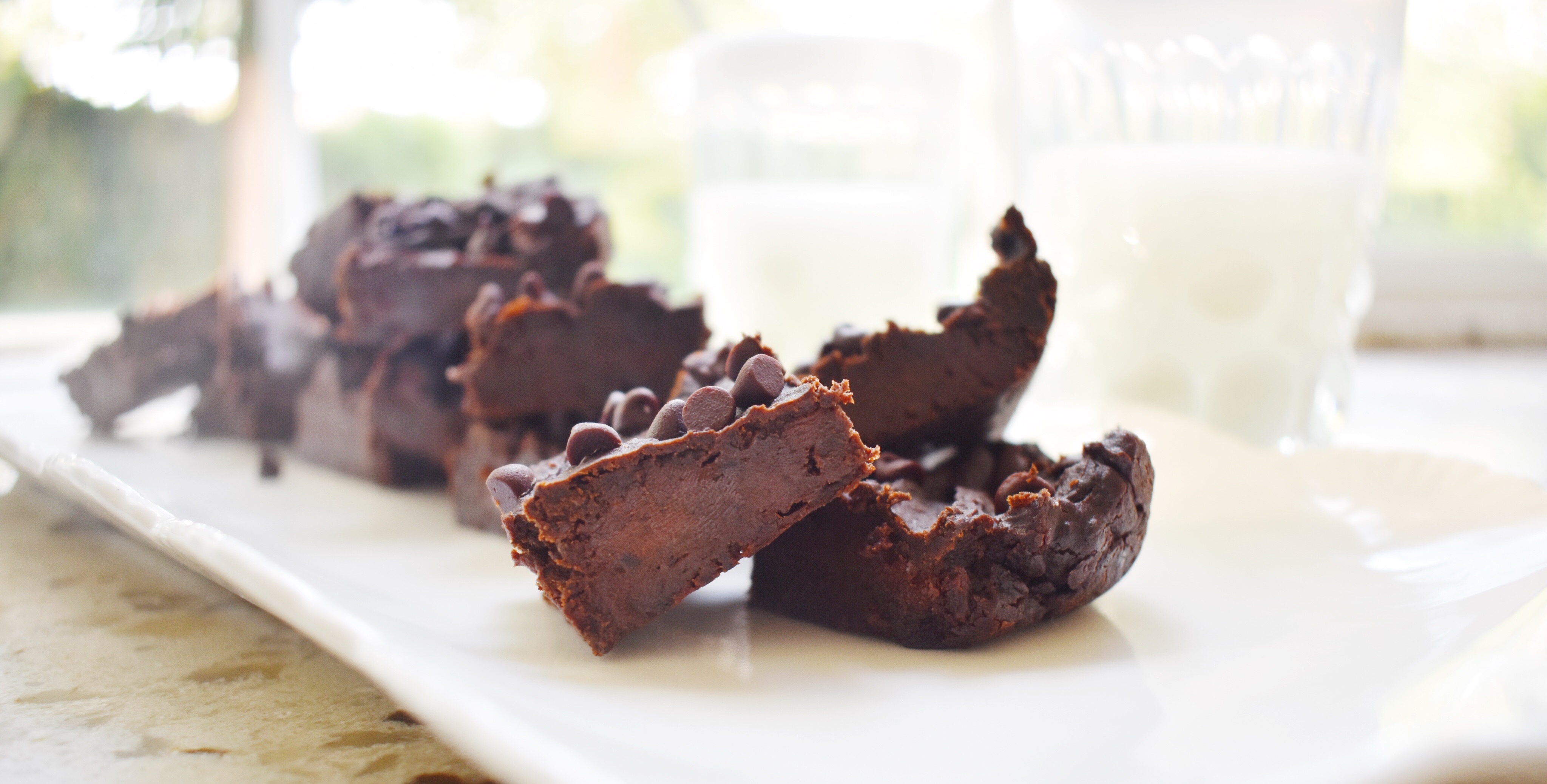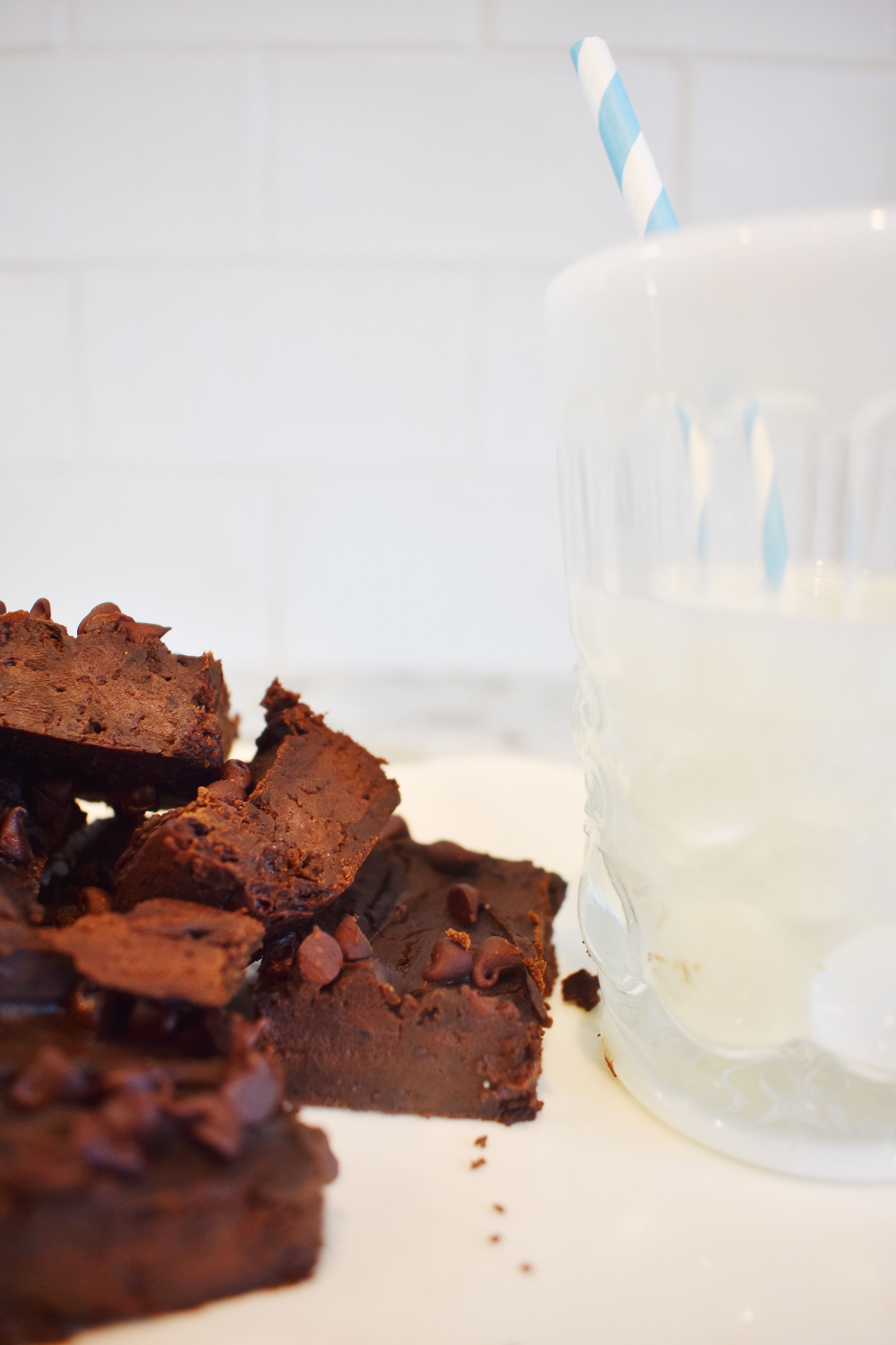 ..That's it! Only 35 minutes to the perfect, 130 calorie, vegan brownie.Let me know what you think in the comments and don't forget to tag me if you make these at home!
Xo!