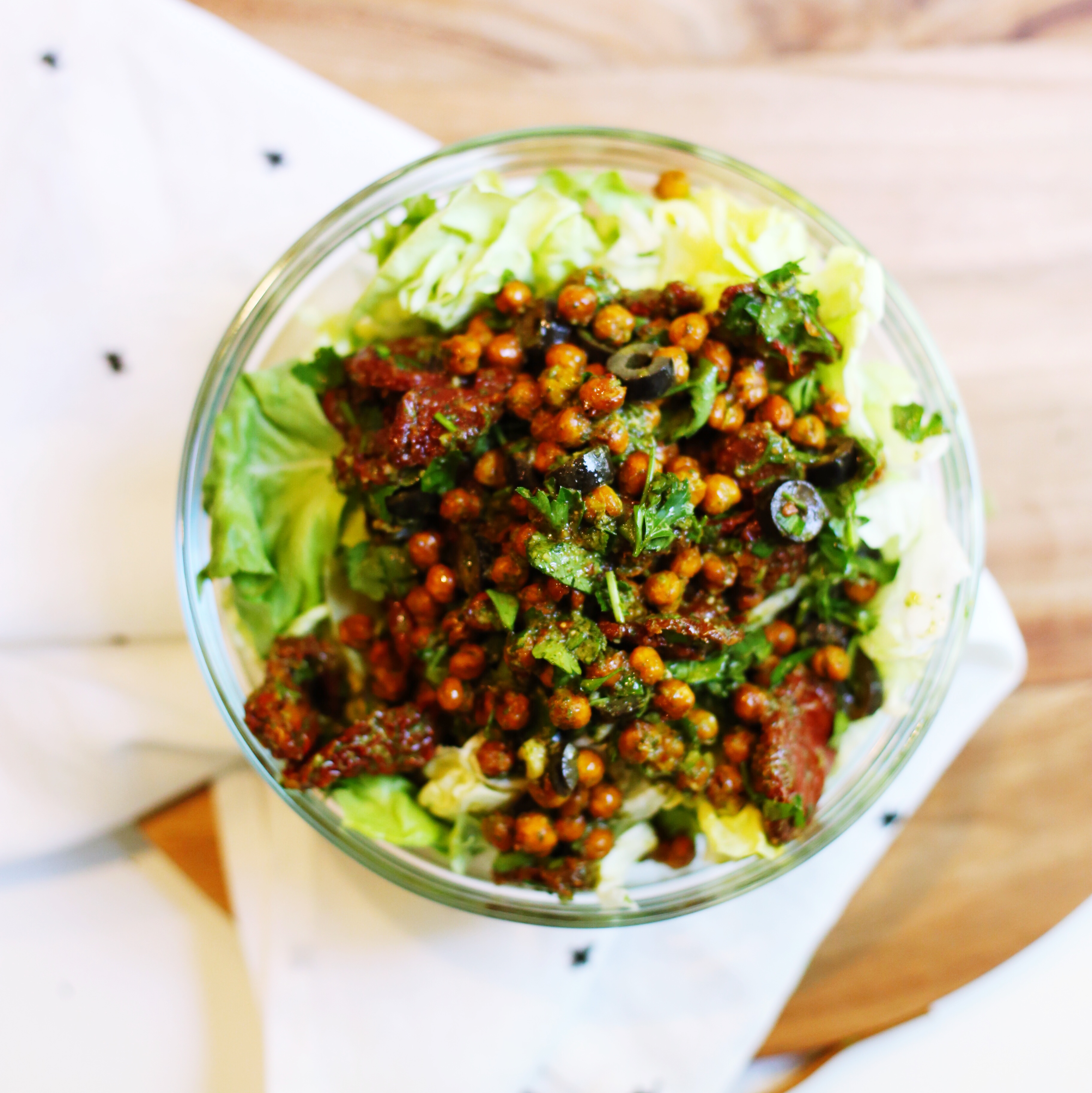 Every year when it comes time for resolutions, the first thing on everyones list seems to be some version of "getting healthy" and I am no different! I think there is a natural tendency to want to start the new year off on a good foot and while I am a pretty healthy eater, finding things that are healthy and quick can be a challenge.
One of my shortcuts is to create "power salads" that can be made ahead of time in large batches, kept in the fridge and used when needed. This particular recipe can top crisp butter lettuce, fill a sandwich or be eaten on its own. It is filled with good fats, sources of protein and is relatively quick to make (aside from the roasted chickpeas). I have even been known to whip this recipe out when entertaining, it is so beautiful, it holds its own next to a charcuterie board! See below for everything you need to make this at home.
Enjoy!
xo -SS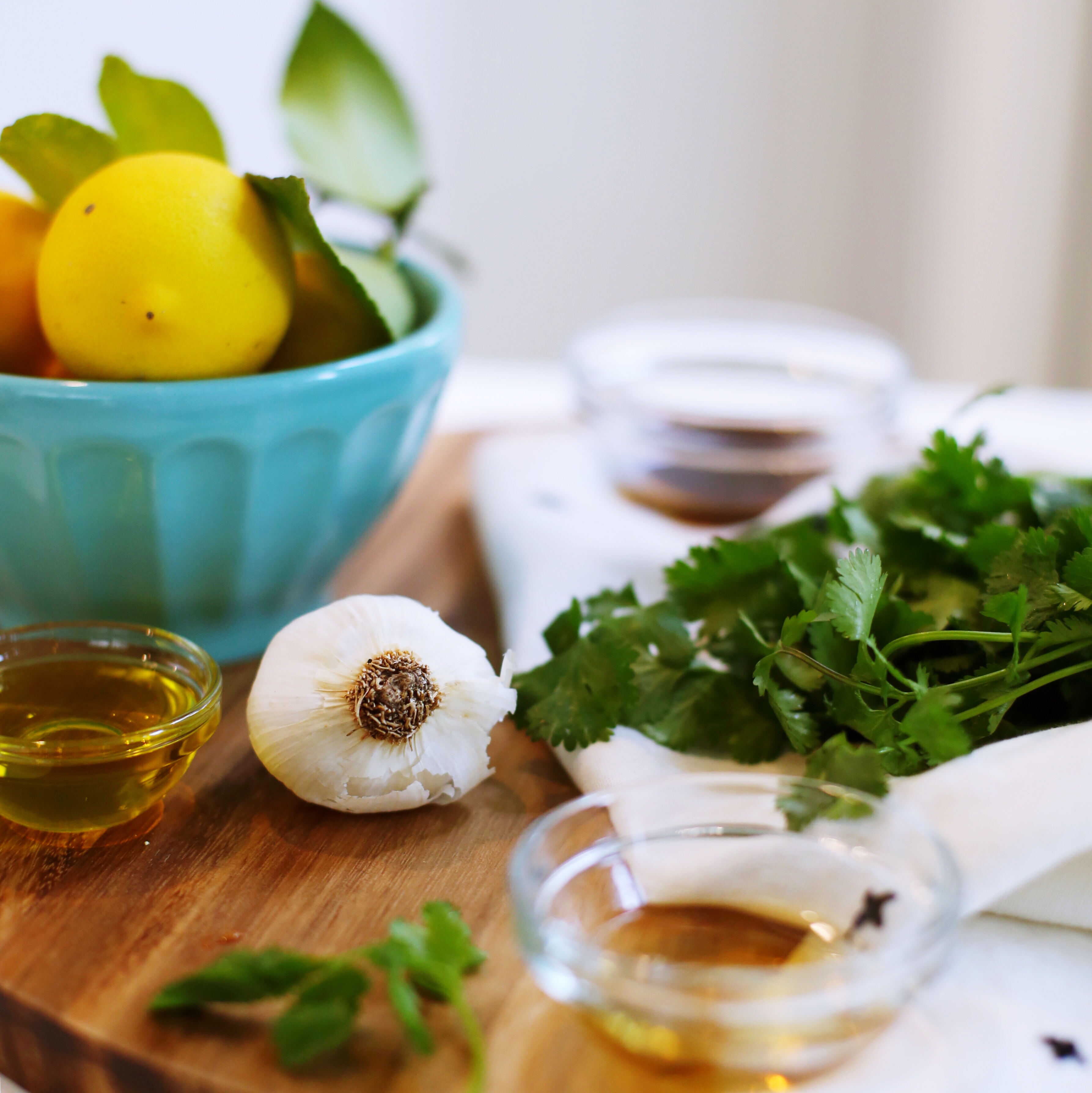 Ingredients for Salad
14 oz can of chickpeas, drained and rinsed
1 tbsp olive oil
1/2 tsp cumin
1/4 tsp paprika
1/4 tsp turmeric
large handful of fresh parsley, chopped
1/4 cup pine nuts (optional)
1/3 cup sun dried tomatoes, sliced thinly
2 scallions, chopped
1 cup black olives (optional)
sea salt and black pepper to taste
Ingredients for Dressing
2 tbsp olive oil
1 garlic clove
juice of 1 lemon
1 tbsp apple cider vinegar
1 tbsp maple syrup
small handful of fresh cilantro
Directions
Preheat oven to 350 degrees.
Combine chickpeas, olive oil, cumin, paprika and turmeric in a bowl and season to taste with sea salt and pepper. Spread the chickpea mixture on a baking sheet and roast for 1 hour in the oven. Let cool.
To make the dressing place all of the ingredients into a food processor and mix until well blended. Set aside.
Combine the sun dried tomatoes, olives, cooled chickpeas, scallions, pine nuts and parsley in a bowl. Drizzle with the dressing and toss to coat. Serve alone or over crisp butter lettuce and enjoy!