This is a sponsored conversation written by me on behalf of Delta®. The opinions and text are all mine.
Trying to renovate a kitchen with a toddler who loves snacking all day long is a challenge, but we survived, and the kitchen is finally complete! I have been so looking forward to showing you the renovated kitchen and want to thank Delta® for partnering with me on this project! I also have some tips for you to make your renovation go as smooth as possible, but first, take a look at the before and afters!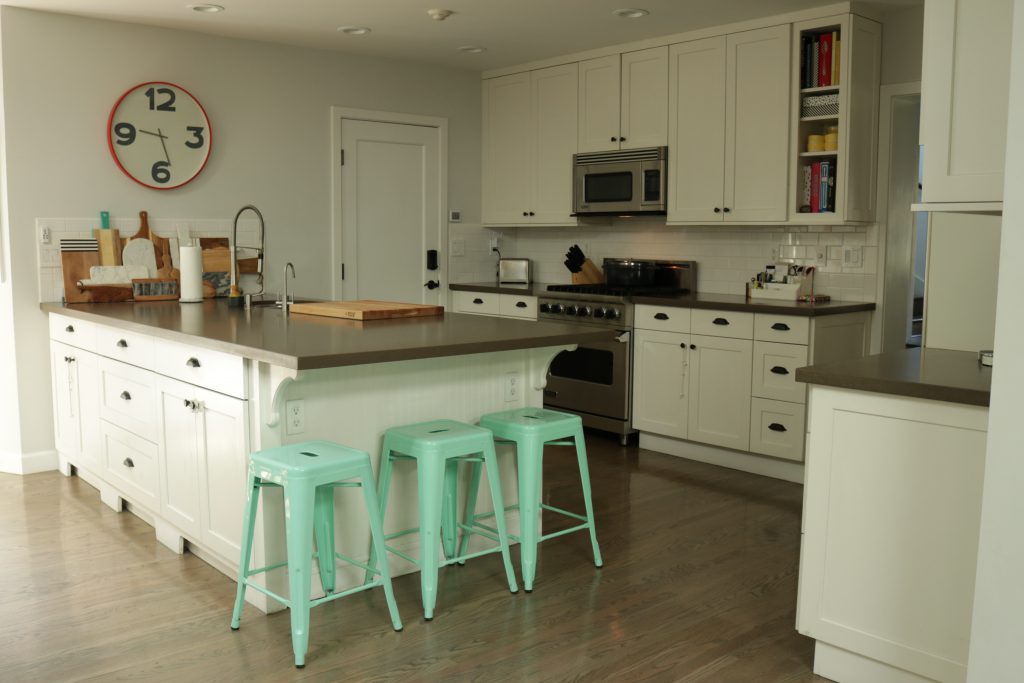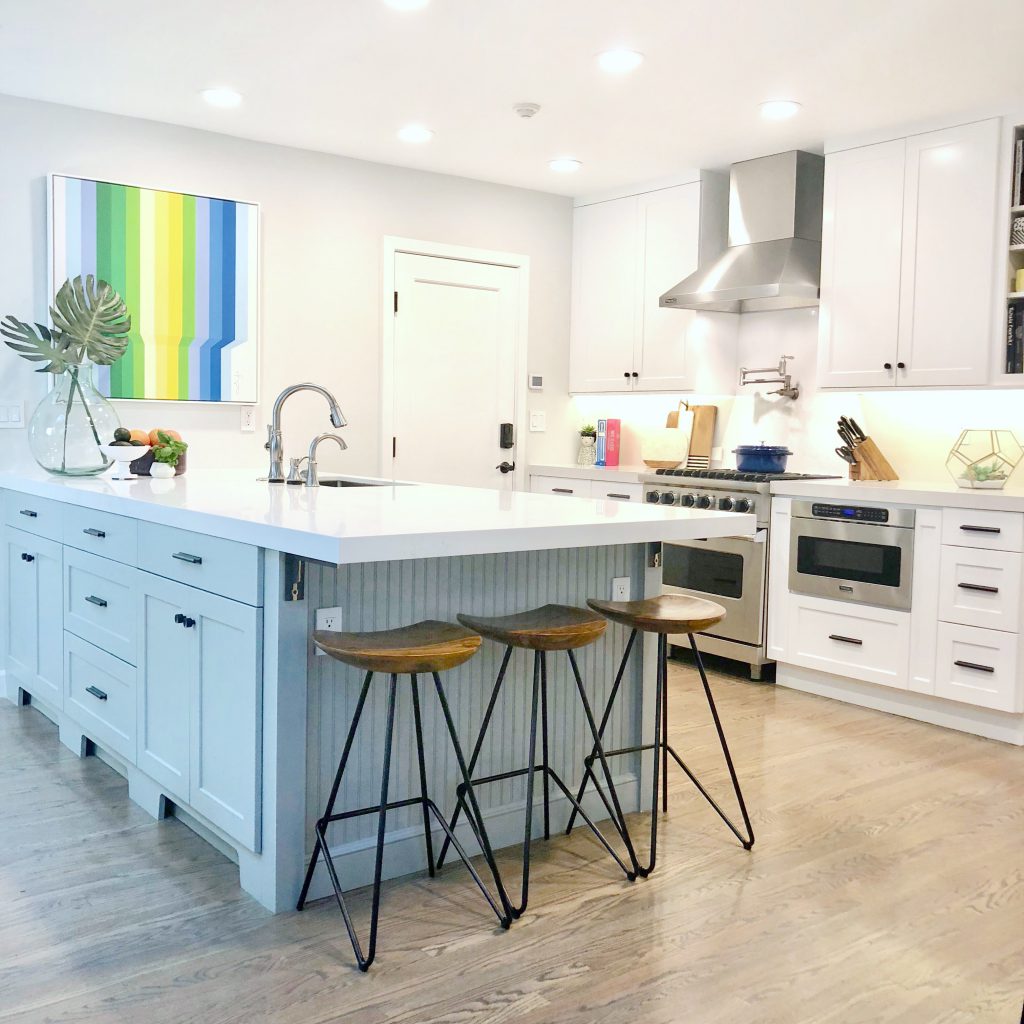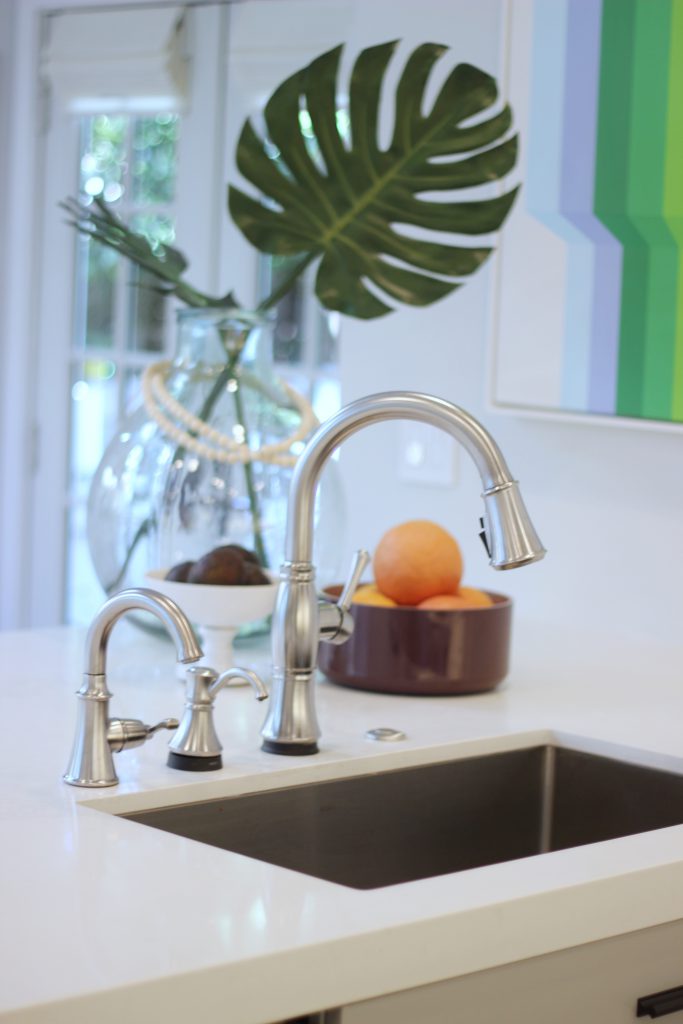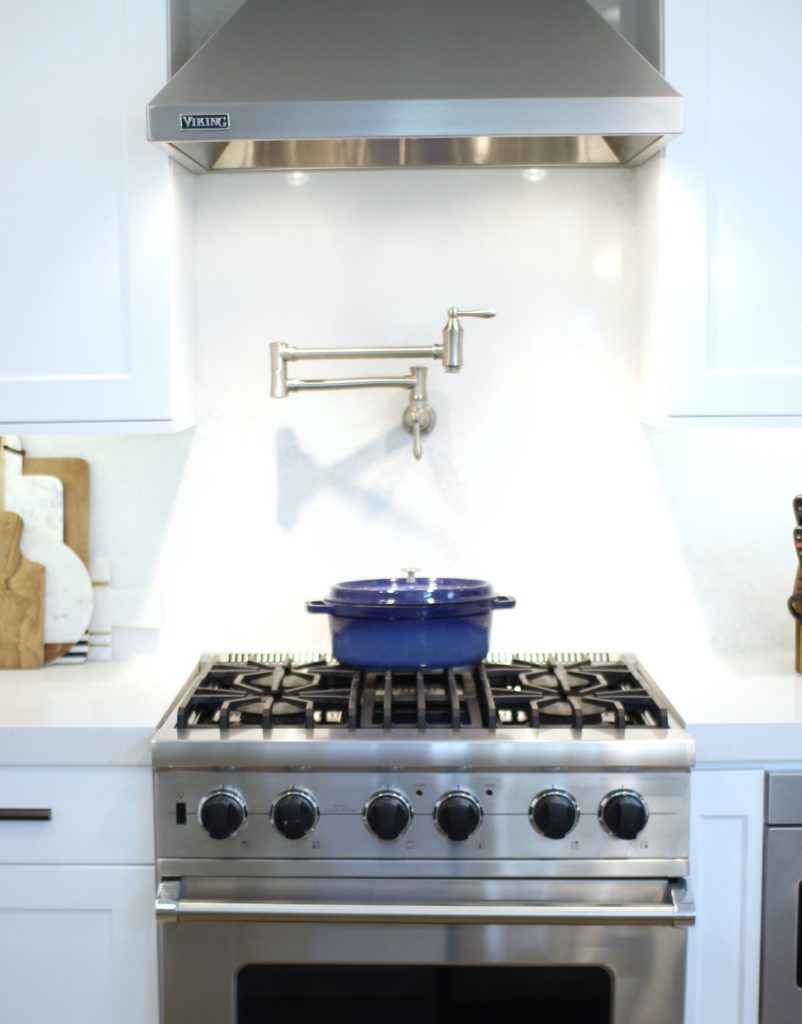 I'm enjoying every detail now, especially my new counters, the Delta Cassidy™ faucet and Traditional Pot Filler. Although, it took me a few days to remember I had the pot filler. I actually made pasta and lugged the pot to the stove the first day the renovation was complete! When the contractor was installing the faucet, I assumed it would be cumbersome, since it had the Touch2O Technology… but it was a cinch!
So, a few tips if you are getting ready to tackle a kitchen renovation, even if it's just a mini one like mine.
Consult a professional before beginning a renovation… this is a must.
Interview at least six contractors. Many I met with said that I would need all new cabinet fronts because you couldn't paint over baked on finishes. This is not the case. The cabinet painter I used, did an amazing job sanding down the baked on finish and spraying the new coat on. The cabinets look brand new. Also, don't always go with the contractor that gives you the lowest bid and always ask for referrals.
If you have kids, especially little ones, make sure you plan meals beforehand. Going out to eat every night, especially on a school night, isn't so easy or economical. Have access to a microwave or hotplate to cook, while your kitchen is out of order. Also, a tiny fridge and a coffee maker are also key. And, take a lot of deep breaths during the process… it works! Just remind yourself that this will all be worth it in the end.
Make sure you have a written timeline and schedule with your contractor and make sure the contractor is on site often. This didn't happen as often as I would have liked in my case and many mistakes were made when I wasn't around.
If possible, keep your footprint the same (like in my case). It saves a lot of renovation time and money. When you start moving your plumbing or gas lines is when the budget starts increasing, as well as the timeline.
When choosing paint colors for your cabinetry, remember colors look lighter painted on a large surface vs. the paint chip. I chose a medium gray for the island and love the color. I was going to go darker and I'm glad I didn't.
Reach out to me if you need help. Seriously! Ask me anything below in the comments and I'll help as much as I can.
Also, let me know what you think of the new space!!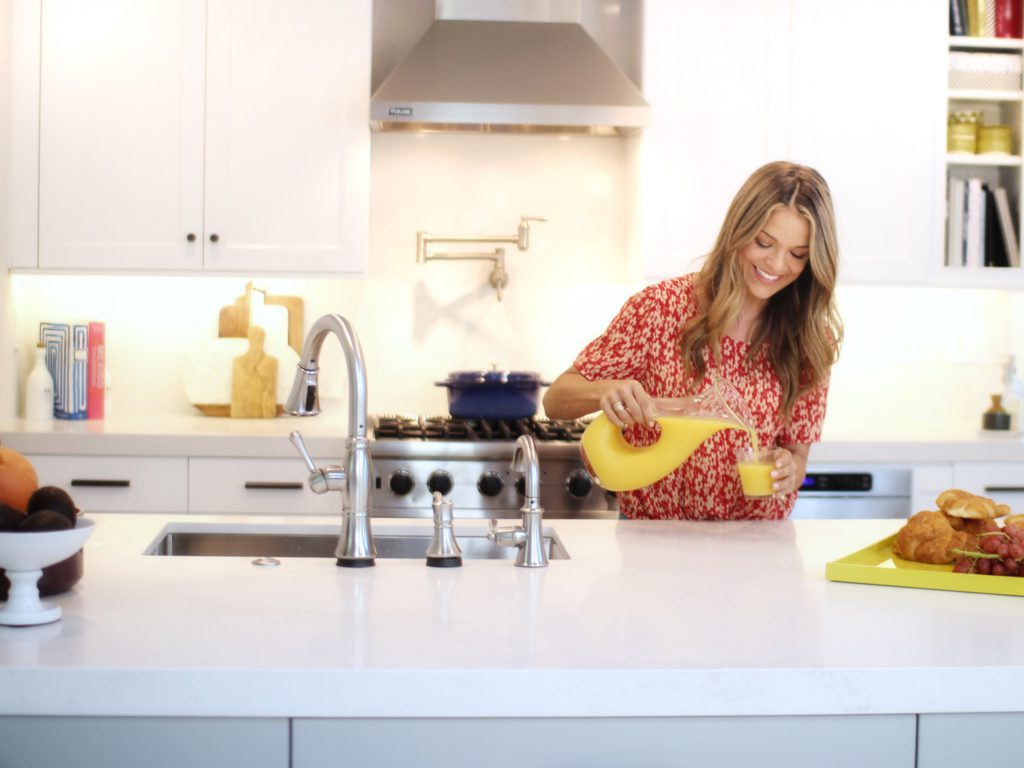 Xo,
Sabrina