As featured in Coastal Living.
5 Top Kitchen Design Trends, According to HGTV Star Sabrina Soto
The design expert dishes on what's hot, from color to hardware finish.
Though Cuban-American TV star Sabrina Soto is best known for doling out affordable design advice on HGTV's The High Low Project and TLC's Trading Spaces, she'll tell you her second passion is cooking. And as any dedicated home chef knows, the kitchen is perhaps the most important room in the house.
Naturally, Soto keeps a firm pulse on what's hot and what's not in the kitchen décor-wise. And as an expert within the newly formed Delta Design Trust—a collaborative partnership between Delta Faucet and a panel of designers offering industry insight and decorating advice—we asked her to weigh in on the top trends she's seeing right now. Here are her top five:
A Hit of Color
"Although white kitchens will never go out of style, you'll begin to see more color – such as deep navy, olive and grey – used in cabinetry," says Soto. "By painting the kitchen island a different color than the rest of the cabinets, you can create a statement that looks like a piece of furniture and gives the kitchen a bit of contrast."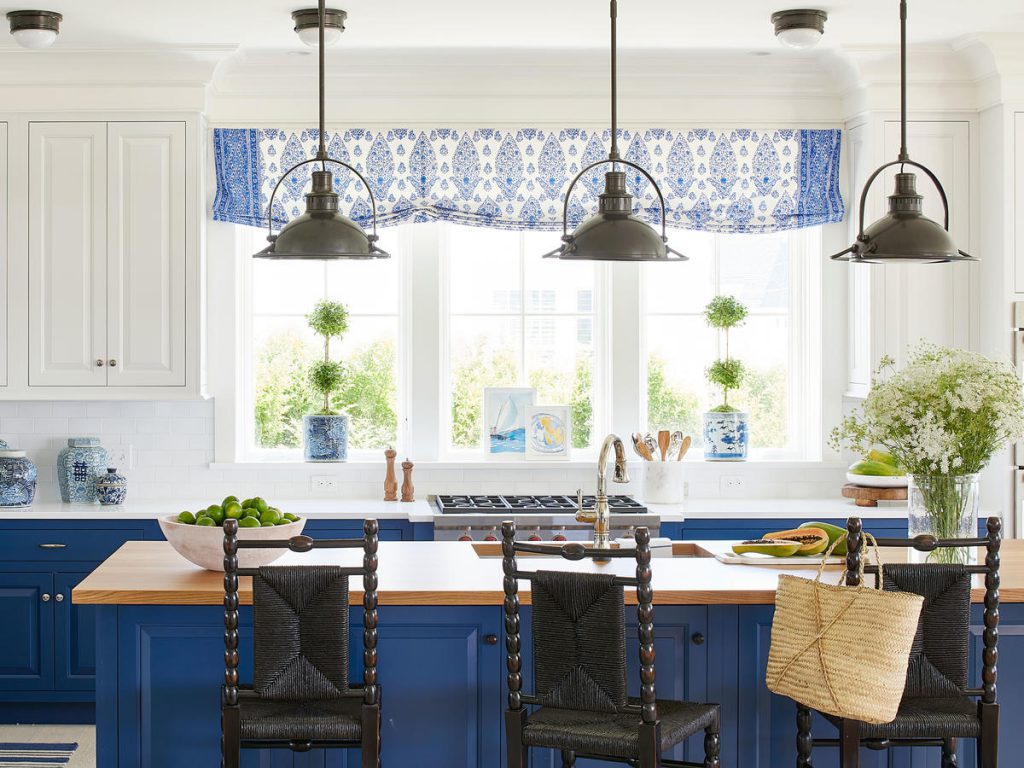 PHOTO: AMY NEUNSINGER
Touch-Activated Faucets
"Tech in the kitchen is both functional and stylish," says Soto. Touch-Activated Faucets help keep your faucet clean, even when your hands aren't. A simple touch anywhere on the spout or kitchen faucet handle with your wrist or forearm activates the flow of water, making it easier to entertain for friends and loved ones."
Deep Single-Basin Sinks
"Deeper, one basin sinks make soaking and washing dishes – especially larger pots and roasting pans – much easier," says Soto. "Also, if you are lacking counter space, these are a space saver! Larger double bowl sinks usually take up more room."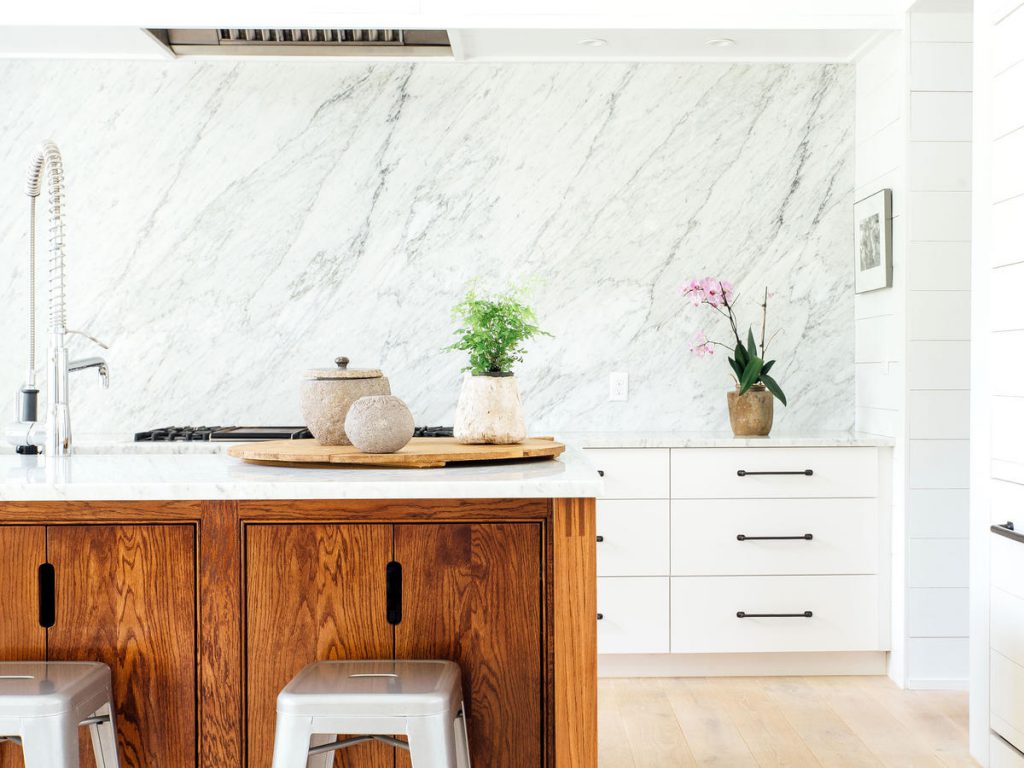 PHOTO: KATIE CHARLOTTE PHOTOGRAPHY; DESIGN: CORTNEY BISHOP
Slab Backsplashes
"Whether your kitchen is ultra-modern or traditional, the seamless look of a slab backsplash is classic and streamlined," says Soto. "In smaller kitchens, the lack of grout lines helps the space appear more open and the backsplash clean and refined."
Matte Black Finishes
"From faucets to hardware, matte black in the kitchen is a classic and versatile finish that can work on many different styles," says Soto. "Much like in fashion, the neutral tone works well with other metals such as stainless or brass."
See full Article on Coastal Living