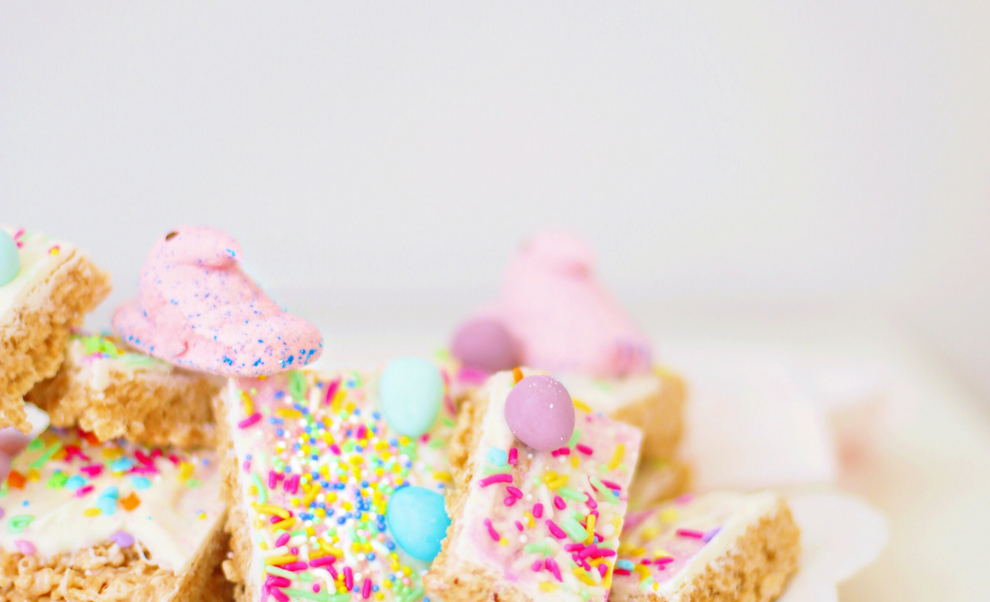 Below is one of my favorite recipes to give out as little Easter gifts and I plan to put in Olivia's basket- simply pop them in cellophane bags with some ribbon and you are done. One of the main reasons I love this recipe is because it doesn't really involve cooking, so you can whip it out last minute and customize them for any holiday. It is also a really fun afternoon activity for the littles- they are meant to look a little messy and full of color so the kids can help you decorate once the rice Krispies are cooled. Olivia and I used some of our favorite chocolate candy to decorate- I cant wait to see how you decorate yours!
Enjoy!
xo -SS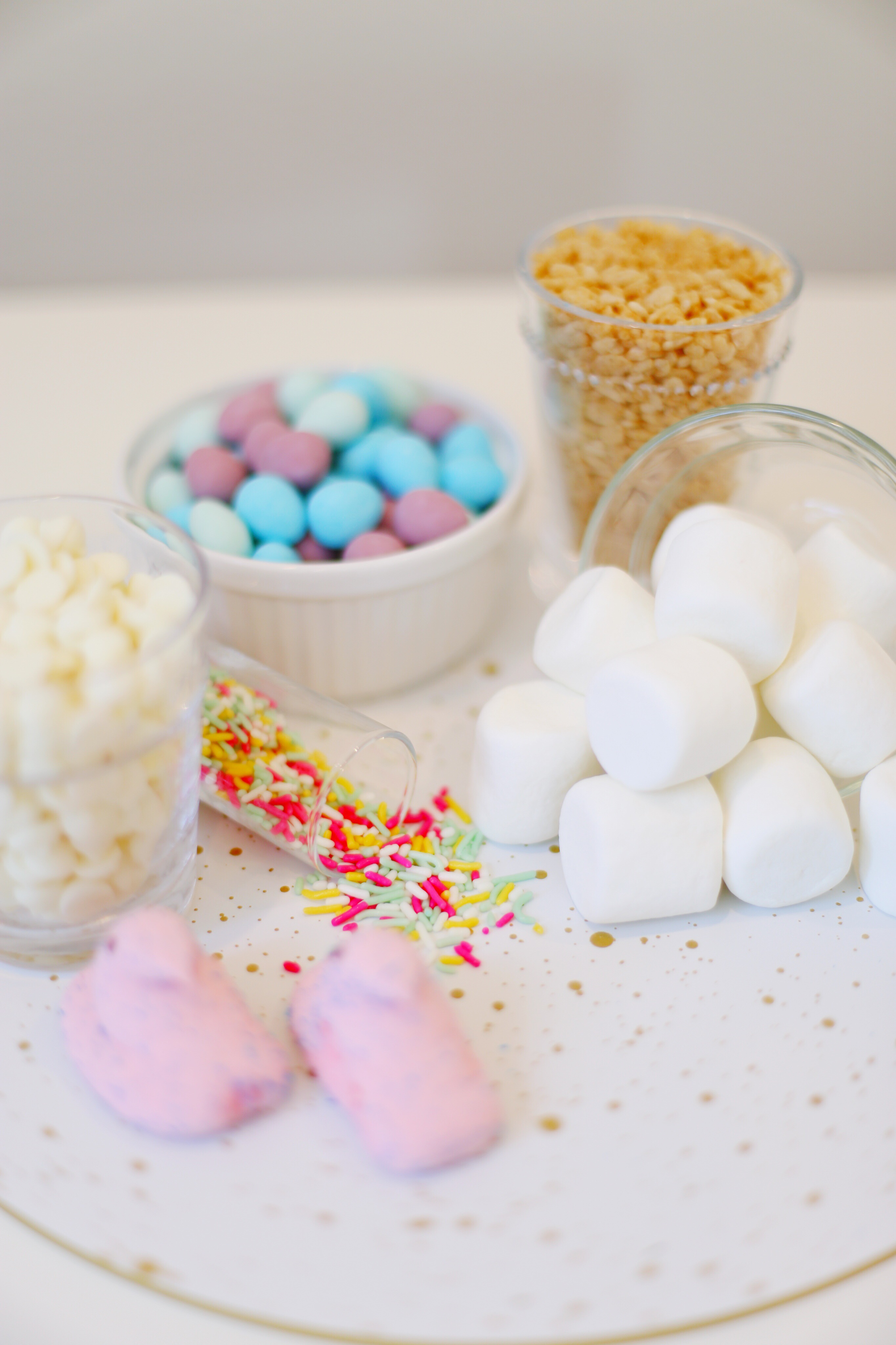 Ingredients
3 Tbsp. butter or margarine
1 pkg. (10-1/2 oz.) Miniature Marshmallows
6 cups Rice Krispie Cereal
1 cup of white chocolate chips
Toppings: 1 cup mini chocolate eggs, sprinkles and any other candy you would like!
Directions
Line a 9×13 baking dish with parchment paper or spray lightly with cooking spray and set aside.
Melt butter in large saucepan on low heat. Add marshmallows; cook until marshmallows are completely melted and mixture is well blended, stirring constantly. Remove from heat, add cereal and mix well. Press onto bottom of your pan, using a spatula to ensure the mixture is in the pan evenly. Let cool for at least 30 minutes (quick set in the refrigerator or freezer).
Place your white chocolate chips in a microwave safe dish and microwave for 2 minutes or until melted.
Turn cooled rice Krispie treats out onto a rack and place parchment paper underneath. Drizzle the white chocolate on top and use a spatula to evenly spread the mixture. While the chocolate is still warm, sprinkle the top with chocolate eggs, sprinkles and any other candy you would like. Cut into square bars and enjoy!