This year I made a goal: I wanted to partner with brands that make an impact. Whether that is through designs for sustainable brands or ones for those who give back to those in need, I put on my list of "2019 To-Do's" to partner with someone who had a bigger reach than I do and offer my contribution in some way.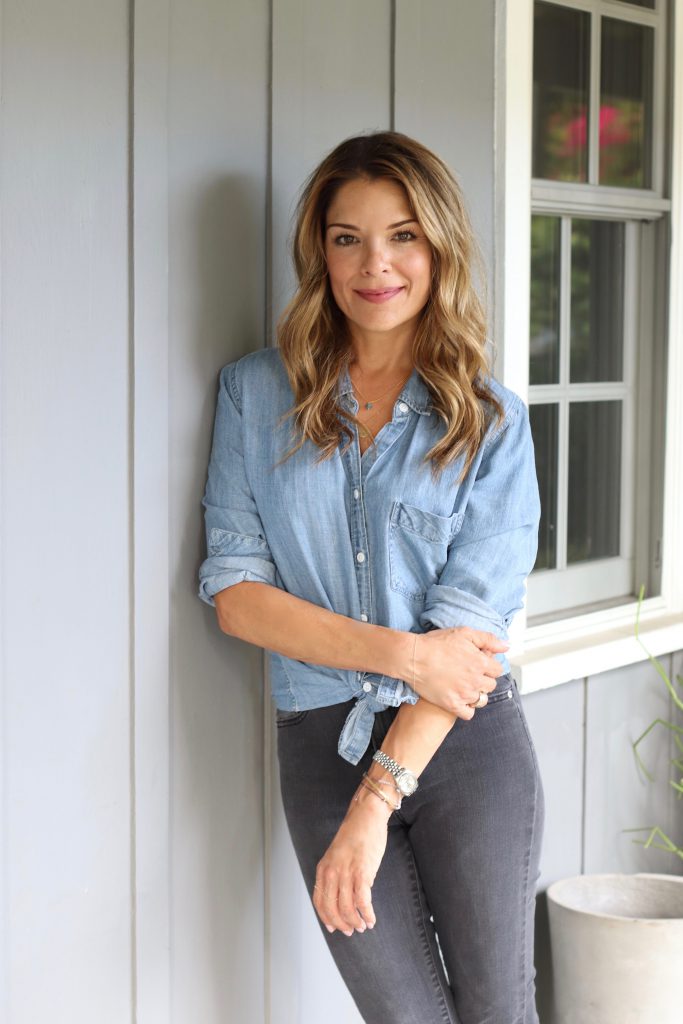 The universe, as it usually does, manifested that opportunity for me before I even had a chance to think too much about it: One of the founders of 31 bits (a socially conscious jewelry company that gives displaced women in Northern Uganda an opportunity to combat poverty through fashion) contacted me and asked if I would design a piece of jewelry for their holiday collection. Because I've contributed a product to the St. Jude holiday catalog for the past few years, I thought it would be such a great collaboration. By the way, 100% of proceeds after all related expenses benefit St. Jude Children's Research Hospital.  Together, we created the gorgeous double layered "Hope" necklace for the St. Jude Gift Shop. I also have a bracelet I designed, which I'll post about when it's available.
The 14k gold plated necklace features two layers: the first layer has a paper bead handmade by female artisans in Uganda. The stunning turquoise stone is meant to represent love, wisdom, serenity, wholeness, and creativity. The second layer features a gold "Hope" pendant with the St. Jude branding on the reverse side, as a sweet reminder.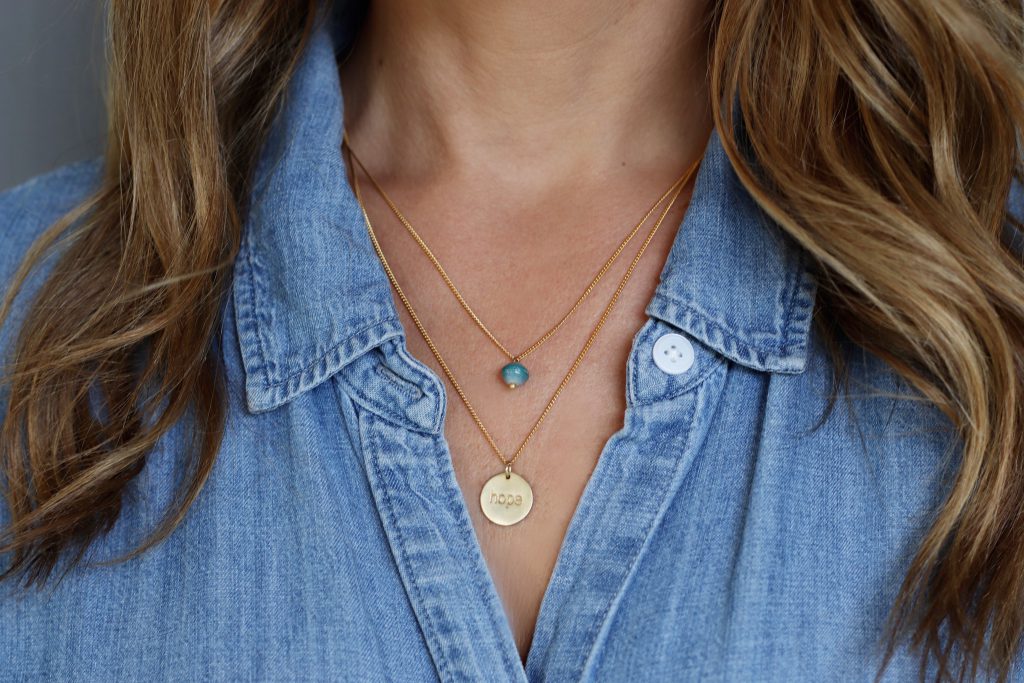 This necklace pairs well with everyday wear: dress up a t-shirt and jeans or a simple sundress, as well as more formal wear: add a pop of color to that LBD or to your holiday outfit!
I am so in awe of both the team at St. Jude and 31 Bits and so humbled by this whole experience. Shop the piece here – the holiday's are here and this necklace is not only stunning and an under $50 gift piece but it gives back to an amazing cause. Click here to purchase your St. Jude Layered necklace by Sabrina Soto & 31 Bits