With lots of produce and veggies in season during the spring, it is the perfect time to break out those plant-based recipes and eat your colors! Olivia and I have been loving these easy, healthy meals with tons of flavor! Check out some of my favorite current Vegan Recipes!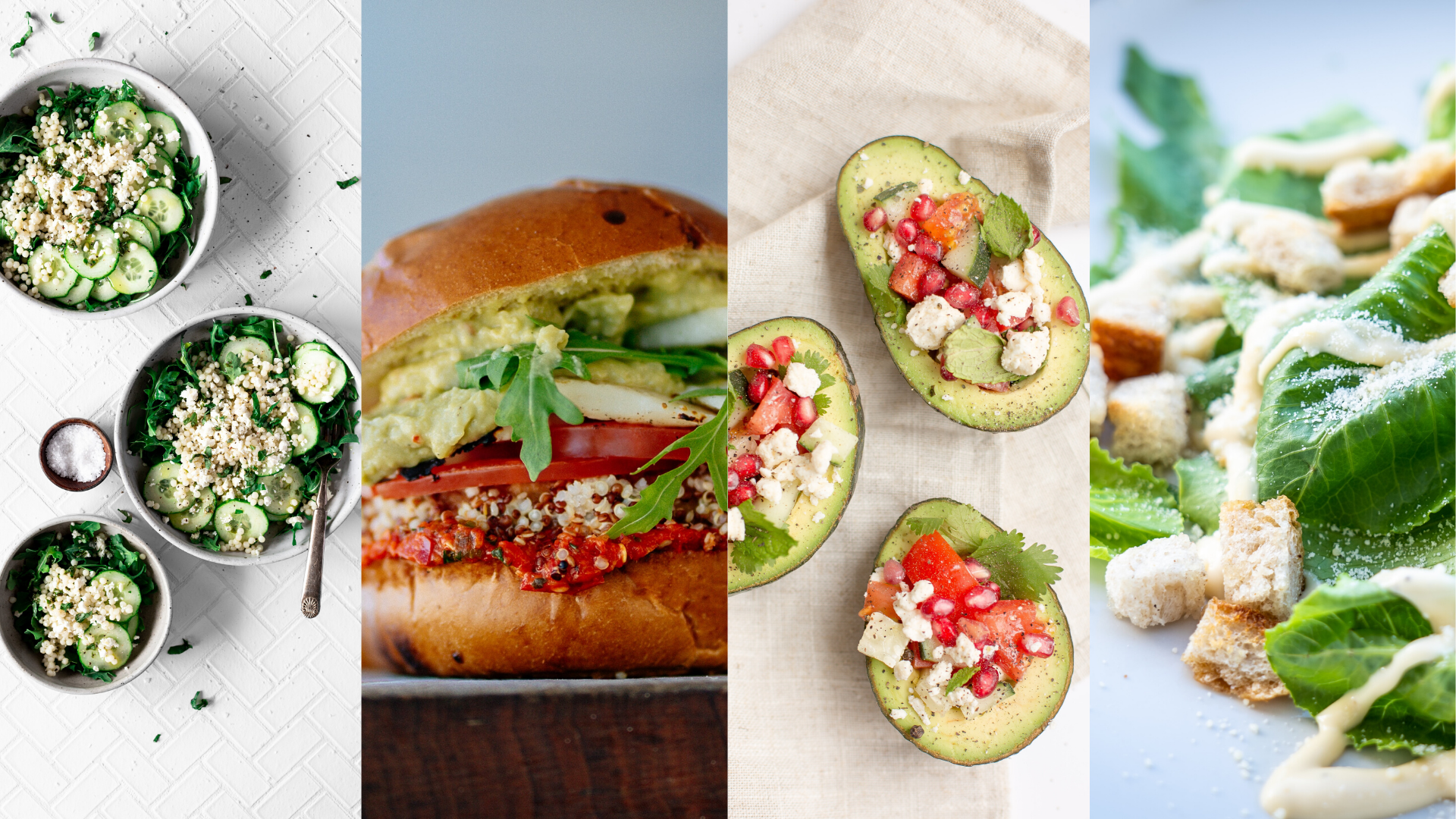 ---
Cucumber and CousCous Salad (with balsamic dill vinaigrette)



What You'll Need

Two cups of couscous, cooked
Baby arugula, washed
two large cucumbers, sliced
Dill sprigs
White balsamic
Fresh mint
Violife Block 100% Vegan Feta
Olive oil
Salt & Pepper to taste
How To Make It
Make the couscous according to directions and set aside. In a separate dish, combine five finely chopped dill sprigs, three finely chopped mint leaves, two table spoons of white balsamic vinegar, one table spoon of olive oil and salt and pepper to taste. Stir together well. Pro tip: adjust the oil and vinegar proportions to your liking – I also love dill so I tend to add some extra to my mixture. Chop the cucumbers and the block of vegan feta. In a large bowl, use the washed arugula as the base and then layer cucumbers, couscous and mix with the dressing, add the vegan feta and salt and pepper to taste.
---
Spicy Guac, Quinoa and Roasted Pepper "Burger"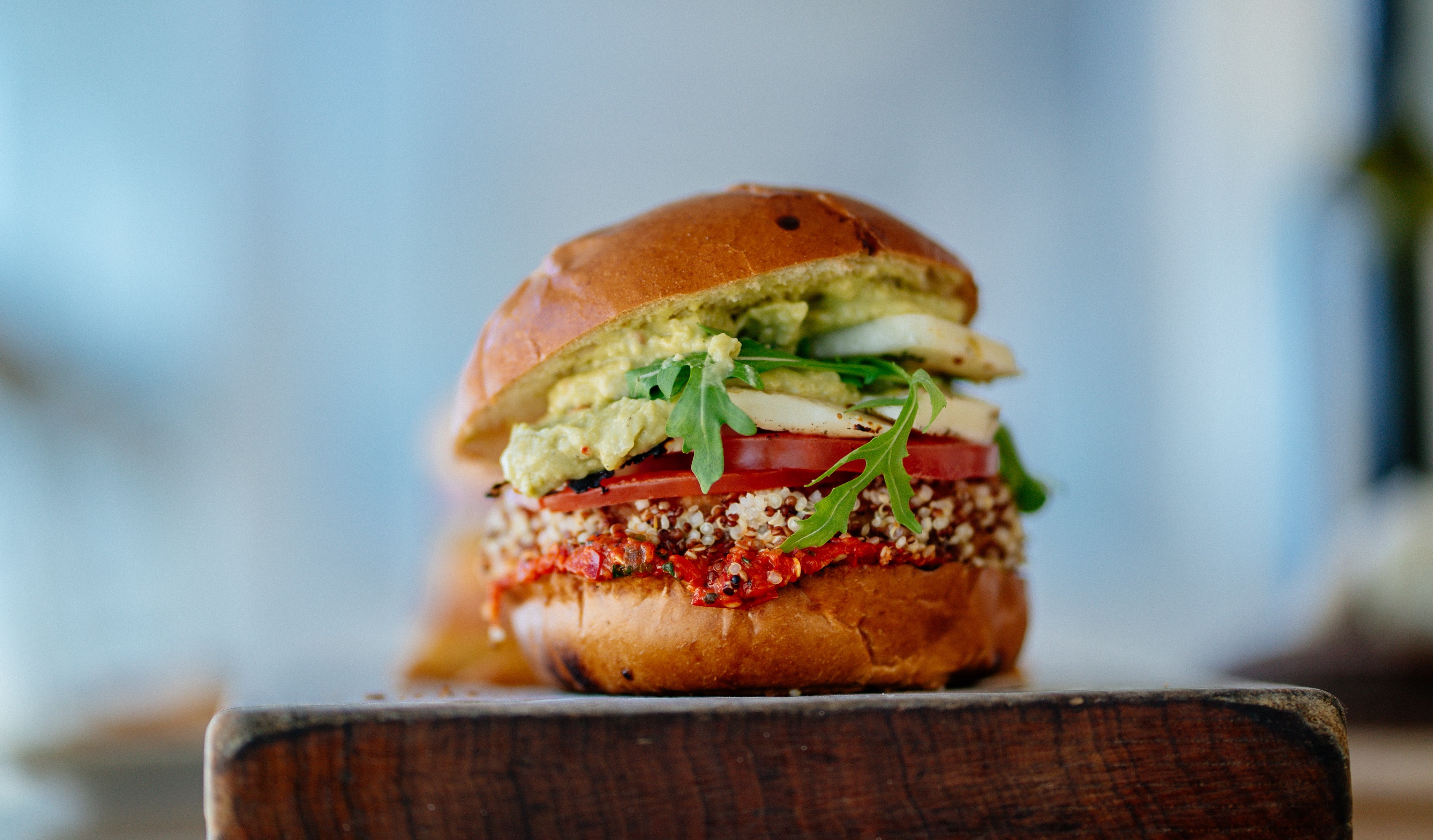 What You'll Need
4 Avocados
One lemon
One cup of quinoa, cooked
Two red bell peppers
Arugula
Follow Your Heart Pepper Jack Cheese Slices
Bun of your choice
Tomato, sliced
Salt & pepper
Garlic powder
Paprika
Cayenne Powder
Olive Oil
How To Make It
Cook the quinoa according to the directions and let cool. Set the over to 350 degrees and let preheat. Once hot, toast the buns for 3-5 minutes until desired level of crisp. Chop the red bell peppers into thin slices and then, in an oiled pan, sauté until soft. Slice the tomato and set aside. In a bowl, combine the four avocados, whole lemon, a pinch of garlic powder, a pinch of paprika, a pinch of cayenne and salt & pepper and mix together.
To assemble, take the toasted bun and apply a generous amount of the guac, then add a slice of the Follow Your Heart pepper jack cheese, arugula, sliced tomatoes, a generous helping of the cooked quinoa and finish with the roasted red bell peppers.
---
Stuffed Avocado Halves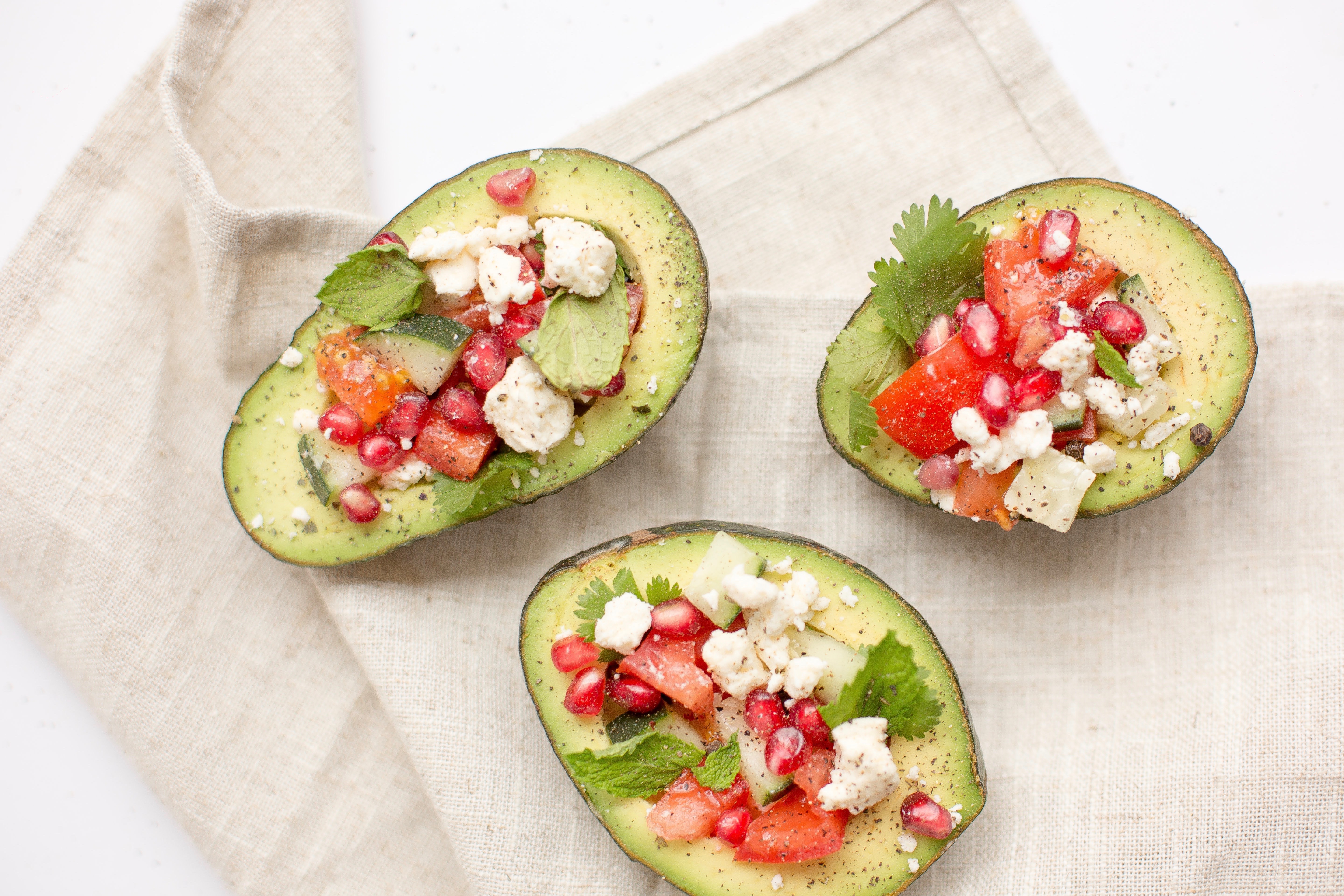 What You'll Need
Two fresh avocados, halved and pitted
Pomegranate seeds
Mint leaves
Cucumber, diced,
Cilantro leaves
Tomato, diced
Red pepper, diced
Violife Block 100% Vegan Feta
Olive oil
Salt & Pepper to taste
How To Make It
Dice the tomato, red pepper, cucumber and vegan feta. Half the avocado and remove the pit. Fill with the tomato, red pepper, feta, pomegranate seeds, cilantro and mint leaves and drizzle with light olive oil. Salt and pepper to taste!
---
Vegan Caesar Salad
What You'll Need
Romane lettuce, washed
Follow Your Heart vegan parmesan cheese
Your choice of vegan croutons (If you want to make your own, these are my favorite!)
For The Dressing
1/4

cup

plain hummus

1

teaspoon

spicy mustard

1/2

teaspoon

lemon zest

1 whole lemon, juiced,

to taste

2

tsp

capers

(finely minced/smashed)

1teaspoon of caper brine

1 tablespoon of garlic powder

Salt & Pepper to tasted
How to Make It
Wash and chop the lettuce and set aside. To make the dressing, combine the ingredients into a large bowl and stir until blended. If you need it creamier, add a small amount of olive oil to get the perfect drizzle-able dressing. Toss lettuce in the dressing and add croutons and sprinkle the Follow Your Heart Vegan Parmesan cheese on top!
Hope you enjoy! Leave a comment below if you try any of these!
xo – SS