This Valentine's Day is a bit different for us all. While we are still adjusting to not seeing all our loved ones on special holidays, that doesn't mean we can't show our love, from a distance!
I wanted to share this fun and kid-friendly project that makes for an adorable (and affordable) gesture of love — to anyone! Olivia and I made a few jars for her to drop off on the doorsteps of family members, friends, teachers, etc. It was so fun to watch her place the jar on their front porch, ring the doorbell and dash back to the car!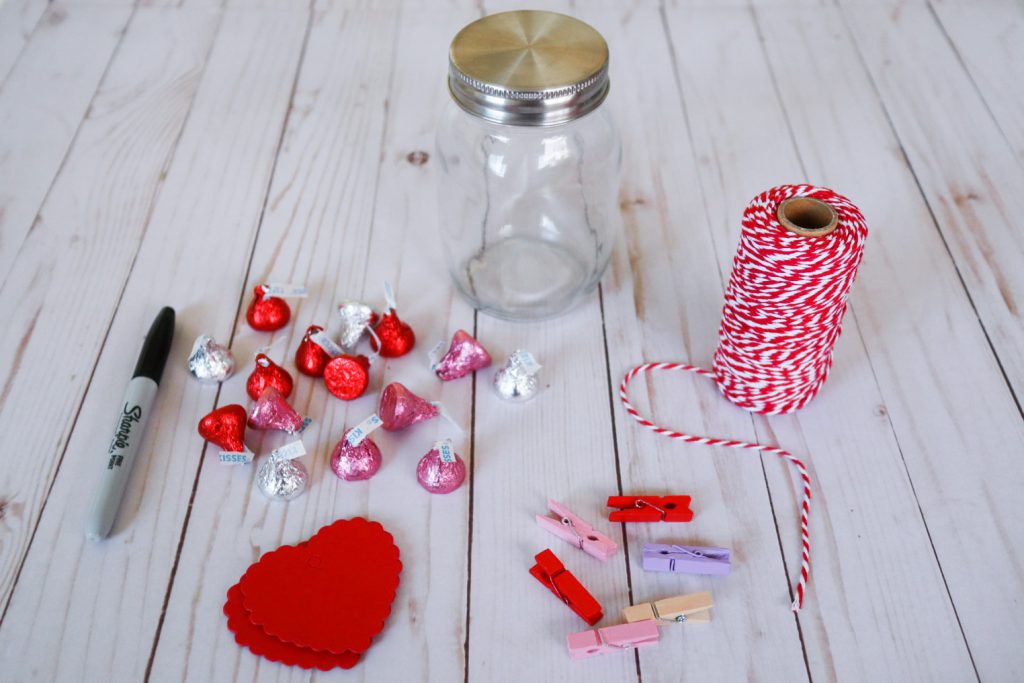 Supplies Needed:

Mason Jar (we used a standard pint sized mason jar, like the ones from Ball).
Baker's Twine or Rope
Valentine's Hershey Kisses
Scissors
Sharpie or Marker
Valentine's Day Gift Tags (you can make your own out of craft paper, or order these from Amazon)
Mini Wooden Clothespins (linked the multicolor ones we used here)
How to Make the Send A Kiss Jars:

Step 1: Fill your mason jar with Hershey's Kisses (you can also get creative and add confetti, glitter, or a person note hidden inside). Secure the lid on the jar.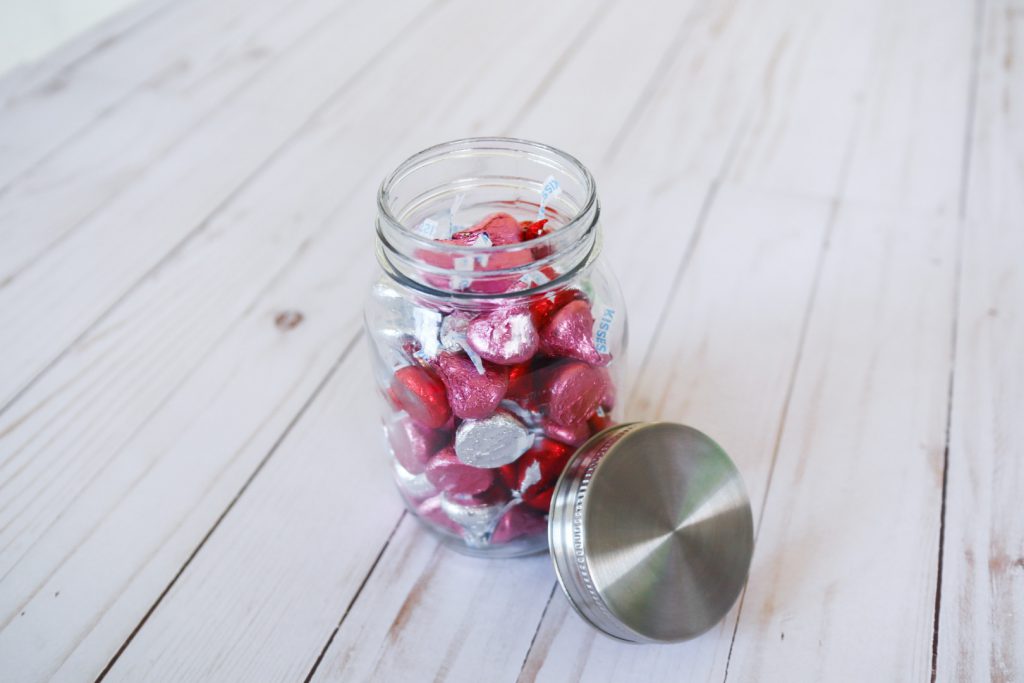 Step 2: Cut enough bakers twine to wrap around the neck of the mason jar a few times.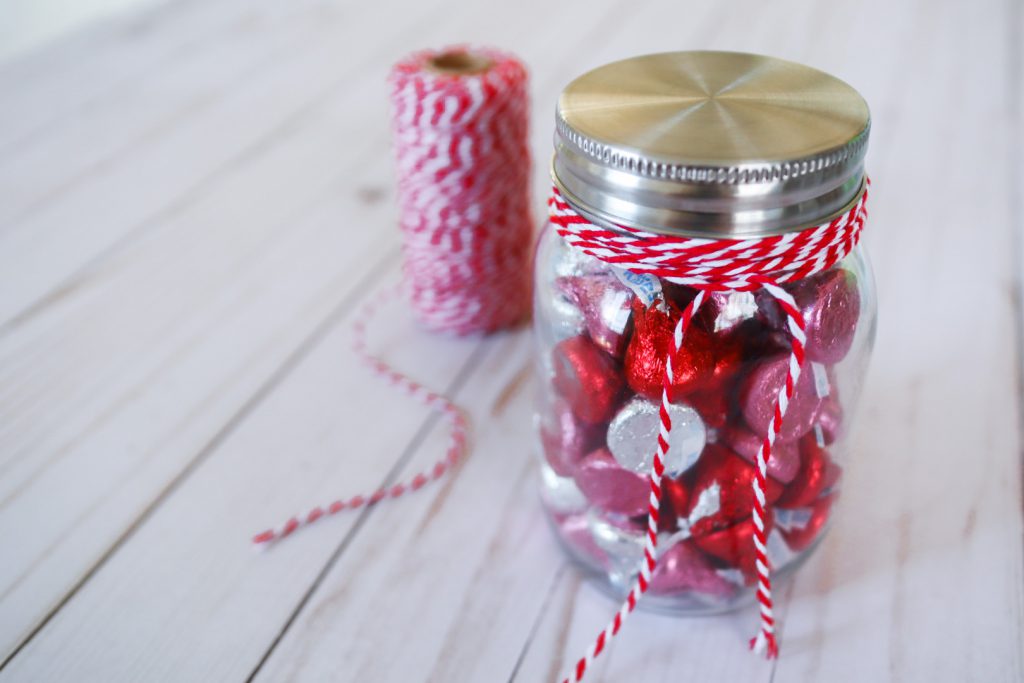 Step 3: Write the recipient's name on the heart cut-outs (you can even add a special message to the back).
Step 4: String the cutout to the bakers twine and secure with a soft knot.
Step 5: Add the decorative wooden clothespin to the top of the cutout.

PS: If you're looking for the perfect Valentine's Day sweater, I'm linking a great option from (believe it or not)….AMAZON HERE! This Amazon Essentials sweater comes in tons of colors and designs, I may or may not have bought a few for myself, 😉 Also linking Olivia's adorable printed Gap leggings HERE too!