Easter is less than a week away so, of course, I put together the jelly bean & peep floral centerpiece that I make almost every year. I make it every Easter and you may have already seen it on Pinterest, but the reason it's my go-to craft is because it's so easy. I made this in minutes and bought the peeps and jellybeans at the dollar store, so it didn't take much $$, either. If you're hosting or attending an Easter Brunch, this is a super cute way to celebrate or you can bring it as a host(ess) gift.
MATERIALS NEEDED:
4 inch cube vase
6 inch cube vase
3 Large bags of jelly beans (single color or multi)
2 Packs of peeps (12 per pack), you'll need 20 peeps
1 Bundle of each: Lisianthus, Wax Flower, and Daffodils (or really whatever florals you want to use)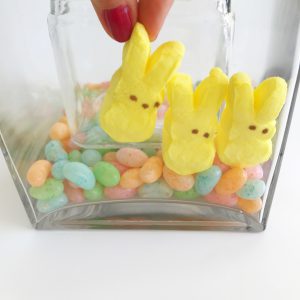 STEP 1
Pour the bags of jelly beans into the large vase then center the smaller vase on top of the jelly beans.
STEP 2
Place peeps on top of jelly beans, between the small and large vase… Don't be afraid to squeeze them into the space (they are flexible).
STEP 3
Cut the flowers to your desired length and arrange them in the smaller vase (cutting shorter stems for the outside flowers and longer stems for the inner ones will give you a nice rounded look). Carefully add some water and you are done!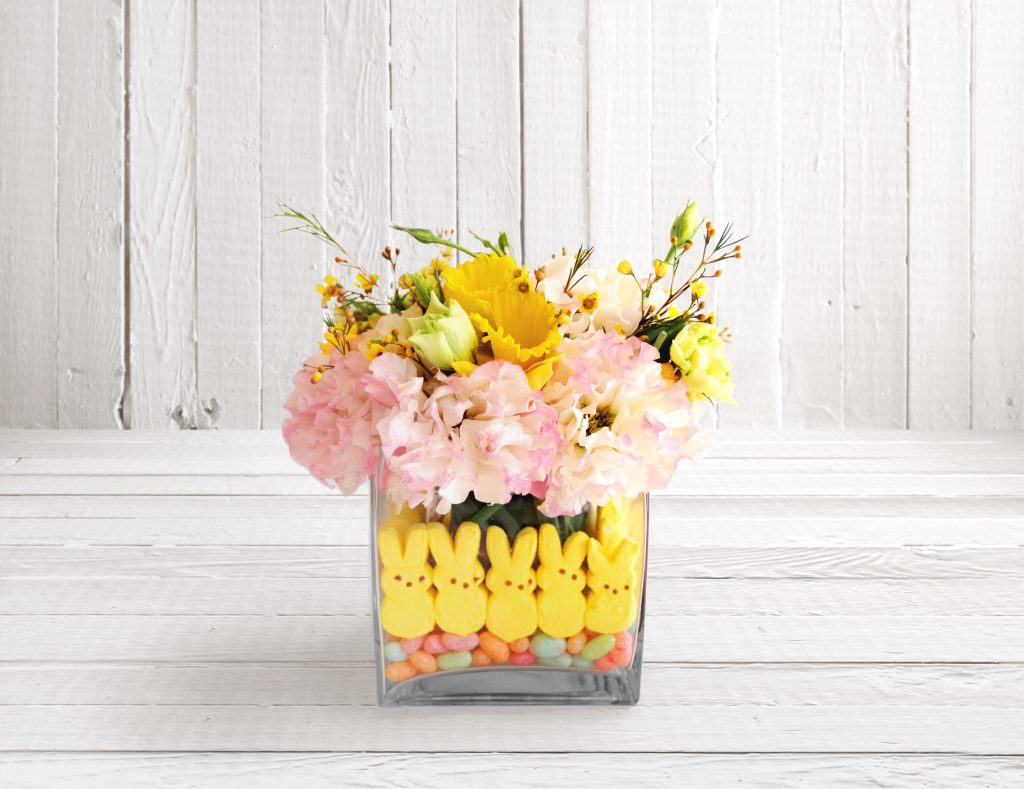 If you'd like to see my make it live, here is the Facebook Live Video…. 🐰🌼🌸