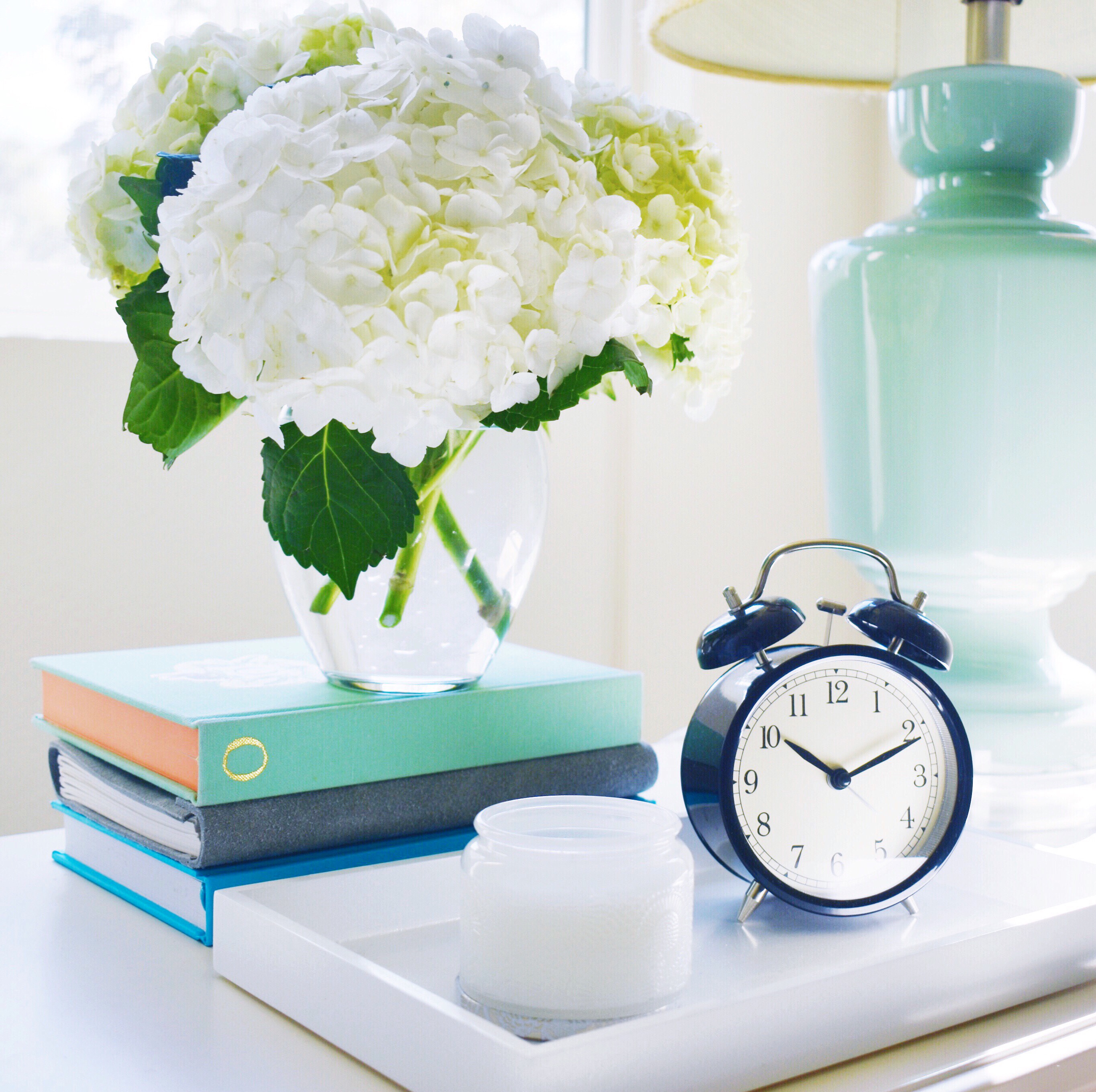 The holidays are upon us (or just around the corner) and I would be lying if I said I wasn't a little excited! I am not sure if having a toddler makes this time more magical or maybe just the older I get the more I appreciate the time to slow down and enjoy the important things in life. But either way, bring on the casseroles and Christmas trees and let's get this holiday season off to a good start!
Now, if you guys are like me, then you will be having your fair share of houseguests between now and the new year. I really enjoy hosting, but sometimes I leave everything to the last minute which can make things stressful. This year, I am planning to be a bit more organized, so I am getting our guest room ready now. My neighbor also needed some help with her space, so we spent a few hours and got it ready for her in-laws. I'm sharing all of my tips I used on her guest room below…
Check the comfort of your mattress: Most of us have never slept in our guest rooms and some of us may have opted for the cheaper mattress (anybody?). So, after rotations of guests, it may no longer be in pristine condition for a comfortable nights sleep.

 A quick and inexpensive fix to this is investing in a mattress topper- t

hey are sold everywhere now (including Costco) and can be a real game changer for your guests and their backs.

 

Happy guest, happy holiday…am I right?

Extra sheets: I like to keep two to three sets of sheets per bed in our house so I can rotate them easily between guests. While guests probably won't need a change of sheets during a short stay, I like to be safe and have a clean set on hand at all times.

Extra blankets and pillows: You've already made sure the bed is comfortable but it never hurts to have baskets with extra blankets and pillows handy. Allowing your guests to pile on throws on a cooler night and have a place to store throw pillows at bedtime!

S

ide table essentials: Water bottles, trays for trinkets, notebook and pen, a good book or the newspaper and flowers make all the difference in making someone feel at home!
Power cords and chargers: Our phones are our lifelines these days and there is nothing worse than a dead battery. I often forget to travel with mine, so always make sure to have a few extras around  just in case.