This is a sponsored conversation written by me on behalf of Delta®. The opinions and text are all mine.
When I bought my house years ago, there were so many things I wanted to change. But you know how it is… because of time (I was pregnant and just wanted to get in the house and settle down) or budget (the to-do list was too long), I never got around to the big projects. Fast forward to three years later, I had a little damage in the kitchen, which gave me the perfect opportunity to finally getting around to the renovation. Now, it's a mini-renovation. The footprint is staying the same, I'm just giving it a semi-soft makeover. Here is my plan: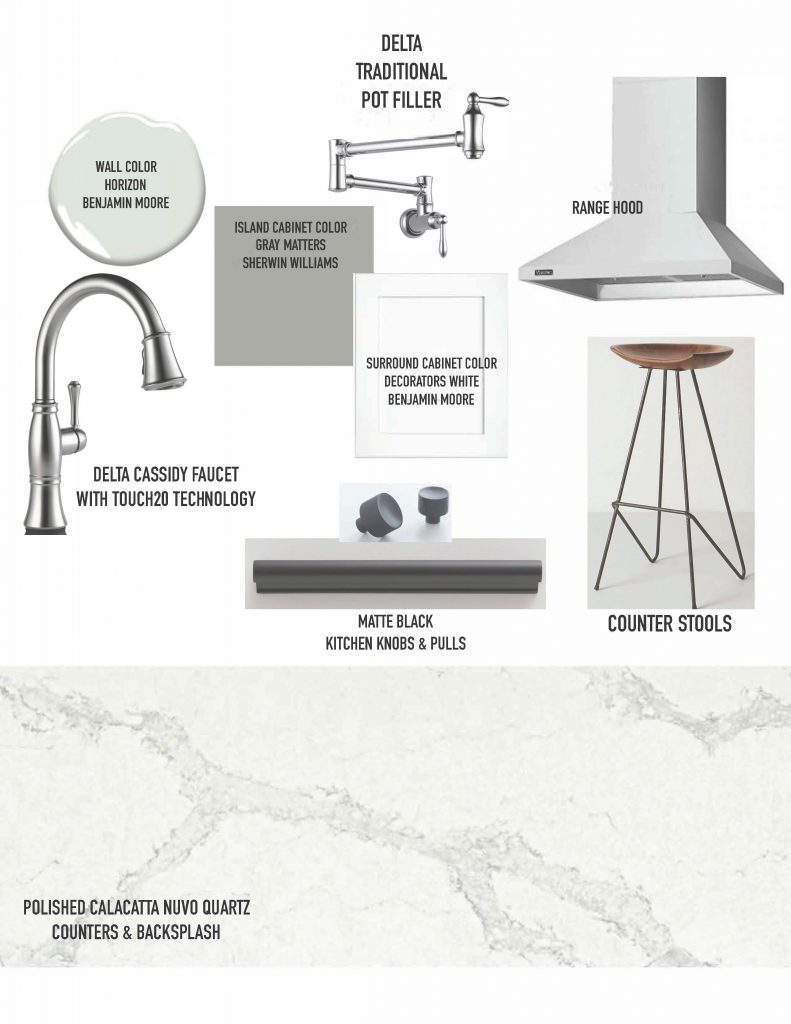 TO DO LIST:
THE SINK AREA: First off, the sink is going from a double sink to a single basin sink. I'm looking forward to one deep sink to clean (or hide) my dirty dishes in. I'm also upgrading the faucet (the one I have now leaks a lot and splashed all over the place). I chose the Delta® Cassidy™ Kitchen Faucet with Touch20™ Technology in a Artic Stainless finish. If you don't know what that is, it basically means that you can tap the faucet on and off with a deliberate touch, like that of a mouse click on your computer. Super cool! Speaking of faucets…
POT FILLER: I'm adding a Delta Traditional Pot Filler above the stove, which means I no longer have to lug heavy pasta pots filled with water from the sink to the stove! Woohoo!
RANGE HOOD: Since I'm adding the pot filler, I'm taking down the over-the-range microwave and adding a chimney style range hood. I'm excited about this because we don't have great ventilation in the kitchen now and I cook and entertain a lot.
DRAWER STYLE MICROWAVE: I'm reconfiguring the cabinets next to the stove (because it couldn't fit anywhere else) to fit a pull out drawer microwave. Yes, I'll be losing some storage… but this will also force me to get rid of a bunch of useless kitchen gadgets I never use.
COUNTERS: I like the counters I have now, but the kitchen doesn't get a whole lot of natural light, so the dark counters just suck the light out of the room. I chose a marble style quartz counter by Caesarstone called Calacatta Nuvo. This change alone is going to brighten up the space a lot!
It's been a few weeks since the process started. I have no cabinet doors (which reminds me, I have to organize) and the backsplash is out. I've only had a few days without the use of the microwave or stove so far. Anyone with little kids knows that it makes life a bit more challenging. I'm actually reheating a piece of pizza in my toaster, which I don't recommend. 🙂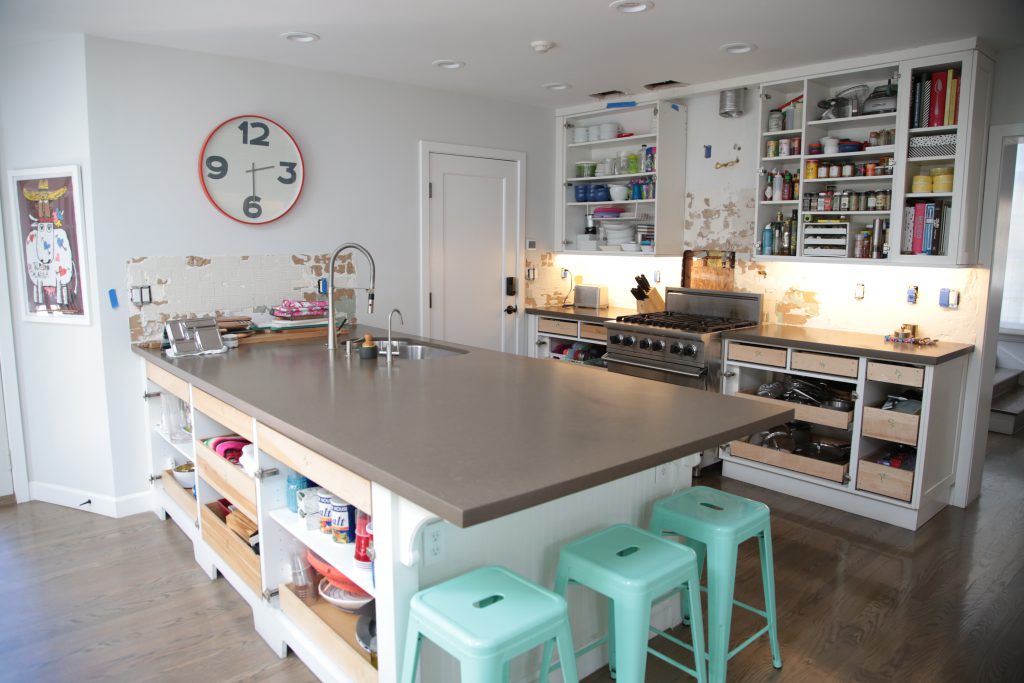 The contractor says it should be done in a few weeks, and I can't wait to show you the final product and get my kitchen back! Let me know if you have any questions at all below in my comments!!