I get a lot of questions about what having a "plant-based" diet means and how I got started. And so many of you say you want to do the same but don't know where to start! So I wanted to make it easy for you and share some of my favorite brands, tips and tricks and resources to get you started on your journey!
First things first: What exactly is plant-based?
"A plant-based diet is a diet based on foods derived from plants, including vegetables, whole grains, nuts, seeds, legumes and fruits, but with very few or no animal products."
For the last five years I have considered myself plant-based, but with "few" instead of "no" animal products. Last year, I became way more strict (I eat fish once in a while) and I've never felt better . What I'm saying here is that the transition takes time and to be gentle on yourself. Maybe start with "Meatless Monday's" and then work up to "No Meat During the Week" and then go from there! Everyone is different and every journey is different, so take it at your own pace.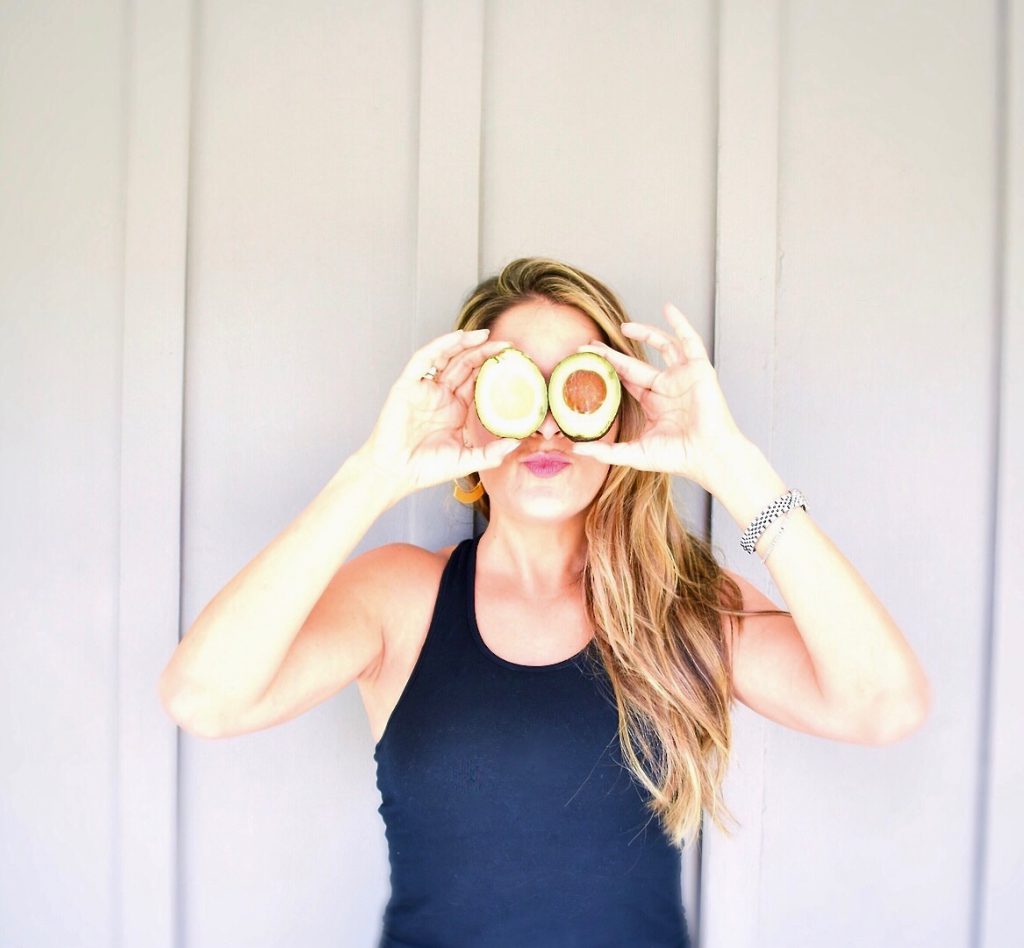 Now – let's dive into the good stuff!
I LOVE food! And food is a big part of my culture, so finding ways to fit food that tastes yummy but is good for me was really important! I also have a hearty appetite and never like feeling hungry and I don't know. I eat what I want (hello carbs!), when I want… and I've lost weight and feel great! 
That sounds great, but what the heck do you eat?!
Well, I don't want to bore you with what I eat every single day but typically I have either avocado toast or Treeline scallion cheese and cucumbers on toast for breakfast. For lunch, it's some sort of bean and veggie burrito or rice bowl and for dinner… a hearty salad with quinoa or a veggie burger. Snacks: peanut butter and apple, hummus and pita chips or fruit. For dessert, I usually make something or eat a vegan cookie or dessert from Whole Foods.
Favorite Products:
You guys, I am a SUCKER for a bagel and cream cheese. I don't know why, but that is my go-to guilty pleasure and I also love a good burger, so I had to find swaps for things that I loved in order to stay on track! Here are some of my favorite vegan products that taste as good as the real thing (and are so much better for you)!
Treeline Scallion Cream Cheese – so creamy, so delicious, you wouldn't know it's vegan! Made from just cashews, acidophilus culture and salt & pepper!
Where to get it: They are in over 3,000 grocery stores and markets around the US including Whole Foods, Kroger, Ralph's and more!
Follow Your Heart Parmesan Cheese:
Beyond Meat Burgers – looks like a burger, tastes like a burger, recently fooled one of my friends who thought it was a burger!
Where to get it: These burgers are everywhere you guys. From Carl's Jr. to BurgerFi to Friday's, but you can also get them at the grocery store! Target, Ralph's Kroger, AmazonFresh and more!
Earth Balance Vegan Butter – tastes, feels and cooks like the real thing! Best part, you can get this at almost any grocery store (even Trader Joes!) And the great thing about Earth Balance is they have so many products! From Olive Oil butter to Omega-3 butter to Soy Free!
Parmella Cheese Meltable Shreds – Love using this stuff on Pizzas, Burritos and Nachos! Tastes amazing!
Where to get it: Wholes Foods, Gelsons, Pavilions, Wegmans, King Soopers.
CLICK HERE for an entire list of vegan products you could get at Trader Joes!!
Favorite Recipes
There are so many great recourses out there from Instagram to YouTube to good ole' google for great plant-based recipes so here is a quick list (and links!) of a few!
In case you missed my Facebook Live with Nosh with Tash… We made AMAZING black bean tacos with Cashew Cream. The video is HERE and the recipes are below:
Cashew Cream Sauce from Natasha:
2 cups of cashews (that have been soaked in hot water for 2 hrs), 1 1/4 cup water, 1/2 avocado, 2 cloves of garlic, 1/4 cup lime juice, 1 teaspoon salt, fresh cracked pepper, 2 tablespoons fresh cilantro and 4 chipotles in adobo sauce (the kind from the can). Simply toss it all in a blender and blend til it's actually quite creamy.
Serve it with black beans and roasted veggies tacos (recipes below!)
https://www.noshwithtash.com/…/refriedb…
https://www.noshwithtash.com/…/charredv……
Eggplant Parmesan – this was one of the first recipes I found on the internet and it has now become a staple in my house! (A tip is to switch out the noodles for zucchini noodles!)
Shepard's Pie – for those cold winter nights where you want something hearty, this is my go-to!
Avocado Toast – I either have this in the morning or I have Treeline Scallion Cheese on sourdough toast with Cucumbers and Everything But The Bagel Seasoning from Trader Joes. Here are a few Avo Taost recipes for you…
https://www.vegkitchen.com/vegan-avocado-toast-recipes/
Vegan Breakfast Sandwich – I may or may not be guilty of eating this for more than just breakfast.
Favorite Cookbooks
You guys know I am a sucker for an easy, healthy meal (hello Toddler life!) so these cookbooks save me almost every day! They have quick, easy and budget friendly recipes the whole family will love! (And the best part?! These cookbooks are all under $15!!)
Vegan 101: A Vegan Cookbook: Learn to Cook Plant-Based Meals that Satisfy Everyone
Okay, this is my go-to for people who want to start living a plant-based lifestyle. This cookbook is full of recipes everyone will recognize and gives you substitutes for the things you're used to to make cooking easy and delicious!
Get it here: http://bit.ly/2TSABsj
The Super Easy Vegan Slow Cooker Cookbook: 100 Easy, Healthy Recipes That Are Ready When You Are
This one is great for when you are in a pinch for time – just throw the ingredients in and go! The meals are hearty and satisfying (especially during the chillier months!)
Get it here: http://bit.ly/2DdQHqZ
Vegan Comfort Classics: 101 Recipes to Feed Your Face
This one is FULL of decadent comfort food. I'm talking… Philly cheesesteak, fried chicken, and mac 'n' cheese, all with simple vegan ingredients. I mean the sandwich on the cover alone will make your mouth water!
Get it here: http://bit.ly/2DeBZjC
Easy Swaps
Learning to cook with things that don't have animal products (no eggs, no milk) was challenging at first, but there are so many great swaps that make it easy!
Aquafaba (for eggs or heavy cream) – What the heck is that? Well, Aquafaba is the juice that comes in the can of garbanzo beans. You can substitute one cup of aquafaba for one egg and your recipe will be basically the same! (resource:

http://bit.ly/2AJ2V9G)

Flax Meal: Another way to substitute an egg in a recipe is with flax meal and water. To make a flax egg, mix one tablespoon ground flaxseed meal with three tablespoons of water. Mix together, and let sit in your fridge for 15 minutes to set up and thicken.
Tofu (for ricotta) – I recently made an amazing vegan lasagna and used tofu and cashews for a ricotta mixture! It was so creamy and delicious! (Get the recipe here: http://bit.ly/2RuDPFS) Kite Hill also makes an amazing Ricotta I picked up at Whole Foods, if you don't want to make your own.

Nutritional Yeast (for cheesy flavor) – this powdery substance is a stable in any plant based diet. It adds protein, vitamins and minerals to any meal!
Tips
Making any lifestyle change can be challenging at times so I want to give you a few tips to help keep you on track. Remember, it is not about the destination, but the journey!
Transition at your own speed. As I said earlier, everyone is different and their journeys are all different.

Be gentle with yourself. Mistakes and slipups will happen. Don't beat yourself up about it.

Don't deprive yourself. It will be harder for you to stick to plant-based eating if you feel restricted. So if you're craving a cookie, have a cookie (Oreos are vegan you guys!) Let yourself enjoy the process

Remember why you wanted a plant-based diet. Was it for your health, or the environment or animal rights – whatever your reasoning is, when you're feeling challenged think back to that