My secret weapon when it comes to introducing my friends or family to a vegan recipe is my vegan bolognese. I might have even tricked a friend or two who had no idea that there were no animal products in this recipe. I can already hear the naysayers "It can't be as good as the real thing" – but let me tell you, it is. I make this recipe about once a week and it is my go-to for large family dinners (that a my Vegan Paella – recipe coming soon!). So to get you through hump-day, here is my recipe for the best vegan Bolognese.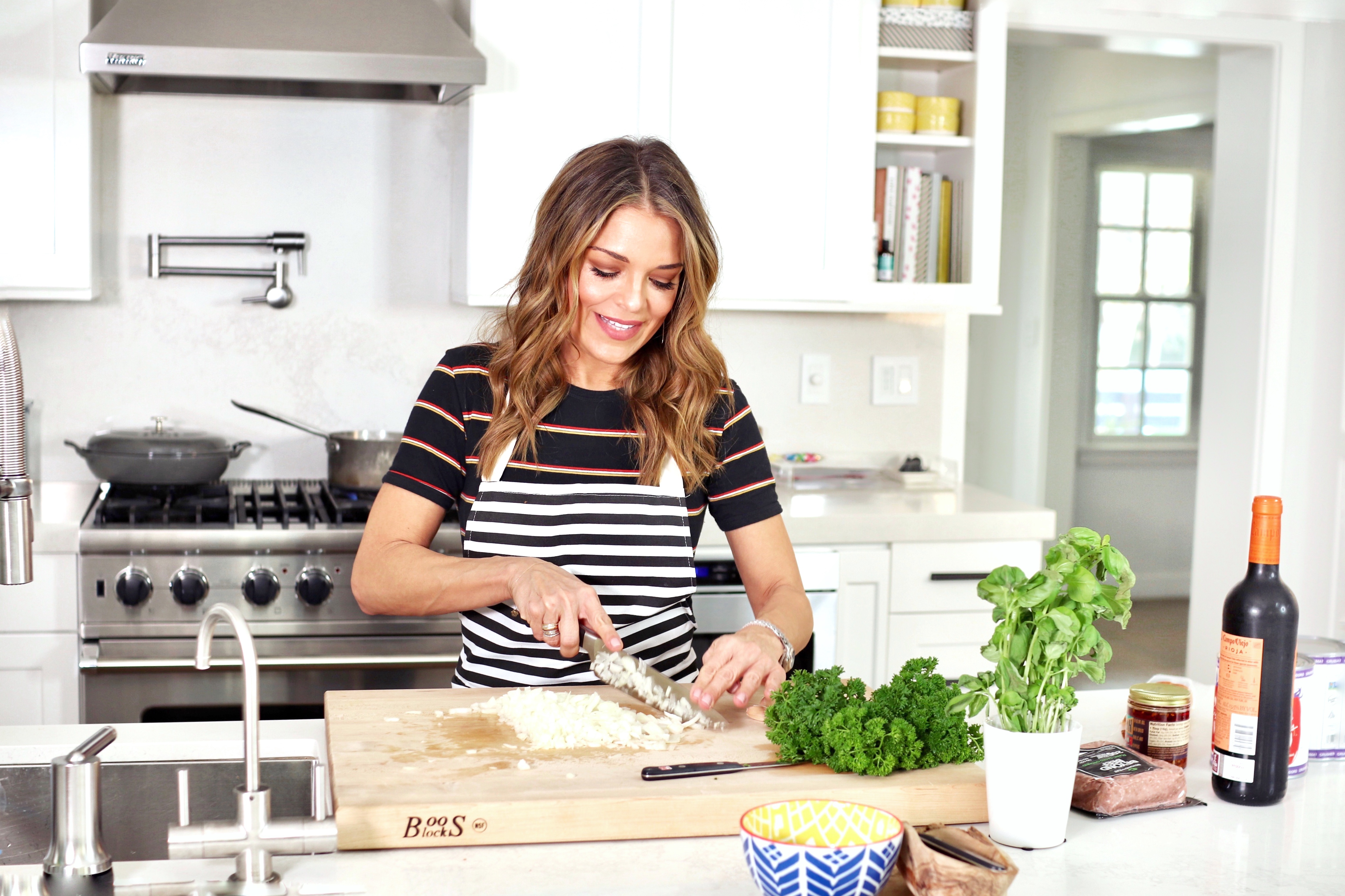 What You'll Need
1/2 of an onion, chopped
3 garlic cloves, minced
1/2 a package of Soyrizo
1 package of Beyond Meet Ground "Beef"
2 cans of San Marzano crushed tomatoes
A tablespoon of Trader Joe's Chili Onion Crunch Oil
1/2 a tablespoon of Italian seasoning
1 cup of red wine
One packet of tagliatelle noodles
Olive oil
Follow Your Heart Parmesan Cheese
Fresh parsley
Fresh basil
Salt + Pepper to taste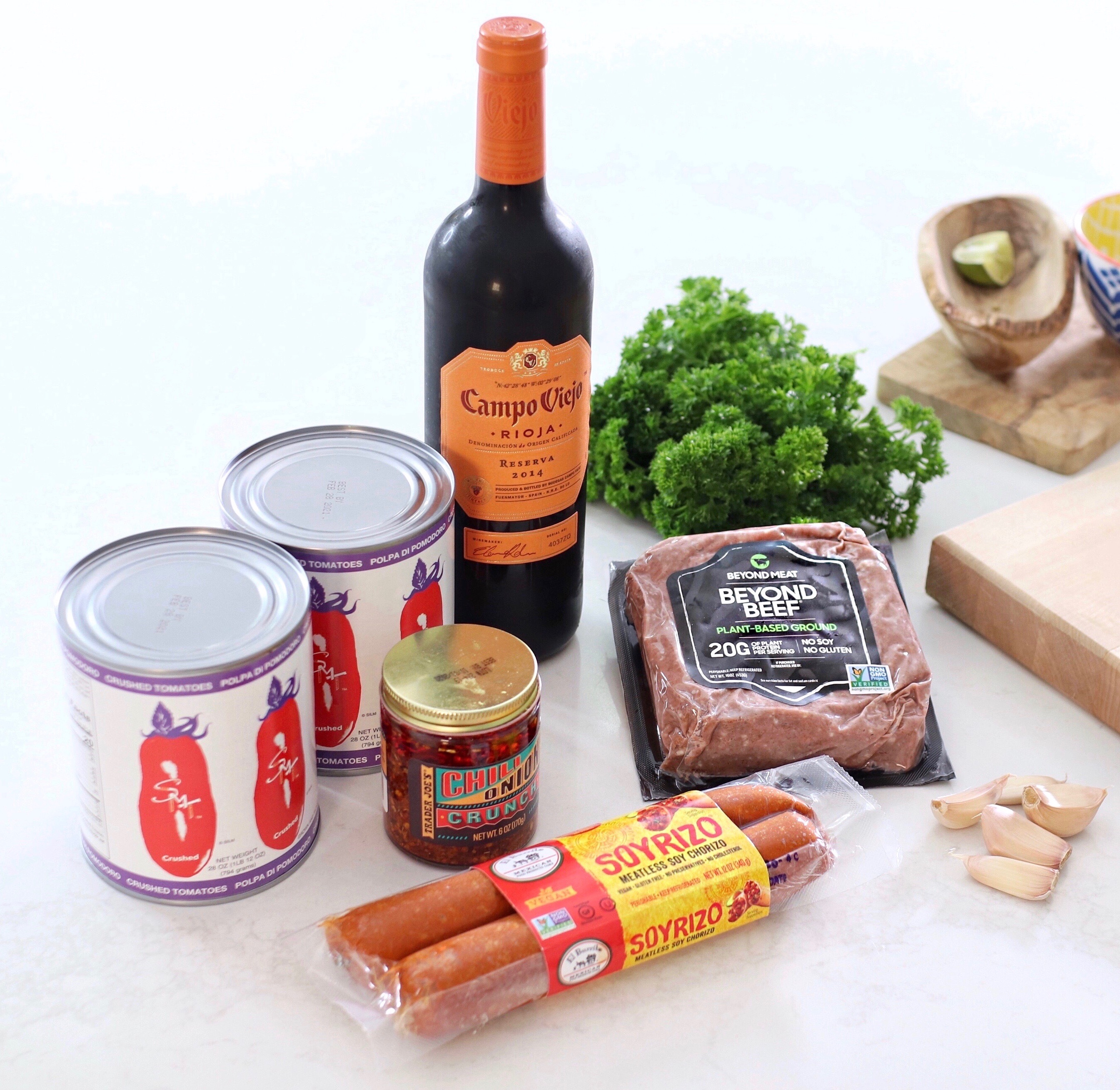 Heat a large skillet and add olive oil, chopped onion, minced garlic, Soyrizo, ground "beef" and sauté until brown. Add the canned tomatoes, red wine, chili onion crunch, Italian seasoning and salt + pepper. Lower heat and let simmer for 25 minutes. Chop the parsley and basil finely. In a large pot boil water and cook noodles per directions. Drain and rinse noodles and serve! Garnish with the Follow Your Hear Parmesan Cheese, parsley and basil. Vola! The perfect vegan Bolognese!
Recipe serves 4 people.